Curated by the Knowledge Team of ICS Career GPS
---
Education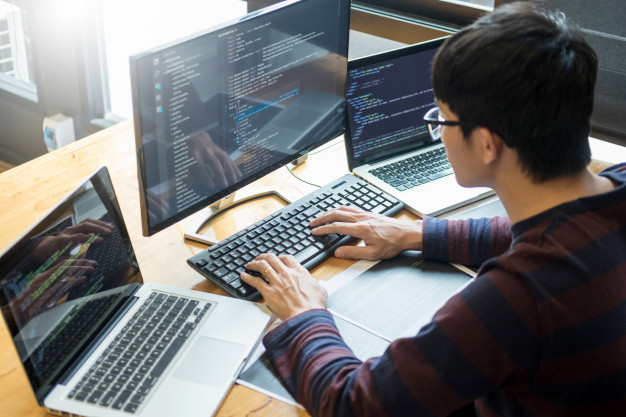 Equip yourself with these coding languages
Excerpts from article by Narayan Mahadevan, published in The Hindu
When deciding which coding language to learn, you have to take into account various factors such as your current skill set, how it aligns with a said language, aspirations, difficulty factor, and why you need to learn the language.
Here's a list of the most popular coding languages currently
1. Java and .Net
They meet 60-70% of the coding industry's requirements and remain in the top slot for writing web-based applications. Although it is a general-purpose programming language, it has set some serious standards in the coding world. It has an object-oriented structure and can be used to develop device- and OS-agnostic applications.
2. Python
It has become popular with beginners due to its readability. It is an open-source programming language with ample support modules and community development, user-friendly data structures, GUI-based desktop applications, and easy integration with web services. This makes it the most sought-after language for Machine Learning and Data Engineering-based solutions.
3. Node.js-based Full Stacks MEAN and MERN
While MEAN uses Angular as a front end, MERN uses React.js. Both languages are built on MongoDB and Express.js web application framework. Node.js-based stacks are favoured for cross-platform and quick app development.
4. Angular, React, and Vue
All three are gaining traction in various industries. Of these, React.js is usually adopted for newer applications. However, requests for Vue.js are on the rise, thanks to its syntax simplicity and good documentation.
5. Kotlin
Kotlin is a free, general-purpose, open-source coding language, initially designed for JVM and Android. Its object-oriented and functional programming features focus on interoperability, safety, clarity, and tool support. This has set it on the fast track to becoming the language of choice for most android applications.
6. React Native
The JavaScript-based React Native combines the best of native development with React, a leading JavaScript library for building user interfaces. This makes it great for android and iOS projects, or can even create a brand-new app from scratch using your mobile device.
7. Swift
Originally developed to resolve difficulties in Objective-C, Swift is now replacing the latter for iOS-based application development, after a change in syntax, library and method names, new features integration, newly added library with Core ML and AR kit and Vision frameworks.
8. Flutter
A cross-platform framework from the Google-based DART language, it allows users to develop applications for Android, iOS, Linux, Google Fuschia, Windows, and so on, through a single codebase.
We live in a digital age where technology is improving by leaps and bounds. This translates to plenty of opportunities for new-age technologies and so learning a coding language can give you an edge.
---
Career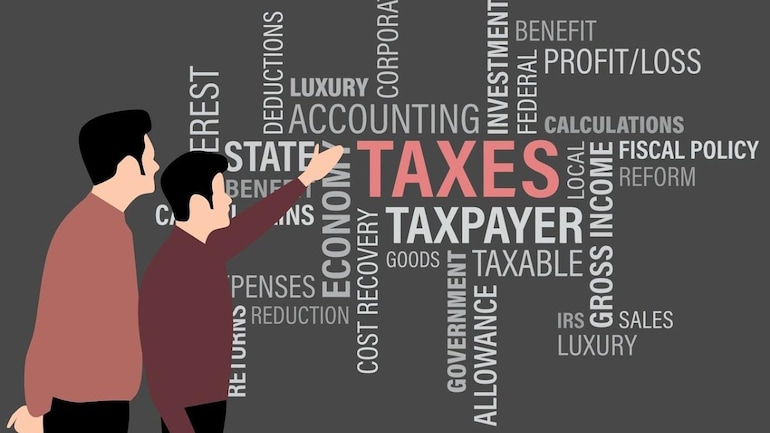 New career path for GST practitioners
Excerpts from article published by the India Today Web Desk
To help professionals and aspirants with the ongoing changes and to make them GST experts many institutes have introduced certification courses on GST. The objective of this course is to provide knowledge of practical aspects of GST to all.
Here is a list of 5 online certification courses on GST in India you can try out for a career on this path
1. Henry Harvin
The GST Certification Course gives a 360-degree insight on GST regulations, delivered by experts. The course helps students understand the practical issues faced with GST with a focused FAQ session, you can gain experience of computer-based practical training on GST, get knowledge on recent amendments and their challenges, resolve doubts on GST during and after training. The students get real-life cases and experiences shared by GST experts.
2. Tax GuruEdu
TaxGuru offers Online Certification Course on Goods and Service Tax. The batch covers detailed analysis of entire GST law with special focus on effective GST audits and reconciliation statements, filing of annual returns, handling assessments and comprehensive analysis of GST amendment acts with case studies.
3. CA Club India
The online GST Certification Course focuses on practical aspects of GST with the support of the theoretical knowledge of the law and participants will be able to learn all the basic and advance concepts. The course develops detailed understanding of GST provisions with practical case studies, helps students with analysis of open and burning issues in GST and teaches them how to prepare and file GSTR-9 and GSTR-9C amongst others.
4. ICT Academy
The course is delivered by leading CAs and indirect tax professionals through video lectures covers overview and Model of GST Law. This course enables participants to understand the key areas of impact in their business, prepare different scenarios for the design and application of GST, identify areas of adverse impact and prepare contingency measures, examining legal documentation for recovery of taxes on existing transactions, etc.
5. The Institute of Company Secretaries of India (ICSI)
The certificate course in GST is an advanced level course and shall test a candidate's knowledge of various concepts of GST along with the transitional issues. In order to give sufficient practical knowledge of GST, the course has been modeled with a combination of web-based study and self-study followed by an online examination.
---
(Disclaimer: The opinions expressed in the article mentioned above are those of the author(s). They do not purport to reflect the opinions or views of ICS Career GPS or its staff.)
Like this post? For more such helpful articles, click on the button below and subscribe FREE to our blog.
---
---
---
Download our mobile app, ICS Career GPS, a one-stop career guidance platform.