Curated by the Knowledge Team of ICS Career GPS
---
Education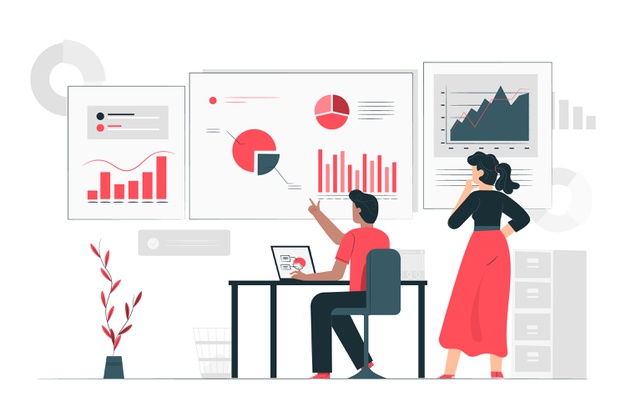 Free resources to master Data Science
Excerpts from article by Natassha Selvaraj, published on towardsdatascience.com
These resources help strengthen the theoretical understanding of machine learning and statistics. They also help understand the different types of problems that could be solved with predictive modelling, with examples demonstrated in Python. In this article, there is a combined list of all the resources. You can use these resources to supplement your learning.
These materials help accelerate the data science learning process
1. YouTube Channels
In a field like data science, learning from YouTube can be very helpful. The teachers explaining concepts on YouTube channels are usually self-taught individuals, and they have worked in the data science industry. They are able to relate to their audience more, and understand that their learners don't always come from a strong academic background. Because of that, they make their material easier to understand.
If you are someone who doesn't have a strong statistical or mathematical background, then you should consider learning data science concepts from YouTube channels.
Krish Naik has had over 8 years of experience working in the field of data science, and his tutorials include a lot of hands on industry use cases. His videos cover almost every aspect of data science, and will teach you everything you need to know to get started. He has also created a roadmap for students who want to learn data science.
Daniel Bourke is a self taught data scientist. He landed a job as a machine learning engineer after teaching himself data science. He documents his learning journey and points you towards the right learning resources. He listed down the books he read and courses he took to pass the exam, along with an estimate of how long it would take to complete each learning initiative.
2. Online Courses
Use these courses to strengthen your understanding of the statistical aspect of data science, and the working behind machine learning models.
Probability and Statistics (to P or not to P?)
This is an introductory level statistics course that will teach you concepts like descriptive and inferential statistics, hypothesis testing, and decision making under uncertainty. If you don't have a background in statistics, this course will help you get started. Once you complete this course, you will have a basic understanding of probability and statistics, and the methods used to make decision making under uncertainty.
Take up the course Statistical Learning on edX. This course is taught by professors at Stanford University and it teaches you the different machine learning algorithms that can be used to model data. It covers supervised learning techniques like linear regression, logistic regression, support vector machines, and decision trees. Read the e-book that this course is based on, called Introduction to Statistical Learning.
3. Additional Resources
Deep learning with Python by Francois Chollet covers the mathematical building blocks of neural networks, and explains concepts like backpropagation. He does this without using complex mathematical notation, and explains everything in plain English and Python code.
If you are interested in deep learning, subscribe to Lex Fridman's channel. Lex is an AI researcher at MIT, and he creates deep learning podcasts on YouTube where he has thought provoking conversations with influential figures.
If you have taken beginner level machine learning courses and are unsure of how to proceed, do try some of the resources above.
---
Career

Skills that are in demand in 2021
Excerpts from article published by the India Today Web Desk
The pandemic has shown us how continuous learning or upskilling is important for sustenance. Be it personal or professional front, students must learn to communicate, collaborate, and solve problems.
Most organisations today want to recruit candidates who can adapt to a world where change is the only constant. They are looking for someone with a robust personality who can take on challenges and is upfront to learn new things.
Here are some skills that are in demand and will likely remain popular:
1. Learning skills
As technologies continue to evolve and workplace dynamics undergo a major tectonic shift, candidates must exhibit the personality of a lifelong learner. The abundance of information and data implies that candidates in nearly all sectors must be able to learn, evaluate, and organise information, often coming from multiple sources.
2. Communication skills
Communication skills are key in every sector. It is the ability to transmit a message, ensuring that the information at hand is effectively expressed by taking into account the audience and medium. One should effectively regulate needs and goals with those of the larger society to successfully navigate in the current social world.
3. Collaboration skills
Work is becoming more interdisciplinary, and specialized. The complexity of tasks in modern workplaces requires candidates to collaborate, as individuals cannot accomplish every organisational task single-handedly. Hence, teamwork is imperative.
4. Critical thinking
The capability of filtering through large amounts of incoming data to arrive at a decision is a vital 21st-century skill. To think critically, students need knowledge that is central to the particular domain to come up with an independent, well-grounded perspective or opinion.
5. Creativity
In addition to being able to process and transmit information, it is necessary to transform information into a new knowledge pool. Creativity is related to the production of new and useful ideas on products, services, or processes that are novel and potentially useful.
6. Problem-solving
As the workforce is increasingly confronted with challenging and new problems, candidates need the skills to solve domain-specific problems. Although domain-specific knowledge plays an important role, an employee, or student must identify necessary actions, possible gaps, and steps to obtain this information.
In this age of uncertainty and ambiguity, the nature of work, the types of work are bound to change, irrespective of anyone's industry or job role. These are 21st-century skills that are absolutely indispensable.
---
(Disclaimer: The opinions expressed in the above mentioned article are those of the author(s). They do not purport to reflect the opinions or views of ICS Career GPS or its staff.)
Liked this post? For more such helpful articles, click on the button below and subscribe FREE to our blog.
---
---
---
Download our mobile app, ICS Career GPS, a one-stop career guidance platform.