Curated by the Knowledge Team of ICS Career GPS
---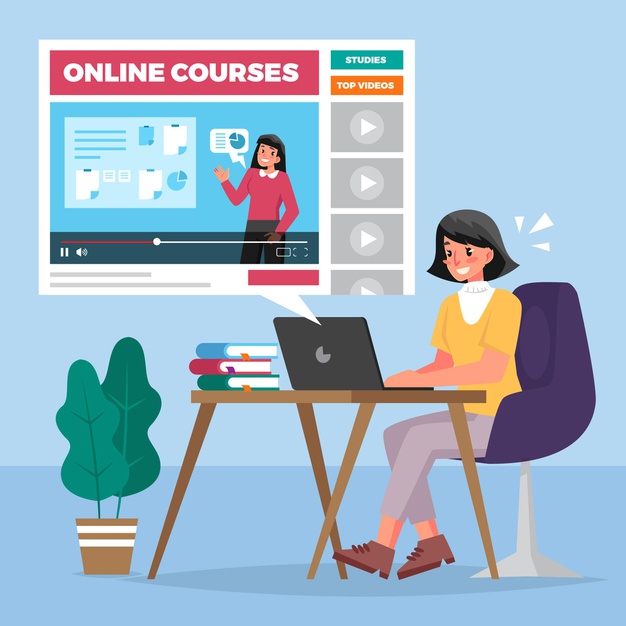 Types of online courses that can help you reskill in the post-COVID world
Excerpts from article published by the India Today Web Desk
Learning is essential at all times – even when COVID-19 is on the prowl. Our education system is constantly reinventing itself to meet the demands of online delivery, and MOOCs (Massive Open Online Courses) are in the spotlight.
Professional courses are no different. As the pandemic continues to rage and take a toll on people's jobs and livelihood, all of us must look at reskilling.
Here are some categories of online courses that can help you strengthen your professional portfolio in the post-COVID world:
1. COVID-19 online courses
The COVID-19 pandemic has hit the world hard and left everyone wondering about the virus and its short & long term impacts.
The coronavirus has led to several universities across the world offering varied courses. Some of these are COVID-19 Contact Tracing from Johns Hopkins University; and COVID-19 Tackling the Novel Coronavirus from London School of Hygiene and Tropical Medicine from international universities.
Within India, Lucknow University, Indian Institute of Technology (IIT) Guwahati, Federation of Indian Chambers of Commerce and Industry (FICCI), and TCS-iON learning management system are among those offering COVID-19 online courses.
2. Healthcare professional courses
Budding healthcare professionals can take up short to long term professional courses and take a leap in their career in 2021. Ranging from global health to nutrition, informatics to cardiac care, these healthcare certificate courses cover a range of subjects. They're less extensive than traditional nursing degrees and tightly focused to provide lasting benefits for your career.
One can also take up courses like the COVID Skill Preparation Course; WHO short online courses; COVID-19 Critical Care: Understanding and Application; and Bacterial Genomes: Antimicrobial Resistance in Bacterial Pathogens.
The External Affairs Ministry of India has also announced a training programme on COVID-19 for healthcare professionals from SAARC countries.
3. Financial market courses
2021 is expected to see a surge in financial markets. Having a know-how of the field as an expert and understanding market efficiency, behavioural finance, market microstructure, structure of interest rates, bond markets, and management of bond portfolios will be the need of 2021.
4. Online training courses
With everything shifting to remote working and digital spaces, online learning related to cybersecurity, hybrid tech capabilities, and even mindfulness has seen an upsurge. Training courses on these as well as business intelligence, anxiety management, resilience training, stress management and meditation & mindfulness are much sought-after.
Surveys show that consumption of conflict management and interpersonal feedback courses has also increased. Meanwhile, the technology and software industry saw an increase in listening skills courses.
5. Entrepreneurship courses
With the pandemic changing the world, many jobs have been lost and people have turned their passions into their professions for survival. This has made entrepreneurship skills the need of the hour.
Some of the courses aimed at mastering the skill of entrepreneurship, which are witnessing high traffic, are: Learning How to Learn; Intro to Artificial Intelligence; Content Marketing Essentials; Google IT Support Professional Certificate Specialization; The Complete Crowdfunding Course for Kickstarter & Indiegogo.
According to The Future of Jobs Report 2020 by the World Economic Forum, 2021 will see a surge in the number of jobs created when compared to the ones lost in 2020 due to COVID-19 and these jobs will require the workforce to have a new set of skills.
---
(Disclaimer: The opinions expressed in the above mentioned article are those of the author(s). They do not purport to reflect the opinions or views of ICS Career GPS or its staff.)
Liked this post? For more such helpful articles, click on the button below and subscribe FREE to our blog.
---
---
---
Download our mobile app, ICS Career GPS, a one-stop career guidance platform.