Curated by the Knowledge Team of ICS Career GPS
---
Education

Tips for an effective hybrid instruction experience
Excerpts from article by Calvin Hennick, published in Edtechmagazine.com
With the rise in hybrid learning, it's crucial to adopt a comprehensive and proactive approach to optimise student engagement.
Educators should focus on these key considerations when planning for hybrid teaching and learning.
1. Emphasise positive relationships between students and teachers
This goes back to Maslow's hierarchy of needs. Students can't engage in meaningful learning without building positive relationships with their teachers, which may take extra time and effort in a remote setting.
2. Don't replicate the classroom, reinvent it with a technology focus
Different modes of teaching call for different strategies. Supervised labs and hands-on lessons may be replaced by videos, presentations and other materials that allow students to learn at their own pace.
3. Communicate consistently to spark student and family engagement
Routine communication will increase student and family engagement. Simply letting families know that you'll be sending an email each Monday morning with the week's schedule and assignments — and then following through can go a long way.
4. Consolidate tech tools to alleviate stress
Less is often more. If students are asked to use more than three to five tech solutions, they will quickly become overwhelmed. Choose up to five ed tech tools for the remote classroom and stagger implementation to reduce stress for students.
5. Teach digital citizenship
In a remote learning environment, it's even more important to cover topics such as finding credible news, responding to online hate speech and dealing with digital drama. It's critical to establish a culture of digital citizenship in the classroom to help students safely navigate the digital landscape.
---
Career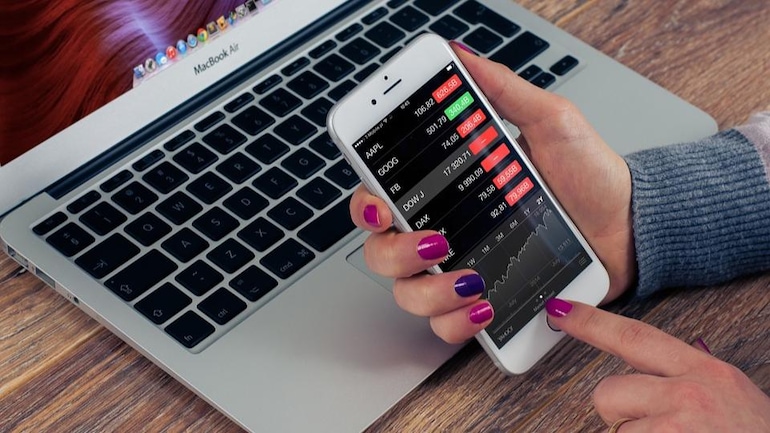 Build a career in stock market
Excerpts from article published by India Today Web Desk
There exists a huge gap as well as huge potential in the stock market industry, which makes way for new entrants to build a thriving career in the security markets.
A career in the stock market
The stock market incorporates various participants such as Stock Exchanges, Stock Broking Firms, Custodians, Clearing corporations, Registrar, Investment Banking Firms, Mutual Funds, and Pension Fund Companies, Research institutes, etc.
These institutes provide various job opportunities. Although many job roles do not require a specialised degree, having a stock market certification or a commerce background might help you.
As far as remuneration is concerned, based on your qualification, starting salaries in the stock market range from Rs 2-3 Lakh per annum. However, it can go up to any level depending upon your experience and expertise in the stock market!
Today, nearly all career fields are open to students of different subject streams. However, if you're clear early on about making your career in the stock market, you can opt for commerce/account or finance subjects for graduation. Then, you can choose from various subject options available. Some of the commonly opted streams are CFA, FRM, Master in Finance, and NISM Certifications, among others.
Let us analyse some of these-
1. Chartered Financial Analyst (CFA)
This is an international certification and accepted across the world. CFA opens a plethora of career options and makes a candidate ready for various positions. To pursue this course, it is advisable to have good analytical and numerical skills backed with an accounting or finance background. However, it is not mandatory, and anyone having a bachelor's degree in any stream can opt for this professional certification.
2. Financial Risk Manager (FRM)
FRM is a globally recognised certification programme which gives you a strong understanding of the Risk Management concept. FRM is a more specialised programme that focuses on Market Risk, Credit Risk, Operational Risk, and Risk management aspects of the financial market. For FRM, you do not need to have a Bachelor's degree; you can give this exam straightaway. After this, you will have to work full-time for two years on a Financial Risk portfolio to get the certification.
3. Master in Finance
One can choose from various options available for a master's degree, such as MSc Finance or MBA Finance. Master in Finance is also a preferable credential chosen by the candidates aspiring to make a career in the stock market. Master in Finance gives you exposure to almost every aspect of the financial market.
4. NISM Certifications
SEBI has made it compulsory to have a National Institute of Securities Market certificate for various job-roles in the security market organisations. These certifications help aspiring candidates to have domain knowledge of a particular subject. These certificates remain valid for three years only. Someone interested in Equity or Commodity dealings and Back Office Management must go for NISM certification.
---
(Disclaimer: The opinions expressed in the above mentioned article are those of the author(s). They do not purport to reflect the opinions or views of ICS Career GPS or its staff.)
Liked this post? For more such helpful articles, click on the button below and subscribe FREE to our blog.
---
---
---
Download our mobile app, ICS Career GPS, a one-stop career guidance platform.