Curated by the Knowledge Team of ICS Career GPS
---
Education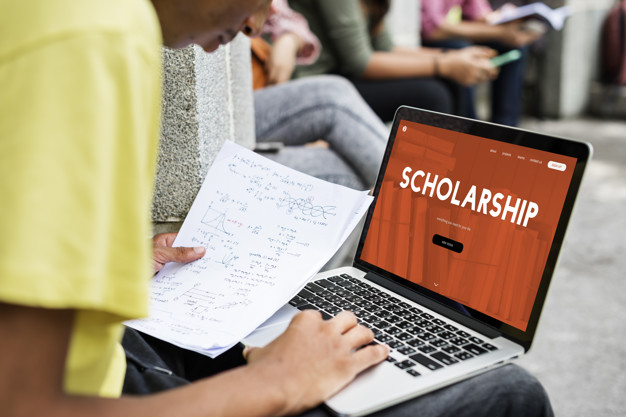 How to get scholarships for international education
Excerpts from article published by India Today Web Desk
Scholarships are basically a grant or amount offered by any school, college, university to a person with great ability but having financial constraints. However, some scholarships are available for all students regardless of their skill and financial condition. There are some criteria to fulfill to avail the benefits, and anyone who fits in the requirements is selected.
Some of the types of scholarships provided for students aiming to study abroad are
Location-Based Scholarships
Course/Programme Specific Scholarships
Athletic, Artistic, Research-Based Scholarships
Subject-Based Scholarships
Academic Scholarships
Student-Based Scholarships
University-Funded Scholarships
Organisation-Funded Scholarships
Government-Funded Scholarships
How to apply for the scholarships?
Almost all universities abroad have scholarships for students to apply to. The usual application process of scholarship for study abroad begins with registration, writing a personal essay/letter, translating and submitting the official study documents and proof of enrollment.
Follow these quick steps to get the best scholarships for International Education:
1. Seek Help
Do not shy away from getting help from the people around you, whether it's your university office, professors, friends/relatives studying abroad, or the international education consultants. Contact these people and ask them about the scholarship offered in the universities.
2. Research
The best resource is to go to the university's website and ask about the various scholarships offered there. Search online and go through the available directories for scholarships over the internet and apply for all the relevant ones.
3. Talk to the scholarship funder
The best way to get details of the scholarship is to contact the funder. They will better guide you about the requirements, eligibility criteria, application process, important dates, and more.
4. Update your CV
Once done with the selection process that suits your eligibility and requirements, it's time to do some work on your resume & cover letter. The stronger and attractive it is, the more chance you have of getting the scholarship. Be sure to highlight all your recent activities and achievements. As you apply for international education scholarships, make sure you research the best way to write your resume and cover letter – keeping in mind the practices followed in the country you're aiming to study in.
5. Find your references
Most of the application processes require you to write personal essays and attest them to references from the people you have worked or interacted with in your academic / professional setting. Reach out to authoritative figures such as professors or employers who can recommend you.
6. Keep a tab on significant dates
It is the most important thing you have to be careful about if you wish to apply for several scholarships. Mark all the important dates on your calendar to remember everything and ensure a smooth scholarship application process.
7. Explain yourself to the T:
Make sure to express yourself well, projecting your passion for studying abroad. Also highlight why you deserve to be at a given university, studying the course of your choice.
---
Career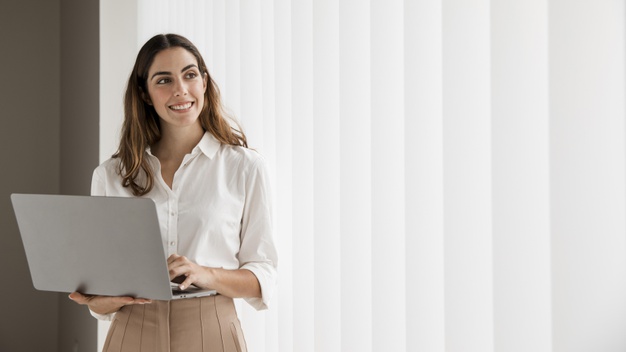 Find your entrepreneurial spirit
Excerpts from article by Stephanie Burns, published in Forbes
If you've ever had that feeling that you were meant to run your own business, that you want to leave the routine of the 9-5 in search of more freedom and flexibility in your career, now might be the right time.
However, before you take the plunge, go through these entrepreneurial lessons:
1. Learn how to adjust to your environment
Don't ever adjust down or lower your standards, but instead, find a creative way to get what you want while being the best version of yourself. Your environment will dictate what is needed in order to move forward, but it should never compromise your integrity or values.
2. Believe you are capable
Never allow someone else to determine your destiny or allow their perception of you to become your reality. Stay true to yourself and allow them to have their opinions while you have yours. Remember, one isn't right or wrong; people are just different.
3. Trust yourself
Don't think about it, do it. The power of positive thought can change the whole day for you. Many entrepreneurs find it easier to beat themselves up instead of giving themselves the due credit because they never want to disappoint anyone. To know the best path to take in business, let your entrepreneurial spirit guide you.
4. Keep going despite setbacks
This may seem like a cliche but instead of spending precious time looking for inspirational quotes to make you feel better, make better use of that time. Analyse what it would have taken to win, and make sure that you implement it the next time. Learn from your mistakes.
5. Never allow yourself to get stuck
Be a forward thinker. When 'ifs' and 'buts' start dragging you down, remind yourself that there isn't any room in your brain for doubt. Always remember what caused you to start on this journey in the first place, and plan your next move.
6. Stay in the moment
You have to enjoy the ride even when business gets tough or it seems that you may get thrown off entirely. Entrepreneurs are the strongest and most resilient people. Try to remain in the moment as much as possible.
---
(Disclaimer: The opinions expressed in the above mentioned article are those of the author(s). They do not purport to reflect the opinions or views of ICS Career GPS or its staff.)
Liked this post? For more such helpful articles, click on the button below and subscribe FREE to our blog.
---
---
---
Download our mobile app, ICS Career GPS, a one-stop career guidance platform.