Curated by the Knowledge Team of ICS Career GPS
---
Education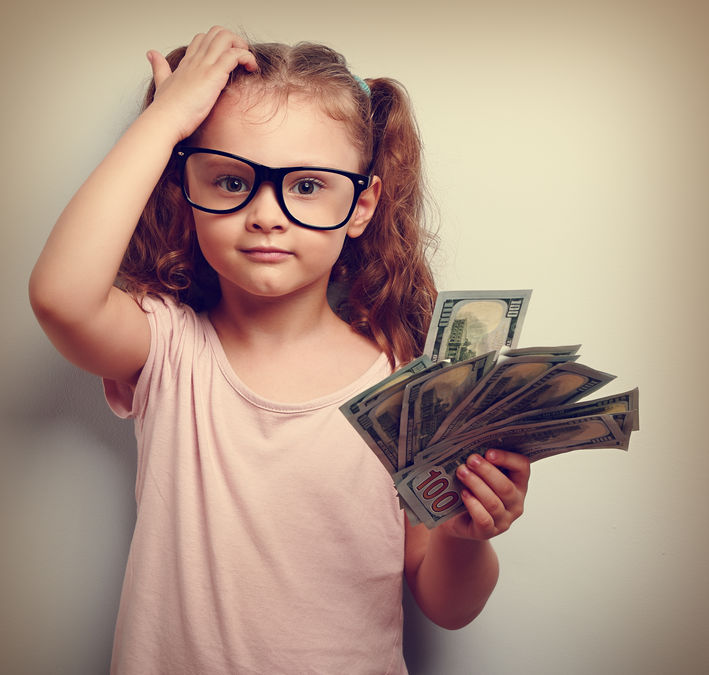 Help your child become financially responsible
Excerpts from article by Cindy Shabangu, published in brakpanherald.co
Most parents will agree that teaching children about money is important. Most children's attitudes to money are shaped by their parents, whether you pro-actively pass on information or they just copy what you do.
Here are some age-appropriate lessons to help children become financially responsible adults:
Age three to five: 'You can't always get what you want right now'
Teach children early that some things are worth waiting for. Set attainable goals. Try to set them up for success by making sure the goal is achievable and they don't have to wait for months and lose sight of what they're saving for.
Age six to 10: 'You're responsible for the financial choices you make'
You can teach your children the basics of financial decision-making by explaining financial priorities. Practical experience is the best way of driving these lessons home. The point is to give children a practical understanding of how to manage money using familiar examples. The more you can do this the better, as they're far more likely to grasp this than abstract explanations.
Ages 11 to 13: 'The sooner you start saving the sooner you'll reach your goals'
At this stage, you can introduce the idea of saving for long-term goals. You can teach them what they need to give up in order to save more and reach their goal faster. When saving larger amounts of money, it's sensible and safer to replace the piggy bank or savings jar with a bank account. This will also teach them how to manage a bank account.
Ages 14 to 18: 'Understand how to borrow sensibly'
As children grow up their earning potential increases. At some point, they'll probably ask to borrow money. Set a goal in terms of what they'll need to earn before you'll match them or lend them the remainder. While they may not immediately appreciate it, you're teaching them the benefits of returning what they owe and also how to build a good credit record.
Perhaps the most important lesson of all is to remember that you are a role model.
---
Career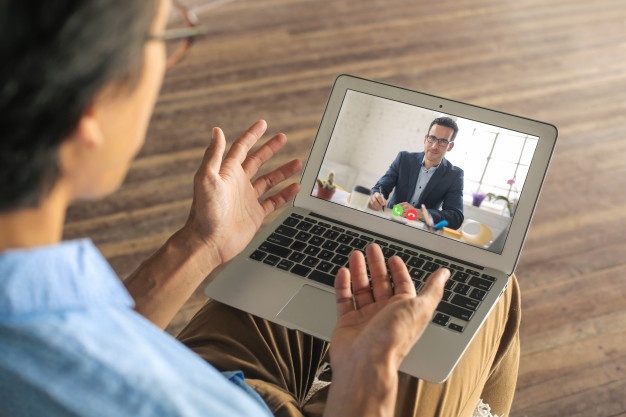 Nail a job interview, remotely
Excerpts from article by Amy Gallo, published in Harvard Business Review
If you're facing a job search right now, you're not alone. Whether you were recently laid off, were unemployed before the pandemic hit, or are choosing to make a change, looking for a job now will be different than it was.
Here's some advice for facing what feels like a daunting challenge at this time:
1. Tap your network
When hiring managers are faced with a stack of resumes or portfolios, they're going to be looking for some kind of familiarity. So actively engage with your network. You might post on social media that you're looking for your next opportunity and describe what talents you'd bring to a future employer. You can also reach out directly to former colleagues.
2. Brush up your resume and cover letter
Go out of your way to find a mutual acquaintance to mention in your cover letter to grab the reader's attention. You might also want to highlight that you've worked in high-pressure environments before, since most companies' priority right now will be weathering the crisis and they will be looking for people who can contribute to that effort.
3. Prepare for a remote interview
All of the standard advice about how to prepare for and perform during an interview still applies but you'll also need to think about other aspects such as:
Technology: Ask what video platform they'll be using and then spend time familiarising yourself with how it works. Test out the link ahead of time. Be sure you have an alternative way to reach the interviewer.
Appearance. Your goal is to look professional. Choose a neutral background. If you have a professional-looking space you can show it in the background.
Company's crisis response: In addition to the usual research, look into what the firm is doing in response to the COVID-19 crisis. Try to get the latest information.
4. Rehearse ahead of time
Experiment with how you might answer common questions. When we get nervous, we tend to start monitoring ourselves. Since you'll be able to see your own image as you're talking during the interview, you're likely to get distracted. Be sure to rehearse in the spot where you plan to do the interview so you can see how you look. If you can't stop looking at yourself, you might want to close the window with your image in it.
5. Have a positive mindset
Research shows when we don't have feedback, we tend toward a negativity bias. We think "this isn't going well." Experiment ahead of time with staying positive and assuming the best is happening.
6. Convey warmth during the interview
The crisis has made people more eager to connect with colleagues on an emotional level. Follow the lead of the interviewer on small talk, but it may be appropriate to ask the interviewer how they and their loved ones are doing right now.
7. Ask pertinent questions
When given the chance to ask questions during the interview you should ask all the usual questions such as What are your expectations for this role? How will you measure success for the position? What am I not asking you that I should? Also ask about their onboarding process in the virtual environment. How will they be helping new hires get acclimated?
---
(Disclaimer: The opinions expressed in the above mentioned article are those of the author(s). They do not purport to reflect the opinions or views of ICS Career GPS or its staff.)
Liked this post? For more such helpful articles, click on the button below and subscribe FREE to our blog.
---
---
---
Download our mobile app, ICS Career GPS, a one-stop career guidance platform.