Curated by the Knowledge Team of ICS Career GPS
---
Education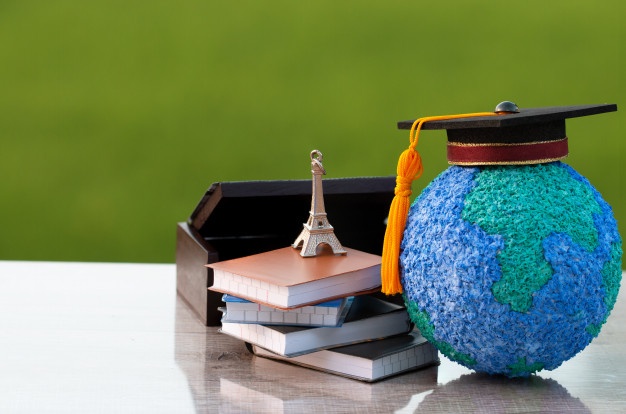 Follow these strategies if you want to study abroad
Excerpts from article published by hindustantimes.com
Getting the right degree from the right university can be challenging for a student. Sometimes, it may require you to move abroad. However, moving out of one's own country is one of the most significant transitions in the entire lifecycle of a student. This requires a lot of planning and of course, an appropriate execution.
Here is what you need to do if you want to study abroad:
1. Do your homework well
Research is the key while it comes to choosing a university abroad and the right course. Do an in-depth research of the universities you want to apply to, their programmes, course curriculum, selection procedures, eligibility criteria, fee structure as well as the accommodations they provide. Try to reach out to the alumni of the universities you are applying to in order to get the necessary insider information.
2. Consult a career counsellor
Career counsellors will help you make the right choices. They will be your guide when it comes to understanding the selection procedure as well as doing paperwork and documentation. Apart from your academic results and other relevant document, most universities ask for Statement of Purpose (SOP), Letter of Recommendation (LOR) and educational consultancies can help you with these crucial documents as well.
3. Apply as soon as possible
Early birds have an edge over others in many aspects, especially when it comes to financial aids. The earlier you apply, the higher are your chances of grabbing a scholarship. Do not stop applying even if you receive a lot of rejection letters.
4. Prep your SOP well
This is a must if you want to get admission to your preferred college or university. This is an extremely crucial document because your overall profile is what interests the authority, apart from your academic accomplishments. These are the factors to keep in mind while writing your SOP:
Be honest and don't exaggerate.
Share your course-related achievements and experiences.
Paint an authentic picture of your real and unique persona.
While explaining why you chose a particular institute, make sure that you explain how your dream university will benefit from you.
Share your interest in extra curricular activities.
Talk about your unique cultural lineage and how it can add to the diversity of the institute.
Consider adding an audio or video document of your profile.
5. Choose the right person for LOR
Most colleges require a letter of recommendation for international students which you need to get from a teacher or professor whom you have worked with closely for a project relevant to your course. It will be best if they have been a teacher of the institute you are applying for. Your recommendation letter should include your achievements, improvement over time and your unique qualities.
6. Look for scholarships
Browse through the website of the universities you are applying to, they have ample information about financial aid, scholarship, other funding options, eligibility and deadlines for them. Here are some types of scholarships that you can apply for if you want to study abroad:
Scholarships for excellent academic results
Scholarships for research, artistic or athletic achievements
Scholarships for students with low incomes
Scholarships for under-represented groups
7. Get your visa sorted
Start the visa processing work well in advance as it may take months. Also, check country-specific visa requirements. Visa approval also requires an SOP. Make sure that it is well-written.
8. Learn the local language
This is crucial if you are going to a country where people don't speak English. Learning the local language will make life a lot easier and you'll be able to make friends easily.
---
Career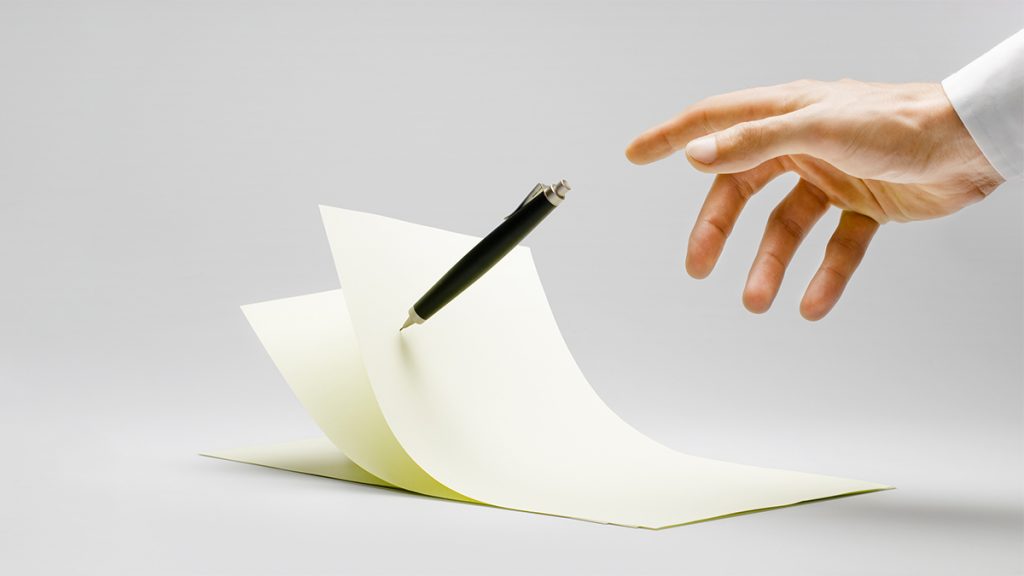 How to write an effective cover letter
Excerpts from article by Amy Gallo, published in Harvard Business Review
For many, the most challenging part of the job hunting process is writing an effective cover letter. Its your best chance of getting the attention of the hiring manager and an important opportunity to distinguish yourself from other aspirants.
Here are some tips to help:
1. Do your research first
Carefully read the job description and peruse the company's website. This research will help you customise your cover letter, since you shouldn't send a generic one. It'll also help you decide on the right tone. Think about the culture of the organisation you're applying to. Reach out to the hiring manager or someone else you know at the company before writing your cover letter.
2. Focus it on the future
While your résumé is meant to be a look back at your experience and where you've been, the cover letter should focus on the future and what you want to do. It can be helpful to think of it as the bridge between the past and the future that explains what you hope to do next and why. Think of it as an opportunity to sell your transferrable skills.
3. Open strong
Lead with a strong opening sentence. Start with the punch line, why this job is exciting to you and what you bring to the table. You want to catch their attention, but don't try to be funny and stay away from common platitudes, too. If you have a personal connection with the company or someone who works there, also mention it in the first sentence or two.
4. Emphasise your personal value
Show that you know what the company does and some of the challenges it faces. Then talk about how your experience has equipped you to meet those needs. You want to provide evidence of the things that set you apart. There are two skills that are relevant to almost any job right now: adaptability and the ability to learn quickly.
5. Convey enthusiasm
Hiring managers are going to go with the candidate who has made it seem like this is their dream job. So make it clear why you want the position. Enthusiasm conveys personality.
6. Watch the tone
Authenticity is crucial. You don't want your tone to undermine your message so be professional and mature. A good rule of thumb is to put yourself in the shoes of the hiring manager and think about the kind of language that the hiring manager would use with one of the company's customers.
7. Keep it short
Much of the advice out there says to keep it under a page. It should be brief enough that someone can read it at a glance. You do have to cover a lot of ground but you should do it succinctly. This is where asking a friend, former colleague, or mentor to review can be helpful.
8. Get feedback
It's a great idea to share your cover letter with a few people. Ask your friend if it's clear what your main point is. Also ask them what's wrong with the letter. Other people are more attuned to desperation, overselling, over-modesty, and underselling and they should be able to point out places where the tone is off.
---
(Disclaimer: The opinions expressed in the above mentioned article are those of the author(s). They do not purport to reflect the opinions or views of ICS Career GPS or its staff.)
Liked this post? For more such helpful articles, click on the button below and subscribe FREE to our blog.
---
---
---
Download our mobile app, ICS Career GPS, a one-stop career guidance platform.