Edition: November 17th, 2021
Curated by the Knowledge Team of ICS Career GPS
---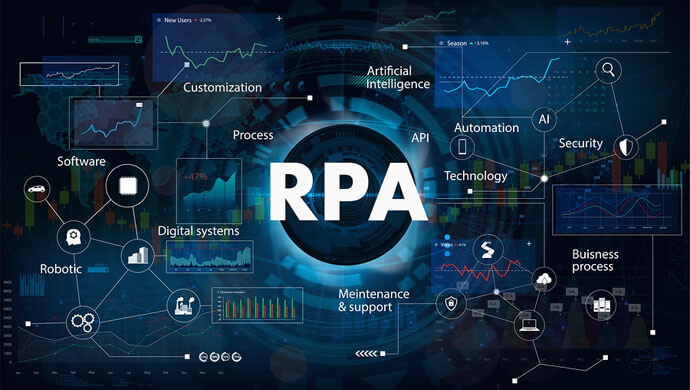 Excerpts from article by Anil Bhasin, published on peoplematters.in
Today, Robotic Process Automation (RPA) is getting adopted at a rapid pace across all industries. With growing competition among businesses, RPA has become a game-changer for organisations. It is a driver of efficiency and thus, a priority across industries – from healthcare, banking and manufacturing to food & beverage and, needless to say, the IT industry.
RPA is helping organisations to revolutionise work and accelerate human achievement by reducing the effort spent on mundane tasks and redirecting focus towards jobs that require immediate attention and creative/critical thinking.
In the current remote and hybrid work culture, the need for operational efficiency has increased. RPA solutions are helping organisations reach transformation goals and accelerated business outcomes. Promoting an 'automation first' mindset is the key here.
RPA Skills growing in demand
Today, with various employee training programs in automation, companies can improve their productivity by letting employees focus on high priority tasks.
It enables employees to think about how they perform their daily tasks and business processes in the most efficient manner.
RPA being one of the fastest emerging careers globally, organisations are empowering employees by offering significant opportunities to reskill and upskill themselves to use RPA tools. This ultimately plays a crucial role for successful digital transformation in businesses.
RPA has a high potential for growth over the next five years.
Finding the Learning Ecosystem to build RPA Skills
The first step to build a career in RPA is to acquire the right skills and competencies.
While there are several educational options and opportunities, today, online courses and video tutorials are the most commonly used platforms.
However, organisations also work in association with various universities, colleges, and workforce development organisations, to extend learning opportunities.
Many institutions are also taking Automation Literacy as a goal, working in tandem with industrial organisations.
Robots are creating job opportunities
People continue to question if robots will one day replace humans and take away millions of jobs.
RPA is not a replacement for a skilled workforce. It's more of an augmentation of existing processes.
The sound of 'getting your work done by a robot' is a relief to many. And RPA promises higher productivity and efficiency!
A career path in RPA
If one is choosing RPA as a career path, then building relationships with automation community members, employers and partners is the first step.
As a growing field, RPA presents us with several roles, ranging from design to implementation.
The scope of RPA as a career is higher now than ever with rapid adoption across industries including SME's.
Even with basic technical training, one can increase their career prospects in RPA.
…
---
(Disclaimer: The opinions expressed in the above mentioned article are those of the author(s). They do not purport to reflect the opinions or views of ICS Career GPS or its staff.)
Liked this post? For more such helpful articles, click on the button below and subscribe FREE to our blog.
---
---
---
Download our mobile app, ICS Career GPS, a one-stop career guidance platform.