Edition: June 19th, 2021
Curated by the Knowledge Team of ICS Career GPS
---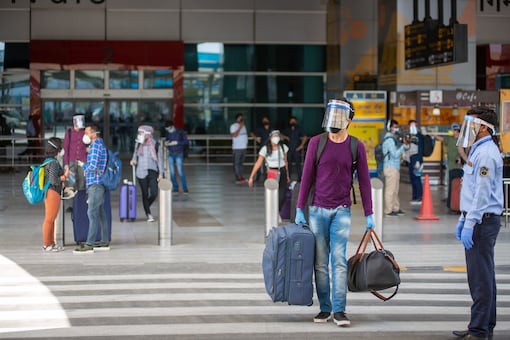 Excerpts from article published on NEWS18.COM
The Government of India (GoI) said that the gap between two doses of the COVID-19 vaccine for those undertaking international travel for educational purposes, employment opportunities, or as part of India's contingent for the Tokyo Olympics has now been set to four weeks.
Last month, a government panel had recommended that the dosage interval of Serum Insititute of India's Covishield vaccine be increased to 12-16 weeks.
The recent announcement comes after several individuals sought the Government's intervention to reduce the mandated minimum interval of 84 days between the two vaccine doses.
These facilities will be available to those who need to undertake international travel for the purposes stated above in the period up to August 31, 2021.
Eligibility of this special dispensation
This special dispensation will be available to:
Students who have to undertake foreign travel for the purposes of education.
Persons who have to travel to foreign countries for employment
Athletes, sportspersons and accompanying staff of the Indian contingent attending the Tokyo Olympics
States/UT governments shall designate a competent authority in each district for according permission for such administration of the second dose of the vaccine.
Documents needed
The competent authority shall check the following before according permission for the administration of the second dose:
Whether a period of 28 days has elapsed after the date of the first dose
Genuineness of the purpose of travel based on documents showing —
University admission offers or associated formal communication for the purpose of education.
That a person is already studying in a foreign educational institution and has to return there for continuing their education.
Job offer and related communication for employment in a foreign land.
Nomination to participate in the Tokyo Olympics.
Linking passport no. with vaccination certificate
The Centre, in its SOP, advised that vaccination 'may be availed as ID documents as per the current guidelines so that the passport number is printed in the vaccination certificate'.
If passport was not used at the time of administration of the first dose, the details of the photo ID card used for vaccination should be printed in the vaccination certificate and mention of the passport in the vaccination certificate is not to be insisted upon.
Wherever necessary, the competent authority may issue another certificate linking the vaccination certificate with the passport number of the beneficiary, said the SOP.
The Centre said mention of the vaccine type as "Covishield" is sufficient and no other qualifying entries are required in the vaccination certificates.
The CoWIN system will soon provide the facility for the administration of second dose in such exceptional cases, said the SOP.
---
(Disclaimer: The opinions expressed in the article mentioned above are those of the author(s). They do not purport to reflect the opinions or views of ICS Career GPS or its staff.)
Like this post? For more such helpful articles, click on the button below and subscribe FREE to our blog.
---
---
---
Download our mobile app, ICS Career GPS, a one-stop career guidance platform.