Education & Career Trends: July 17, 2022
Curated by the Knowledge Team of ICS Career GPS
---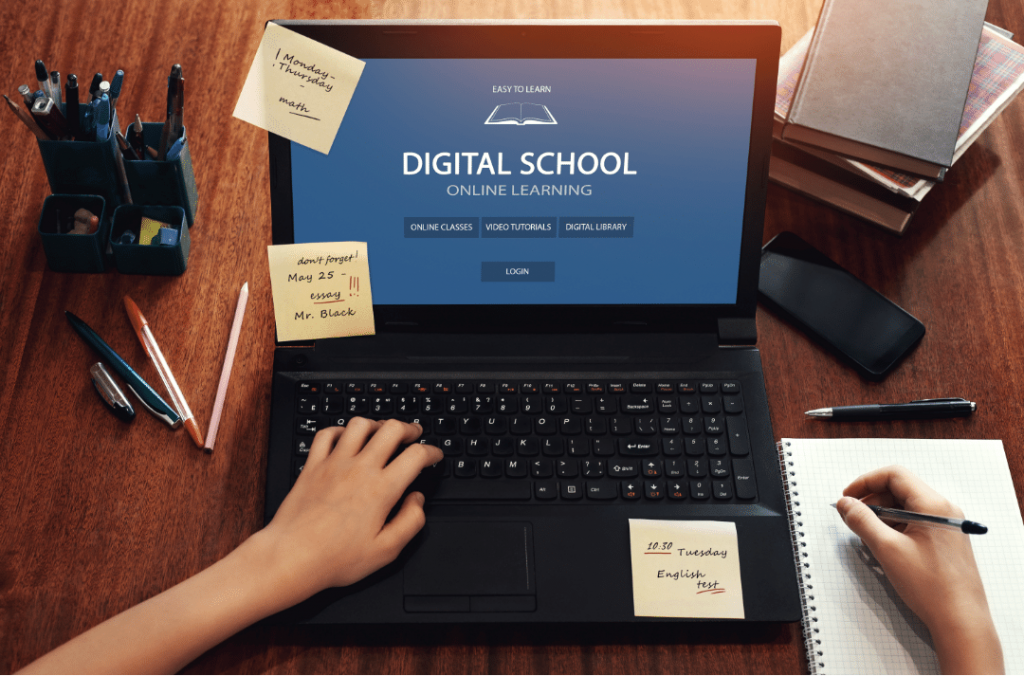 ---
Content Credit:
---
Every year, we observe a shift in trends in almost every industry. Education is one of the areas where we witness significant changes year after year. The prevailing edu trends significantly impact a student's educational perspective and learning performance. The pandemic paved the way for the market's digital revolution and dramatically changed the landscape of the education industry. Since then, ed-tech platforms have flourished.
While the sector was resilient in its approach last year, growth and alterations are expected in 2022. Moreover, with digitalization reaching its peak, the industry is expected to become more outcome-oriented.
Here are some educational trends on the rise in 2022:
1. Digital Trends: Expanding reach and facilitating experiential learning.
Education has reached even the most remote locations because of technological advancements.
The rise of online education in urban regions and even the most remote areas is being driven by the growth of the internet.
As a result, even the rural population can benefit from high-quality educational opportunities without having to leave their current jobs or relocate.
Teachers use technology to create multisensory learning experiences for their students.
Furthermore, digital technologies are valuable for learning capabilities and increasing efficiency, not just for spreading information.
2. Vocational Training: Building career-oriented and technical skills.
This education is aimed at empowering students with the skills that would make them employable.
Vocational education can be thought of as a method of imparting procedural knowledge.
This can be contrasted with declarative knowledge, commonly employed in education.
In a broader scientific subject and focuses on theory and abstract conceptual understanding.
3. Improved Accessibility & Access: Making education truly inclusive.
Improved accessibility to school, lessons, and even degree programmes for students of all ages is one of the most inspiring digital transformation trends in education.
Text-to-speech technologies and programmes that transcribe dictated content, for example, can give all pupils access to the knowledge offered in schools.
In addition, those with visual or aural impairments and those with difficulty reading can benefit from the various types of technology that allow them to learn and achieve degrees.
4. Learning Approaches: Personalising education to suit each learner's abilities.
Many schools and programmes have realised the importance of providing students with adaptable solutions based on their strengths and weaknesses.
Students and educational institutions benefit from personalised learning approaches in various ways.
When students are given the freedom to learn in a method that best suits their learning styles, they are better able to absorb and remember important information.
Personalisation allows them to progress in their education.
Learners are motivated to earn degrees and qualify for educational, and job opportunities that they might have thought were out of reach previously.
5. Remote Learning: Empowering students with many more subject/course choices.
Due to the pandemic, several organisations and colleges were forced to adopt a remote learning paradigm.
However, like with so many other changes, this was simply a continuation of a long-term trend.
E-learning allows school-aged children to study subjects and skills that are unavailable in their local area.
At the same time, higher education students can more easily arrange their studies around other commitments.
…
---
Have you checked out yesterday's blog yet?
---
(Disclaimer: The opinions expressed in the article mentioned above are those of the author(s). They do not purport to reflect the opinions or views of ICS Career GPS or its staff.)
Like this post? For more such helpful articles, click on the button below and subscribe FREE to our blog.
---
---
---
Download our mobile app, ICS Career GPS, a one-stop career guidance platform.