Education & Career Trends: January 23, 2023
Curated by the Knowledge Team of ICS Career GPS
---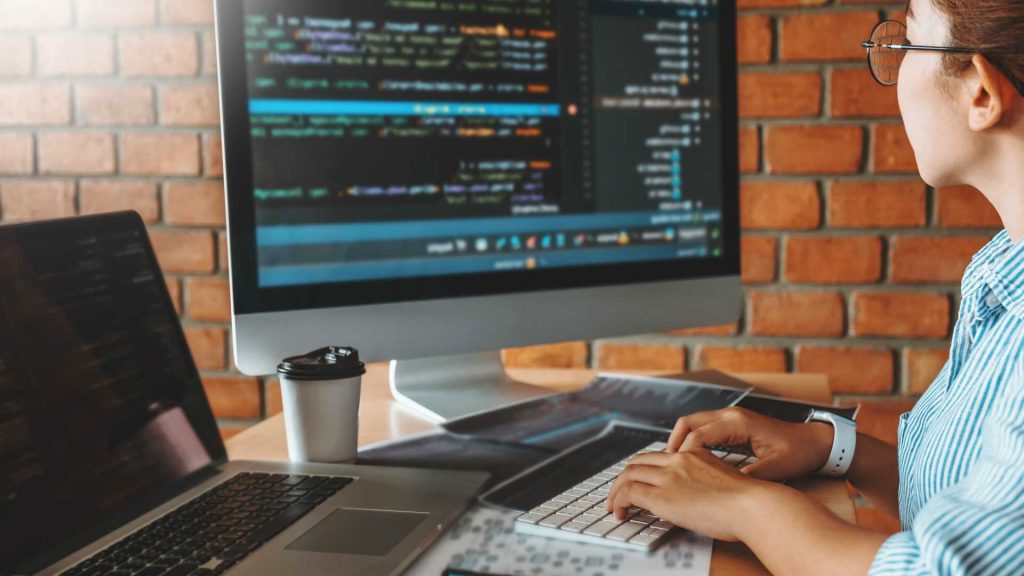 ---
Content Credit:
---
Technical skills are the specialised knowledge and expertise required to perform specific tasks and use specific tools and programs in real-world situations. Diverse technical skills are required in just about every field and industry, from IT and business administration to health care and education.
In fact, many entry-level positions across industries require basic technical skills, such as cloud computing in Google Drive and navigating social media platforms. Examples of more advanced technical skills that a job might require include programming languages, technical writing, or data analysis. 
Unlike workplace skills, also called soft skills, such as communication and time management, technical skills often require specific education and training to acquire.
Technical Skills Examples:
Technical skills, sometimes referred to as hard skills, involve the practical knowledge you use in order to complete tasks. Some examples of technical skills are:
Data analysis
Web development
Computer programming languages
Financial management
Bookkeeping
UX design
Graphic design
Writing
What Technical Skills Are Employers Looking For?
As a term, "technical skills" often appears in a job-searching or career advancement context. Now that you have a clear definition of technical skills, you may be wondering which of your current skills can transfer to other jobs and which ones you need to get to achieve your career goals. It's important to monitor how your field or industry evolves and which new skills will help you enter the workforce, perform better at your current job, find new career opportunities, or even explore a new field.
To provide examples of industry-specific technical skills that employers are looking for, we researched job postings and general career insights. Here are some examples of in-demand industries and their related technical skills:
Cybersecurity
To get hired as a cybersecurity analyst, you may need skills in:
Incident response
Operating systems
Data security
Endpoint protection
With these and other cybersecurity technical skills, you could help protect a company's networks from cyber attacks and investigate actual security breaches.
Data Science
To get a job as a data scientist, some organisations may require you to be skilled in:
Machine learning
Statistics
Programming languages like Python
With these and other data science technical skills, you could build machine learning models, analyse data patterns and trends, and recommend courses of action that help companies achieve their goals.
It's important to note that data skills are valuable in a range of careers, from marketing and sales to human resources and finance.
Finance
To get a job as a financial analyst, some organisations may require you to have skills in:
Financial modelling
Modern portfolio theory
With these and other financial technical skills, you could help a company track its financial performance and stay abreast of investment regulations and policies. 
Marketing
To get a job as a social media marketer, some organisations may require that you know how to:
Create advertising campaigns on Facebook and other platforms
Develop paid ad assets
Design content
With these and other marketing technical skills, you could help a company build a social media presence and brand recognition, and increase paid ad effectiveness.
User Experience
To get a job as a UX designer, some organisations may require that you be able to:
Navigate Adobe Creative Suite
Conduct UX research
Create wireframes
With these and other UX design technical skills, you could help companies improve their users' experiences when navigating websites, mobile apps, and other platforms.
Health Care
To get a job as a medical assistant, some hospitals or doctor's offices may require that you be able to:
Operate medical equipment
Administer injections
Take vital signs
Record patients' health history
With these and other healthcare technical skills, you could help medical facilities operate smoothly and deliver excellent patient care.
How To Improve Your Technical Skills:
Now that you have a better idea of the technical skills that are in demand across industries, you may be thinking about how to improve your skills or learn new ones to enhance your career. It's important to plan your next steps so that you prioritise the skills you most need and find the right training programmes.
Follow these steps to streamline this process:
1. Identify the technical skills you need.
Which tasks, projects, and responsibilities would you love to take on, either in your current job or a new one?
What kind of lifestyle would these jobs support?
What are the required skills, education, and other qualifications that show up in job listings?
You might find it useful to create a spreadsheet to keep track of technical skills that employers require and gauge which ones you should prioritise.
2. Review your current skills and look for opportunities to improve.
For this step, get into a reflective and exploratory state of mind and ask yourself:
Which of these skills matches the requirements of the jobs I want?
Which required skills do I need to get?
How can I rank them in order of importance?
3. Build new technical skills.
There are several ways you can build career-specific technical skills, from taking a course or training programme to getting certified in a particular skill or pursuing an undergraduate or graduate degree. Find the program that best fits your goals and lifestyle by investigating each program's details:
Course syllabus: What are the required readings? Will you get to complete any career-focused, hands-on projects, gain experience in real-world situations, and explore what it would be like to work in your desired field?
Expected outcomes: What specific skills does this programme teach?
Career potential: How does the programme's expected outcome relate to the skills and qualifications that employers in your field require? Does this programme offer certifications or credentials that employers ask for?
…
---
Have you checked out yesterday's blog yet?
What to do when you are Overwhelmed with Urgent Deadlines?
---
(Disclaimer: The opinions expressed in the article mentioned above are those of the author(s). They do not purport to reflect the opinions or views of ICS Career GPS or its staff.)
Like this post? For more such helpful articles, click on the button below and subscribe FREE to our blog.
---
Download our mobile app, ICS Career GPS, a one-stop career guidance platform.