---
Dr Amrita Dass
Educationist & Career Consultant
Founder Director, Institute for Career Studies (ICS)
…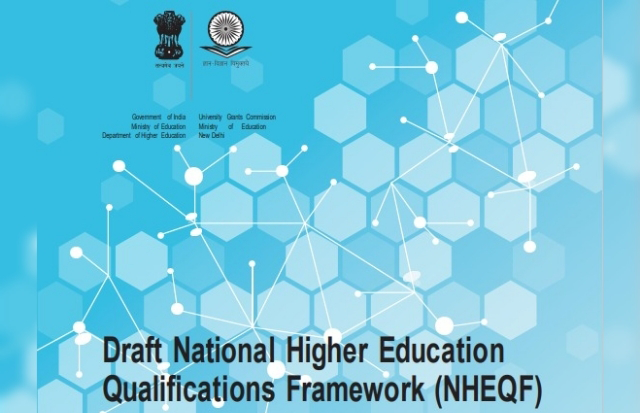 …
The new National Education Policy (NEP 2020) calls for a complete overhaul of the higher education system to deliver high-quality higher education with equity and inclusion.
The policy's vision includes several key changes to the current system such as:
Moving towards a higher educational system consisting of large, multidisciplinary universities and colleges

Having at least one such institution/university in or near every district

Increasing the number of higher education institutions (HEIs) across India that offer programmes in local/Indian languages

Revamping curriculum, pedagogy, assessment, and support for enhanced student experiences
The main thrust of the policy regarding higher education is to transform HEIs into large multidisciplinary universities, colleges, and HEI Clusters/Knowledge Hubs.
To facilitate this, the University Grants Commission (UGC) has created a draft of its Guidelines for Multidisciplinary Higher Education.
The Guidelines aim at enabling HEIs to offer courses in diverse subjects, breaking the silos in higher education.
UGC's three-pronged approach to transforming HEIs into multidisciplinary institutions includes:
Collaboration between colleges and universities

Integration of single-discipline institutions with multidisciplinary ones

Helping institutions move towards a multidisciplinary approach by adding departments of other disciplines/subjects
UGC will also identify the colleges and universities that can be transformed into robust multidisciplinary higher education institutions.
College-University Collaboration
The UGC aims to promote this through the following strategies:
University-affiliated colleges can offer multidisciplinary education and elevate their status to that of degree-awarding autonomous colleges.

Colleges can also form clusters to overcome institutional weaknesses that hinder their entry into the field of multidisciplinary higher education.

Colleges or universities can collaborate to offer dual degrees. There will be a single admission process for two institutions. A student can complete one degree at the host institution and the second one at the partner institution.
The National Qualifications Framework (NQF)
To make the above vision a reality, the guidelines take a comprehensive look at NQF – an instrument to classify qualifications according to a set of criteria for specified levels of learning achieved.
This would integrate and coordinate the qualifications from each education and training sector into a single comprehensive qualification framework.
It would define what the learner is expected to know at a given level of a specified programme.
NQF would help:
Improve the transparency of individual qualifications
Enhance the understanding of education and training systems
Promote credit accumulation and transfer within and between programmes of study
Make education and training systems more demand-focused and user friendly
Reduce the 'mismatch' between education and the labour market
Facilitate the recognition of prior learning
The NQF will be especially helpful with the NEP proposing multiple entry-and-exit points for under-graduation without the loss of an academic year.
So, if a student exits the course after the First Year, he/she will receive a Vocational Certificate. On exiting after the Second Year, the student will get an Advanced Diploma; after the Third Year, a Bachelor's Degree, and after the Fourth Year, an Honour's Degree.
It is believed that this restructuring will increase the students' job readiness.
…
Research Support By: Ms Sanchita Dwivedi
---
Have you checked out yesterday's blog yet?
---
(Disclaimer: The opinions expressed in the article mentioned above are those of the author(s). They do not purport to reflect the opinions or views of ICS Career GPS or its staff.)
Like this post? For more such helpful articles, click on the button below and subscribe FREE to our blog.
---
---
---
Download our mobile app, ICS Career GPS, a one-stop career guidance platform.