---
Dr Amrita Dass
Founder-Director, Institute for Career Studies (ICS)
Educationist & Career Consultant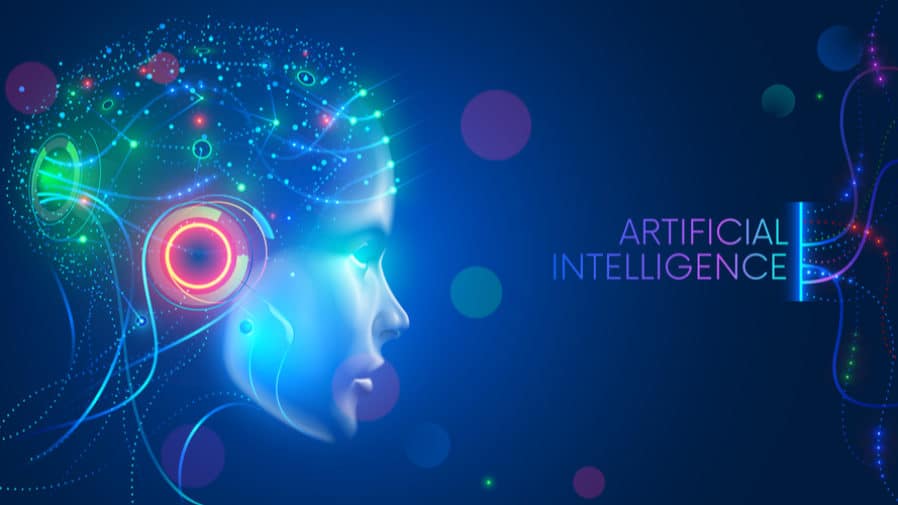 First published in TES ORBIT (VOL. IX NO. 4 | Jan-Mar 2022)
Like any new transformative technology, Artificial Intelligence (AI) has stoked fears of widespread unemployment. Studies indicate that these fears are unfounded. Much like other modernising technologies before it, AI will end up creating far more jobs than the ones that will be 'lost'.
And if you believe that this amazing field is just for techies, this is what Microsoft says in its blog The Future Computed –
"If AI is to reach its potential in serving humans, then every engineer will need to learn more about the liberal arts, and every liberal arts major will need to learn more about engineering."
Liberal Arts and AI
Experts say that to ensure seamless human-machine interactions requires sound semantics, analysis and empathy, which are best provided by Humanities and Liberal Arts disciplines.
Hollywood screenwriter Jonathan Foster, who is leading the team designing the personality of Microsoft's virtual assistant Cortana, has made Liberal Arts background a key requirement for those in his team.
I am looking for opportunities to bring like-minded talent from the Arts and Humanities to Technology. We need more people to be paying attention to the question of what it means to be human.

Jonathan Foster
Today, all tech firms are trying to make their chatbots and voice- based virtual assistants as human as possible. After all, these bots are replying to queries from humans – often really stressed ones!
Also, UX design is a critical differentiator between various chatbots. The creativity aspect is important to have an edge.
Organisations working on creating Natural Language Processing (NLP) bots are hiring linguistics, psychologists, sociologists to be able to design machines that can respond to concerns in the most human-like manner.
All Pervasive
Today, there's no industry that remains untouched by AI.
Think self-driving cars; robots in smart factories; advances in medical research; chatbots; Internet of Things; sophisticated space technologies; automated bank fraud detection; slick video games; predictive nature of Netflix and Amazon apps, and so much more.
Government Thrust
The Government of India in its 2018–19 Budget prioritised building national technology capabilities. The NITI Aayog came up with an approach that looks at:
Undertaking exploratory proof-of-concept AI projects in various areas.
Crafting a national strategy for building a vibrant AI ecosystem.
Collaboration with experts and stakeholders.
The National Strategy for Artificial Intelligence (NSAI) aims at "AI for All". The idea is to merge AI's economic potential with inclusive growth. An important area is democratising access to critical hardware for driving AI research and development.
In this regard, the New Education Policy (NEP 2020) aims to align the curriculum to the 21st century needs and prepare students for the AI economy. The policy lays emphasis on imparting the necessary technical knowledge at all levels of education.
Trending Careers
The currently popular subfields in the discipline are:
Machine Learning (ML): Instead of writing programs for individual problems, ML engineers write general algorithms that enable machines to 'learn from experience' – using data.
NLP: While computers are great at understanding highly structured programming languages, they get easily boggled by the 'natural languages' used by humans. This area focuses on creating machines that can do so.
Robotics: Study of robots designed to automate physical and, currently, repetitive tasks done by humans. Robots can take input, make decisions and act on a given command.
Computer Vision: Aims to replicate the complexities of the human visual system in machines – creating computers that can comprehend the physical world on the basis of visual information just as we do. E.g. – facial recognition, scene reconstruction, 3D-scene modelling, etc.
Some prominent roles are:
Business Intelligence Developer – Knowledge of software engineering, databases and data analysis is recommended. A bachelor's degree in Computer Science is a good starting step.
AI Engineer & ML Engineer – Understanding coding languages, software development and data science is beneficial. A bachelor's qualification in Computer Science, IT, Statistics and Data Science is recommended. Knowledge of mathematics and cognitive sciences is also helpful.
Robotic Scientist – Bachelor's in Robotic/ Mechanical/ Electromechanical/ Electrical engineering is recommended. Specialising in Mathematics, Physical & Life Sciences and other AI certifications will help boost your career.
Research Scientist – You should have knowledge of different AI disciplines as you work to develop original products/services. A Master's/Doctoral degree in Computer Science/technical fields is advisable. Work to acquire additional skills like Deep Learning, Parallel Computing, etc.
Soft Skills
AI roles require good communication skills, creativity, team spirit, high emotional intelligence and leadership qualities in addition to strong critical thinking, logic and decision-making capabilities.
Recommended Subjects
You may choose a combination of subjects, depending on your interests.
Mathematics and Stats: Linear Algebra; Differential & Integral Calculus; Matrices; Integration & Approximation; Modern Regression; Probability Theory; Probabilistic Graphical Models, etc.
Computer Science: Systems; Imperative Computation; Functional Programming; Data Science; Parallel & Sequential Data Structures & Algorithms; Logic Programming; Software Development, etc.
Core AI: ML, Deep Learning, Reinforcement Learning; Information Theory, Inference & Algorithms; Neural Networks; AI & Problem-Solving; NLP; Computer Vision & Image Analysis, etc.
While all prominent global universities and tech institutions in India offer courses in AI related disciplines, there are many online resources too. E.g. Coursera offers 'AI for everyone' and 'Stanford Machine Learning'; EdX offers 'Learning from Data (Introductory ML) Caltech'; Udemy offers 'Artificial Intelligence A-Z'.
You can also explore YouTube channels like Deeplearning.ai, Sentdex, Artificial Intelligence – All in One, etc.
A Universe of Opportunities
The scope in this nascent field is immense. In Google's co- founder Larry Page's words: "Artificial intelligence would be the ultimate search engine – that would understand everything on the web. It would understand exactly what you want, and would give you the right thing. We're nowhere near doing that now."
---
….
---
Like this post? For more such helpful articles, click on the button below and subscribe FREE to our blog.
---
---
---
Download our mobile app, ICS Career GPS, a one-stop career guidance platform.