---
Dr Amrita Dass
Founder-Director, Institute for Career Studies (ICS)
Educationist & Career Consultant
---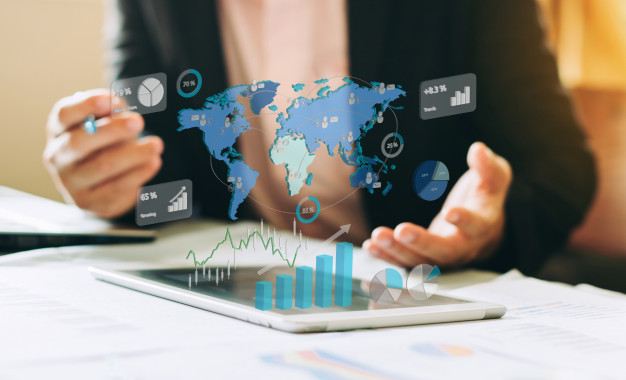 Statistics and data go hand in hand. Statistical techniques are needed to make sense of any dataset, derive helpful insights from it, and present the findings in a manner that's comprehensible to the decision-makers – from business to academia to government, etc.
This makes Statistics an ever-relevant career field.
However, the explosion of Big Data, continuous emergence of new and better technologies for data analysis, and a growing awareness of how data trend studies can help in arriving at informed business decisions, have ensured that the importance of Statistics will continue to rise.
A sharp increase in career fields such as Data Science, Biostatistics, Bioinformatics, Business Analysis, Risk Analysis, etc., coupled with a mounting concern for the environment and sustainability, has further made statisticians indispensable for organisations.
Besides, scientific predictions made through statistical techniques also help formulate national and global policies, predict population growth, make economic projections, provide quality control tests for products and services, and enable decision-making at different levels.
Understanding Statistics
As a statistician, you employ various methods to collect data – questionnaires, surveys and diagnostic tests – and apply mathematical principles to collate, interpret and present it for highlighting current trends and making informed predictions. You will look for and study patterns that explain trends and possibilities – not certainties.
There are two broad categories of statistics:
Inferential Statistics – Involves drawing inferences or making predictions about a big dataset on the basis of smaller sample datasets.
Descriptive Statistics – As the name suggests, this involves visually describing the characteristics of a dataset (in the form of graphs, charts, etc.).
Here are some examples of how statisticians contribute to decision-making in various sectors:
· In the government sector, the data provided by statisticians influences government policy-making, as we saw, recently, during the COVID crisis.
· In the marketing sector, research studies help to gauge the pulse of the consumer and make products that suit their needs.
· In the medical sector, inferential statistics can help predict the productivity of a given drug or vaccine.
· Statisticians also work in planning, industrial, education, employment, commercial, insurance, financial, social, agricultural sectors, etc.
Opportunities & Prospects
The massive prospects in the field of Statistics are illustrated in the following findings:
As per the US Bureau of Labor Statistics, this field is among the fastest growing careers and is predicted to grow at 33% by 2026. Juxtapose it against the predicted 7.4% growth in jobs during this period!
In 2020, PWC predicted an additional 2.7 million job postings for data science and analytics jobs, globally, over the next three years.
So, if you are a qualified statistician, there is no dearth of opportunities for you. You can find jobs in public sector organisations, financial institutions and major corporate conglomerates.
Some of the job profiles in this field are those of data scientist, statistician, business analyst, financial analyst, risk analyst, economic analyst, market analyst, systems analyst, cost estimator, actuary, planning expert, inventory controller, quality control advisor and many more!
Moreover, you can appear for the Indian Statistical Services as well as the Civil Services examinations (which has Statistics as an optional subject).
Courses & Qualifications
The minimum educational qualification required is a degree in Maths and / or Statistics. However, to get a lucrative opportunity in the industry or the government, you will need a high level of specialised training. So, going for a postgraduate level specialisation or PhD is recommended.
Many programmes at the bachelor's, master's and doctoral levels, as well as other certificates and diploma courses in Statistics are available both in India and abroad. Prestigious institutions like the Indian Statistical Institute and other reputed learning centres provide courses and degrees in the subject.
To get a distinct competitive advantage, you can combine your statistical skills with knowledge of subjects that reflect your professional inclination, such as Economics, Operational Research, Computer Science, etc.
Skills Needed
It takes mathematical, analytical, complex problem-solving, visual, logical and practical skills to excel in this occupation, along with flexibility, curiosity and a rigorous mind.
As much of data mining, today, is done digitally, familiarity with computing technologies, algorithms and machine learning as well as a strong understanding of how businesses function is highly valued in statisticians.
Additionally, as your job may also involve drafting clear, understandable reports for people from non-statistics background, good communication and writing skills are also considered important.
Last but not the least, an attitude that favours constant learning, growth and upskilling will serve you well in this profession.
---
---
Like this post? For more such helpful articles, click on the button below and subscribe FREE to our blog.
---
---
---
Download our mobile app, ICS Career GPS, a one-stop career guidance platform.