---
Dr Amrita Dass
Founder-Director, Institute for Career Studies (ICS)
Educationist & Career Consultant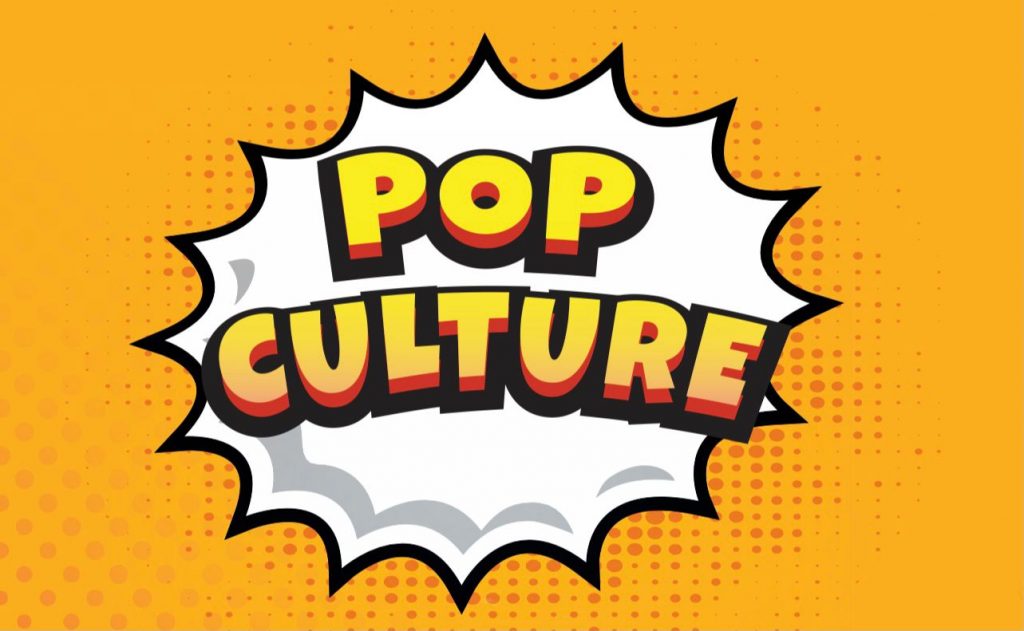 This article was first published in ORBIT magazine (VOL. IX NO. 3 | Oct-Dec 2021 edition)
There was a time when television, radio and films defined popular culture – societal beliefs and practices driven by mass appeal. Today, our lifestyles hinge on the Internet, with the digital world impacting the non-digital areas of life.
So, unsurprisingly, cyberculture is driving pop culture – entertainment, sports, news, politics, fashion and technology.
Online communities, social media, gaming, etc., don't exist in silos. They impact everything – from the way entertainment is created and consumed to how products are designed and sold to even how young people view their self-worth.
This has had a disruptive, transformational impact on education and careers.
Art & Ideology Career Choices
Art and Ideology – two areas that have always fascinated humans – cannot remain untouched by cyber trends.
What has single-handedly altered the landscape of careers, especially in these fields, is that artists, performers, writers, ideologists, content creators, etc., can self-publish their work today.
The digital media is democratic and open to all. This has made content truly the gold standard.
Earlier, gifted individuals struggled to get an audience due to lack of resources. Today, people in remote corners of India can make their 'authentic village recipes' go viral, accumulate a strong following and monetise their channels. Next, they may attract the attention of online food reviewers. A television show can also follow!
From food to travel blogs/vlogs, stand-up comedy, online dance lessons, YouTube music bands, 'how-to' fashion videos to reaction/review channels, ideology-driven online 'news channels', political analysis, armchair activism and more – there's no limit to the opportunities available.
Let's take a look at some of these options (indicative list).
1. Talent & Reality Shows
These started trending well over a decade ago but got a strong impetus with the social media boom. Today, performers appearing in national/international talent shows quickly generate a substantial social media following even before winning the contest, and much before their first official release. Such is the impact of social media on Reality TV that MTV launched an app just to boost viewer conversions for its real-time programming.
2. Online Music / Dance Tuitions
Want to learn how to play the guitar? Need to understand the basics of 'Kathak'? Before you decide on your path ahead, you can explore the numerous trending performing arts lessons available online. Ace content creators have dedicated followings. Some examples are Vicky Patel Dance, DanceFit Live and Melvin Louis, with 4-to-5 million subscribers in each and counting.
3. Stand-up Comedy & Sketches
There was a time when comedians had little to do if they couldn't manage to get into a movie or TV show. Not anymore. The Internet is abuzz with the work of stand-up comics from across the world. Some examples from India (with international following too) are Vir Das, Kenny Sebastian and Kannan Gill.
4. Culinary Arts
Recipes from the hinterland, 'satvik' and vegan dishes, street food from different countries – there are over a million food channels on YouTube. And housewives are giving stiff competition to celebrity chefs like Gordon Ramsay and Sanjeev Kapoor! Some popular channels are Nisha Madhulika (nearly 9 million subscribers), CookingShooking Hindi (over 7.5 million subscribers) and Kabita's Kitchen (over 7 million subscribers).
5. How-to Videos / Fashion Trends
From tips on applying make-up and dressing up for an occasion to designing a 'cool outfit' from your mom's classic saree, anything to do with fashion – clothes, accessories, cosmetics, trends – has a robust online following. This has made stars out of common folks and compelled brands to rope in young online influencers like Kritika Khurana, Komal Pandey and Juhi Godambe.
6. Short Films, Review/Reaction Channels
Short films are specifically being made for OTT platforms. Such has been the response from today's easily distracted audience that even established stars and filmmakers are going this route to stay connected with their fans.
Another popular segment is review and reaction channels. While film/art reviews were common in the non-digital era too, reaction channels are solely a product of the YouTube age. People love watching foreigners react to content related to or originating from their country – especially Indians. Channels like 'Our Stupid Reactions' and 'Jaby Koay' have over a million Indian subscribers each.
7. Political Analysis & Satire
India is a land of multiple political, religious and social ideologies. With over 1.3 billion people, and more than 65% of these below the age of 35, ideology-based careers are finding a fertile ground in the country's cyberspace.
If you're informed about current affairs and have an opinion to express, you too can launch yourself as an online political analyst / satirist / commentator, social activist, etc.
Then there's the world of memes – where you can use both your creativity and artistic skills to support your ideology.
Charting a Career Path
Success in cyber-age careers is more about your content and creativity resonating with your audience.
That said, having a traditional qualification in your field of choice – law, defence, international relations, journalism, social work, etc. – will always add to your credibility and increase the scope of professional success.
Pursuing relevant courses can further help you in creating impactful content and promoting it effectively. Some examples are:
YouTube marketing on Udemy
Digital marketing online programmes and certifications
Social media management courses on Coursera
Photography & film-making on Udemy and Coursera
You can also launch your big idea through an app. Case in point is Instagram that grew out of co-founder Kevin Systrom's love for photography. There's also immense scope for apps in the political sphere.
As long as you create offerings that click with your audience, and build a strong online following, you too can carve out a successful niche for yourself.
---
---
Like this post? For more such helpful articles, click on the button below and subscribe FREE to our blog.
---
---
---
Download our mobile app, ICS Career GPS, a one-stop career guidance platform.