Edition: July 8th, 2021
Curated by the Knowledge Team of ICS Career GPS
---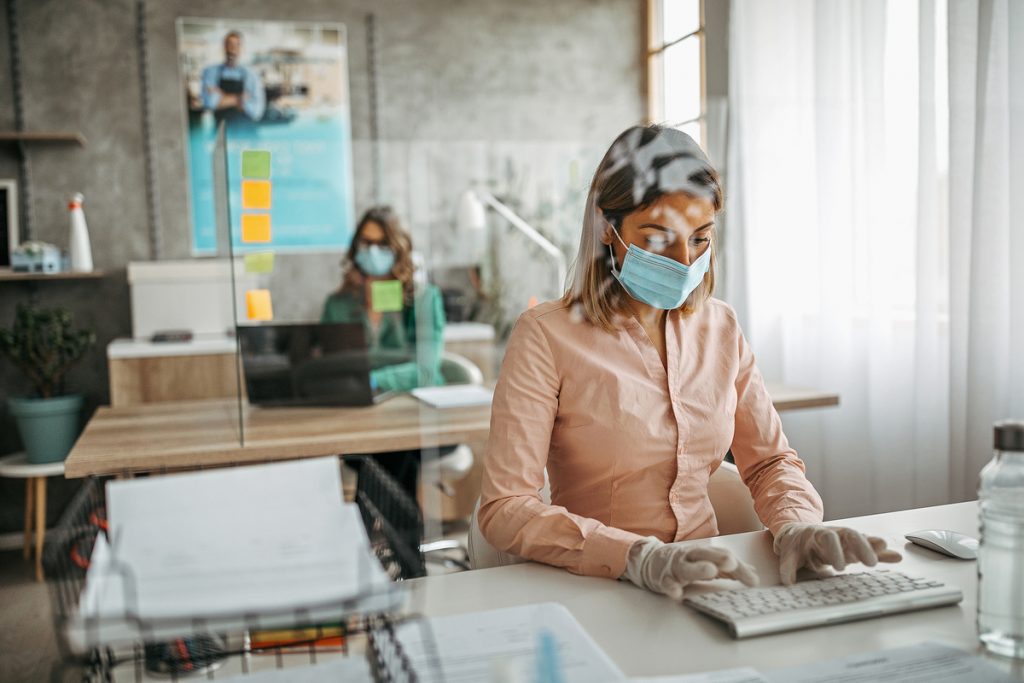 More than a year after the pandemic's global debut, physical interaction is slowly resuming to workplaces in different parts of the world.
However, hybrid work is here to stay, as remote and virtual work will continue for many. Now is a good time for executives to start planning what their hybrid organisations will look like, and how to manage them.
Leaders should examine their organisations for hidden issues that need to be addressed. There are many surprising organisational tensions. To manage them requires new approaches and skills.
Here are 4 key imperatives that leaders need to observe to be effective in a hybrid world:
1. Virtual world does not treat roles & tasks equally
Leaders need to be careful about taking into account various dynamics during employee evaluations. Here are some reasons why:
CEOs often say that they are quite satisfied with how effective their team has been in a virtual format. Yet, second- to third-level executives, such as the VPs and country leads just below the global executive team, are more skeptical.
CEOs need to be cautious about inferring that their own virtual experiences are representative of the whole company and learn what they can do to help support others.
Another tension uncovered was who gets access to the best technology. The equipment can deliver a great ROI but machines are not equally available to everyone — not even to executives at the same organisational level.
Leaders need to be cautious that they do not make poor talent judgments and decisions based upon these conditions — just as the best-dressed employee did not always turn out to be the smartest.
The decline of business travel in the post-COVID world can result in big and lasting differences in face time with the boss, even among personnel at the same organisational level. Leaders must devise ways of overcoming issues because of this.
2. Nuances matter in people management
People skills become more important than ever in the virtual or hybrid world. Mastering people management nuances differentiates good and successful leaders from the others.
The best leaders listen and show empathy, allocate more leadership time to team management and coaching, enable versus control, and invest more in building a culture that reaches out of the traditional office and into people's homes.
It's challenging to feel the whole team's collective spirit and resolve. One simply cannot get a group reaction clear in a Teams or Zoom meeting, where each face a is just a thumbnail.
Executives must increasingly discern what motivates or concerns individuals who they have not casually observed in the lunchroom or corporate retreat.
Ultimately, leaders will likely need to adapt their listening and communication skills.
Leaders will also need to learn to be much more disciplined about their own calendars and those of their teams, balancing group and one-on-one discussions with time for more focused work or rest.
3. Strong central guidance is a must
Enabling more local / department-wise responsiveness and initiative only works if the organisation has a clear and shared vision, effective performance measurement systems, and regular follow-up.
Over the past 1.5 years, functional and product silos have been giving way to more networked and digitally linked operations. Collaboration across business units has helped foster innovation.
Many organisations have sought to empower employees who need to make more and quicker connections across geographies and business units during COVID-19.
But companies now need to ensure that this transformation produces higher performance, not chaos.
Leadership teams should spend significant time fine-tuning and strengthening their integrative mechanisms for the new hybrid model.
4. Processes should be crisis-proof
A key learning from the crisis was how quickly organisations can change and how well organisations withstand change — this pandemic has shown that there are no limits.
In the 21st century, a major crisis has hit about once a decade, with minor ones sprinkled in. Climate change and geopolitical uncertainty may increase this pace.
There will certainly be more crises to come. And the hybrid model promises to be a key tool for future organisational flexibility and crisis response.
While executives cannot prepare every detail for every potential event, they can develop robust internal processes that are acid tested for crises.
The hybrid model makes it more likely that the organisation will be able to avoid the process bottlenecks and challenges that are specific to the crisis at hand because they will know how to operate in multiple contexts.
The pandemic also showed that investments in robust processes paid dividends and that they should be designed in advance.
Leaders need to appreciate the organisational tensions that lurk beneath the surface and be careful to not let them become part of their new longer-term model.
…
---
(Disclaimer: The opinions expressed in the article mentioned above are those of the author(s). They do not purport to reflect the opinions or views of ICS Career GPS or its staff.)
Like this post? For more such helpful articles, click on the button below and subscribe FREE to our blog.
---
---
---
Download our mobile app, ICS Career GPS, a one-stop career guidance platform.