Edition: July 6th, 2021
Curated by the Knowledge Team of ICS Career GPS
---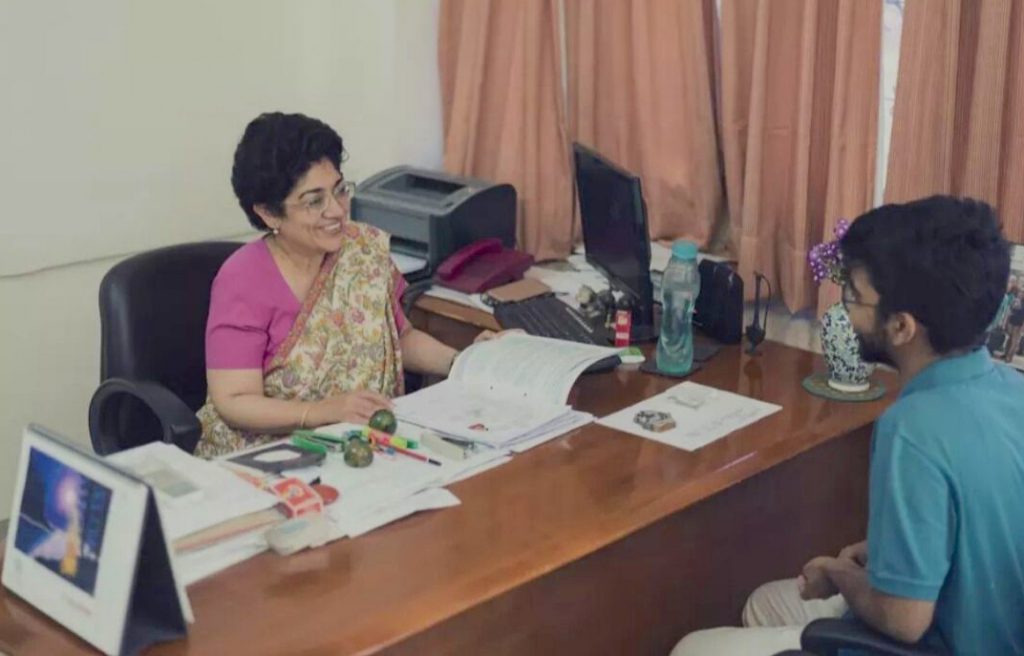 Excerpts from article by Dr. Biswa Prasun Chatterji & Mrs. Nirupama Prakash, published in the Times of India
Mentorship can provide numerous benefits – not just for mentees but also mentors. Developing and nurturing this special relationship can help both of you learn new things, build your networks and grow. Understanding these benefits can help you decide whether to find a mentor or become one.
Mentorship matters the most as it helps 'bring out the best' in students. However, the approach will have to be customised depending upon the context of the mentee's socioeconomic and cultural background.
Here are some considerations to keep in mind while mentoring students and young professionals:
1. Never take away the twinkle in their eyes
This is a cardinal rule of mentorship. Students come with a lot of hope and expectations. They should not be demoralised.
They may be slow learners, they may not possess all the qualities you expect from a good student, but always remember they are your students.
What you say to them will have an immense effect on their psyche. Don't break them if you can't make them.
2. Open your mind and embrace diversity
As a mentor you may come across a diverse and disadvantaged group of students.
You have to be sensitive to students belonging to different religious groups and minorities in the country.
Your mentees will also hail from different socioeconomic and cultural backgrounds.
Not all would have enjoyed access to various opportunities and facilities.
Appreciate your mentees' diversity. If you see their hidden qualities and encourage them they can also do better and change a lot.
A mentor should understand what the student needs in future.
All students will not be equal in their ambitions; some will crave money, some knowledge. The mentor should have that knack of observing who wants what and channel their energy to achieve that.
3. It's the 'weak ones' who need you the most
Never discriminate between your 'good' and 'bad' students. It is the biggest mistake that a teacher can make.
'Good' students may not even need you. They are usually self-motivated and can figure out their own way, most of the times.
It's those who struggle to succeed who need your motivation and assistance the maximum.
The worth as a mentor is truly tested when you help these students reach their full potential and succeed.
Compassionate listening and counselling can really help.
4. Support STEM Studies and Women in Education
In India, certain careers are still underdeveloped in terms of their potential. Jobs are scanty and starting salaries are low in some fields.
For instance, the set-up of biotech companies has not matched the demand for manpower.
As a result, many biotech students opt for MBA after their bachelor's. They find PhD a daunting commitment, and even after PhD, their salaries do not match those of lucrative industries like IT.
Many women are pushed into marriage after their master's.
It is a challenge to mentor these girls and keep them motivated for a career in science.
You have to be extremely cautious about this and do your best to guide women UG/PG students to pursue higher studies or a career.
You can send them to attend conferences so that they see other successful scientists and get motivated to continue.
It is not about subject knowledge, it is that little nudge and push you give them to advance in their career.
Listen to their dreams, understand their circumstances and push them accordingly to the next level.
5. Use story-telling to boost confidence
It is well known that, ultimately, confidence and self-esteem boost a student's academic performance.
Work with them as their equal and share your experiences in the form of short, humorous stories.
Students will receive the messages wrapped in wit, but vivid and relatable.
It is important for mentors to let their guard down to create an environment where students can flourish.
6. Be an approachable 'family member' / friend
Interacting with students from varied cultures, socio-economic backgrounds, political ideologies and religious faiths is no less than walking on the eggshells.
The initial period of three months is decisive in strengthening their resolve to stay with you and continue with their educational / career goals. Make it a point to interact with them as much as possible to make them comfortable during this time.
In your role as a mentor, you can slip into the shoes of a 'family member' or friend who is unconditionally approachable.
Students begin to respond to any guidance provided after this point.
They find a safe place to dock their fears and seek help.
…
---
(Disclaimer: The opinions expressed in the article mentioned above are those of the author(s). They do not purport to reflect the opinions or views of ICS Career GPS or its staff.)
Like this post? For more such helpful articles, click on the button below and subscribe FREE to our blog.
---
---
---
Download our mobile app, ICS Career GPS, a one-stop career guidance platform.