Dr Amrita Dass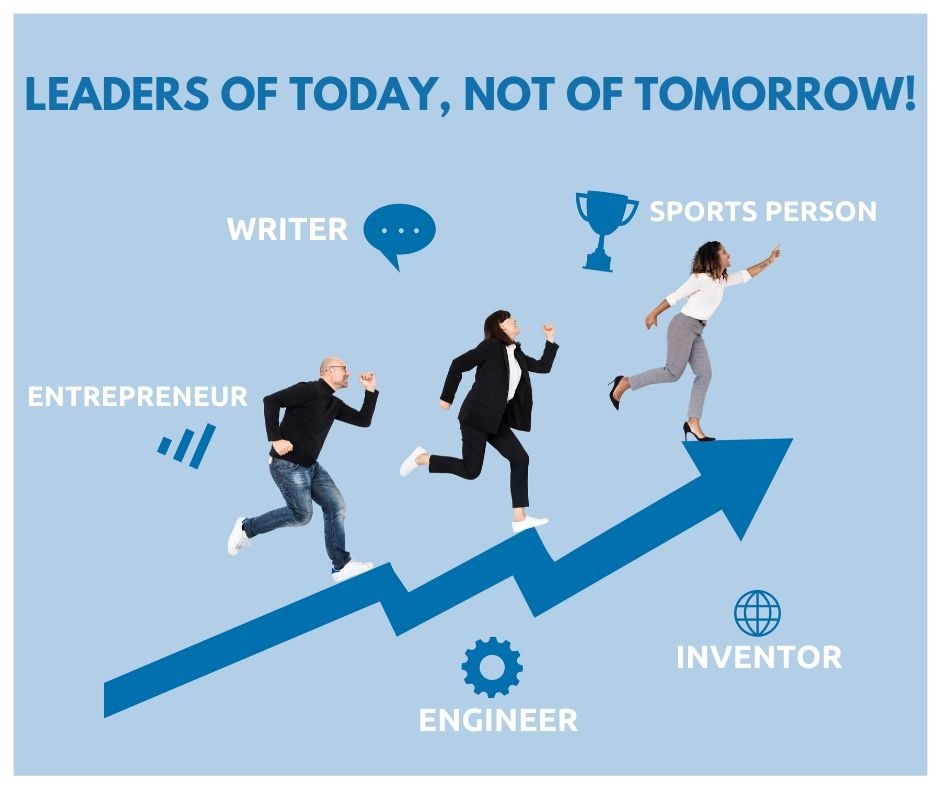 Do you know what a recent survey on career awareness among Indian students revealed? A staggering 93% students (aged 14 to 21 years) were aware of just 7 career options although there were over 250 available in India.
Ask yourself, how many career options you're aware of. Chances are that the following fields will pop into your mind – law, engineering, medicine, accounts, finance & banking, defence, government services, design, computers & IT, management, mass communication and hotel management.
That's just the tip of the iceberg.
Even before COVID-19 turned the world upside down, the AI-driven Fourth Industrial Revolution had already triggered drastic changes in the job scenario that this decade will continue to witness.
According to experts, around 85% of the jobs that will exist in 2030 have not been conceptualised yet! What this means is that numerous jobs will either cease to exist a decade from now or will have a completely new avatar. By 2030 some of you may become Custom DNA-based Drug Designers or Space Architects or Digital Currency Wealth Managers!
To navigate through this rapidly shifting landscape, expert and personalised career counselling is your surest route to educational and professional success. It's an investment that's going to last you all your life!
Here's a look at 7 reasons why you should seriously consider opting for career guidance:
1. Highlights your passion and potential
With a multitude of career choices available today, there is information overload and, thus, confusion. Sometimes you don't even have to click for a mail to land into your inbox or a digital banner to grab your attention. So, how do you know what's accurate? A quick answer is – legacy, expertise, and authenticity.
Career Counselling by experienced counsellors will facilitate ideal career choices for you – especially if you have doubts about what is ideal for you. It helps you realise your potential and passion, leading to success, happiness and meaning in life.
2. Fine-tunes choices with 'Right Courses, Right Campus, Right Career' fit
You need guidance that's based on your career interests, aptitudes, talents and aspirations, while also considering the needs of today's volatile and unpredictable world. Skilled counselling will guide you to fine-tune your choices to your unique frequency. Only by analysing all these factors with a counsellor's advice, will you be empowered to identify the courses, campuses and careers that are ideal for you.
3. Provides in-depth guidance instead of well-wishers' well-meant but often flawed advice
In the absence of an educational and career plan, you can get influenced by your friends and family – often making the wrong choices.
How many times have you been told by some of your guardians, siblings and even peers about what you should study, how you should study, where you should study, and what you should aim at becoming?
According to career guidance experts, most students who first come for advice share deep concerns about not having family / parental support for their dream career or about being pressured into a choice that's not theirs. Career counselling helps counter indecision due to conflicting plans. This brings us to our next point.
4. Gets you much-needed parental support
Parents and even teachers need to be reminded that each student has unique competencies. An experienced career counsellor, therefore, helps a student's family realise and appreciate his / her special talents and traits, which need to be recognised and nurtured. This is an essential step in making students future-ready. So, career counselling also helps parents and other stakeholders empathise with you, saving you from choices being forced on you.
5. Will help you navigate post-COVID careers
We saw how manufacturing units shut down for months, how supply chains were disrupted, and rapid digitalization became the norm. The COVID crisis is far from over. Many schools are still to reopen and educators are undecided about what the 'new education scene' will look like.
Amidst all this uncertainty, counselling can educate students and parents about the evolving market needs and the resultant new career fields. It will also bring awareness about alternate careers – compatible with a student's interests, aptitudes, personality and talents. Moreover, a 'safety net' career option is essential in times of such crisis if the first career choice doesn't work out. Skilled career counsellors remain up-to-date with the latest research on careers and are able to guide you proactively through multiple pathways, as there could be many routes to your goal.
6. Finds holistic solutions to problems such as financing your course
Career counsellors also help students and their parents cope with issues such as lack of resources, especially if there are plans for pursuing studies abroad. Education loans and scholarships are ideal solutions in such cases – and expert counsellors know this. Timely career guidance also helps students save precious years, which may otherwise get wasted owing to prevailing misconceptions and myths about subject and career choices.
Skilled and experienced career counselling gives holistic and timely solutions because it finds the intersection of what you love, what you are good at, what the world needs, and what is rewarding!
7. Your GPS for life!
In today's fast-changing scenario, you may have at least 5 different career innings and will have to be a life-long learner. Career guidance, therefore, is an ongoing process. It will enable you to successfully embark on multiple innings, as you continue to discover your true callings in life, making your journey itself an enjoyable experience. 
End
---
---
Liked this post? For more such helpful articles, click on the button below and subscribe FREE to our blog.
---
---
Download our mobile app, ICS Career GPS, a one-stop career guidance platform.