Education & Career Trends: February 10, 2023
Curated by the Knowledge Team of ICS Career GPS
---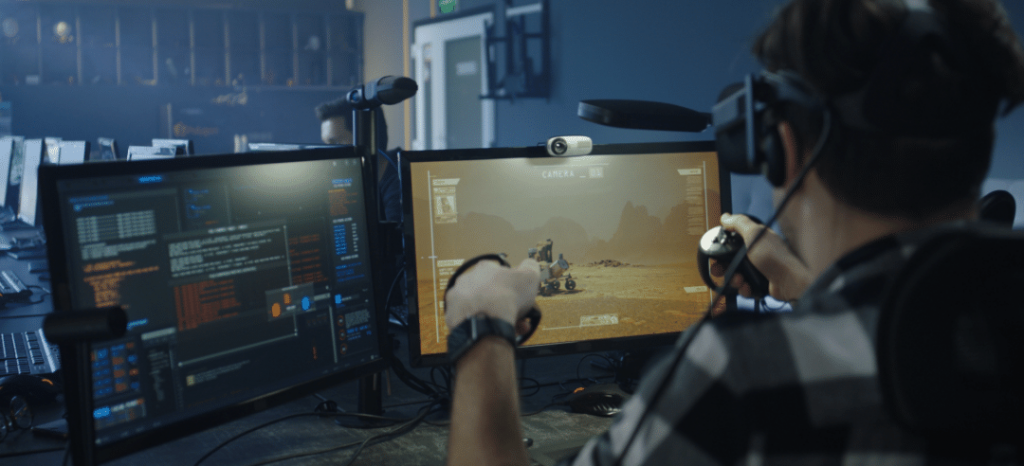 Excerpts are taken from an article published on makeuseof .com.
---
A professional who designs the concept, gameplay and overall aesthetic of a video game is known as a video game designer. Becoming a video game designer is a challenging yet rewarding career path. It is a highly sought-after career and combines creativity, technology, and storytelling to create immersive experiences for players around the world.
Whether you're just starting out or looking to make a career change, here are some steps to a successful career in video game design.
1. Build a Solid Foundation in Game Design Principles
If you want to work as a video game designer, you must have a solid foundation in game design. Understanding the principles used to make interesting and engaging games is one of the cornerstones of game design. Jot down all the components of a game, including the graphic design, gameplay, level design, plot, and characters. You may get important insights into what makes a game genuinely entertaining by examining these components, and you can utilise that understanding to build a solid foundation in the fundamentals of game design.
2. Explore the Basic Programming Languages
The majority of video game designers are required to have a basic understanding of mathematics, computer science, and programming. Even if they are not in charge of developing the game directly, having this expertise is crucial for managing its development.
You may begin by studying the simplest programming languages for games, such as Java and Python, then work your way up to learning more complex languages, such as C# and C++, which are frequently used in game creation.
3. Get Familiar with Video Game Design Software and Tools
Game developers frequently employ programmes like Unity, Unreal Engine, and Godot. They include different aspects including physics, animation, and programming while also serving as a basis for game design and development. It's crucial to keep in mind that the precise tools and software you employ will rely on the platform for which you're working and the unique requirements of your project. However, you'll be more prepared to deal with any difficulties that may emerge during game production if you become familiar with a variety of tools and technologies.
4. Build a Work Portfolio
You may display your greatest work and highlight your prowess as a video game creator by compiling a portfolio of your previous work. It provides insight into your creative process, thoughts, and the kinds of games you are capable of making for future clients or jobs.
A solid body of work in your portfolio will help you stand out from the crowd in a competitive employment market. It demonstrates to potential employers that you take your profession seriously and have a history of delivering high-calibre work.
5. Gain Relevant Industry Experience
You may better grasp the industry and develop an understanding of the many roles, duties, and difficulties you can face as a video game designer by gaining industry experience.
Additionally, having work experience enables you to put the information and abilities you have learned in school to use. You will collaborate with other industry experts, get to know the production process and watch your concepts come to reality. On the top job search websites, submit applications for internships, part-time work, or freelancing gigs to obtain experience in the sector.
…
---
Have you checked out yesterday's blog yet?
---
(Disclaimer: The opinions expressed in the article mentioned above are those of the author(s). They do not purport to reflect the opinions or views of ICS Career GPS or its staff.)
Like this post? For more such helpful articles, click on the button below and subscribe FREE to our blog.
---
Download our mobile app, ICS Career GPS, a one-stop career guidance platform.