Education & Career Trends: September 23
Curated by the Knowledge Team of ICS Career GPS
---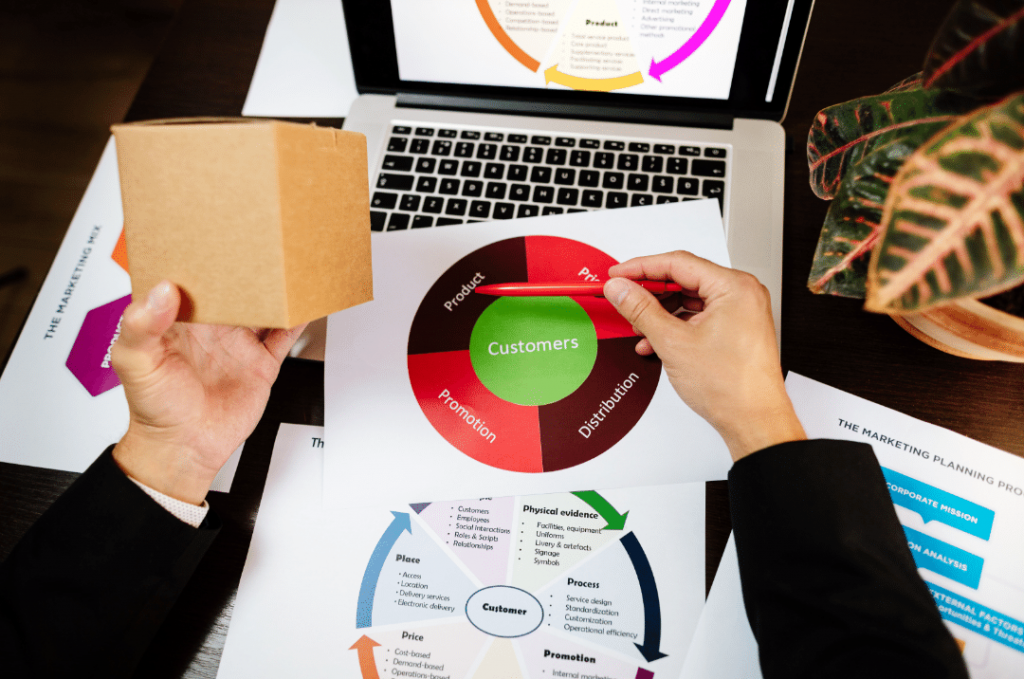 ---
Excerpts are taken from an article published on economictimes.indiatimes.com.
---
The importance of product management cannot be overstated in today's fast-paced and customer-centric business landscape. Product management serves as the linchpin between the customer, the market, and the organisation, ensuring that the right products are developed and delivered to meet customer needs and drive business success.
It provides the strategic vision, market insights, and coordination necessary to guide the entire product lifecycle, from ideation to launch and beyond.
By championing customer-centricity, conducting market research, and collaborating with cross-functional teams, product management enables businesses to deliver innovative, high-quality products that resonate with customers, differentiate from competitors, and ultimately fuel growth and profitability. The importance of product management cannot be overlooked in any company.
What is a product management system?
A product management function is the division of a business that oversees the success of a product. This division sets a roadmap for bringing products to market that meet customer demand and implements the ideas of the product management team.
The product manager researches market pain points and works with engineers and design teams to develop a compliant and competitive product that meets customer needs. They also conduct tests to ensure the product is superior and free of drawbacks.
Why is product management important in the software industry?
The success of technology companies relies on the development of great products and the shift towards services that are product-enabled. Regardless of the size of the company, be it a giant like Google or Microsoft or a start-up, the role of product management cannot be overemphasised.
In a highly competitive technology market, companies must continually innovate and improve their products, and product management provides the necessary feedback for this development.
Here are five reasons why product management is important in the software industry:
1. Customer Insights
Product management provides a clear understanding of the changing customer needs.
As product managers maintain close relationships with current and potential customers, they have a strong understanding of their pain points and can provide valuable insights to them.
Their close interaction with customers enables them to provide timely feedback, leading to improved product features and higher customer satisfaction.
2. Business Model Development
The go-to-market strategy is a crucial factor in determining the success of a product in a highly competitive technology market.
Even the best products can fail without an effective marketing strategy.
Product managers take input from the sales team, which operates across various regions, to develop an appropriate go-to-market strategy and the right product positioning for success.
They also help create a business model that maximises returns throughout the product's life cycle.
3. Training Strategy
Product managers assist in creating the right training strategy for both the sales and product teams to drive demand for the product.
As customer needs evolve over time, product managers help organisations refine their sales strategy accordingly.
They also provide critical input on the skills that will be in demand in the future, helping the management align their training and hiring plans.
4. Product Roadmap
Software products have a short lifespan, so it's essential for technology companies to have a clear roadmap for their products.
Product management helps achieve this objective by assisting the management in creating a clear product roadmap, which provides funding for research and development.
5. Timely Customer Support
Timely customer support is crucial for the success of software.
This is where product management plays a crucial role.
Product managers gather feedback from customers and relay it to the development department, creating an effective support system and resolving issues quickly.
This leads to a positive customer experience and enhances customer retention.
A satisfied customer is also more likely to refer the company to others, generating new business opportunities.
…
---
Have you checked out yesterday's blog yet
---
(Disclaimer: The opinions expressed in the article mentioned above are those of the author(s). They do not purport to reflect the opinions or views of ICS Career GPS or its staff.)
Like this post? For more such helpful articles, click on the button below and subscribe FREE to our blog.
---
Download our mobile app, ICS Career GPS, a one-stop career guidance platform.