Education & Career Trends: March 4, 2023
Curated by the Knowledge Team of ICS Career GPS
---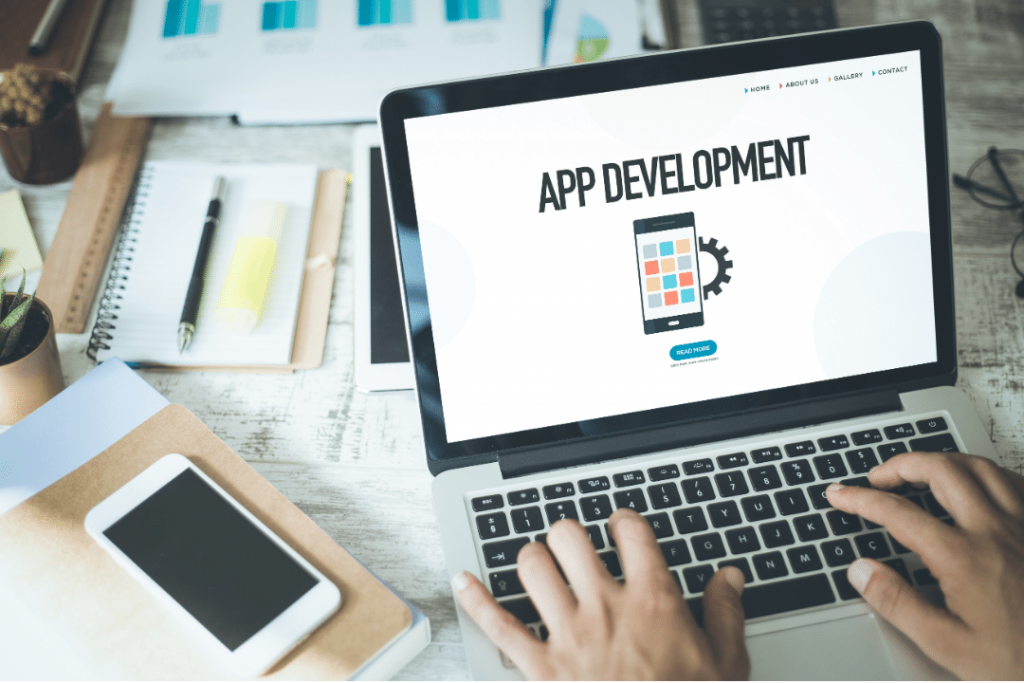 ---
Excerpts are taken from an article published on startup.info
---
App development is a highly sought-after expertise. The app development sector is witnessing exponential growth as mobile devices take centre stage in our daily work and communication. As a result of the tremendous acceleration of technological and commercial advancement, the need for skilled mobile app developers has dramatically increased over the past few years and is expected to keep up this pace.
Tech positions are in great demand worldwide, but companies are facing difficulties in filling them due to a shortage of IT talent and skilled tech professionals, as per a study conducted by ConnectWise.
These are some of the primary qualities you should work on cultivating if you want to advance your career in this field.
UI Design
The development of an effective user interface (UI) is one of the most, crucial components of creating a mobile application.
All user-app interactions are handled by the app's user interface (UI).
However, it's not enough to only have solid backend functionality when creating a mobile app.
With an abundance of apps accessible for users to download and use, the more inviting, attractive and simple an app is to use, the more chances are of its popularity.
Creating a good UI design is one area to focus on when it comes to delivering value.
Development of Cross-Platform Apps
Knowing the different operating systems that are prevalent in the market today is essential for app developers.
The 3 primary mobile platforms—iPhone, Android, and Windows—are the ones that all app developers ought to be well-versed in.
The knack for building applications for a variety of platforms and devices, taking into account elements like database administration, security, hardware interface, memory allocation implementation, and more, is a hallmark of skilled app developers.
Programming Language Skills
Proficiency in contemporary programming languages is an absolute necessity.
Programming is an umbrella skill including several different areas like training for web development languages like CSS and HTML5, experience with widely utilised programming languages like Java or C#, the capacity to implement the use of cross-platform mobile suites, and familiarity with application programming interfaces for mobile platforms.
Business Skills
If you are interested in becoming a good mobile app developer, you will need more than just technical skills.
You need solid business skills as well as expertise to get an edge over the competition and sell your app when it comes to developing, valuing, and building applications.
Even though this is a talent that is sometimes neglected in the field, business skills are more important than you would realise.
Good business skills will enable you to recognise the importance of your efforts and prevent undervaluing your applications, regardless of whether you are pitching clients as freelance or are getting started in your career.
Communication Skills
If you want to succeed in your profession, you need to concentrate on building some essential transferrable qualities like communication skills.
Using a lot of industry jargon which isn't common knowledge in place of a simple, clear and precise description might cause people trouble in comprehending what you intend to deliver.
It's natural for developers to get accustomed to speaking in technical terms but you also need to be capable of switching your explanation and discussion while making presentations to convey the value that the app will offer its consumers.
…
---
Have you checked out yesterday's blog yet?
---
Like this post? For more such helpful articles, click on the button below and subscribe FREE to our blog.
---
Download our mobile app, ICS Career GPS, a one-stop career guidance platform.