Education & Career Trends: March 11, 2023
Curated by the Knowledge Team of ICS Career GPS
---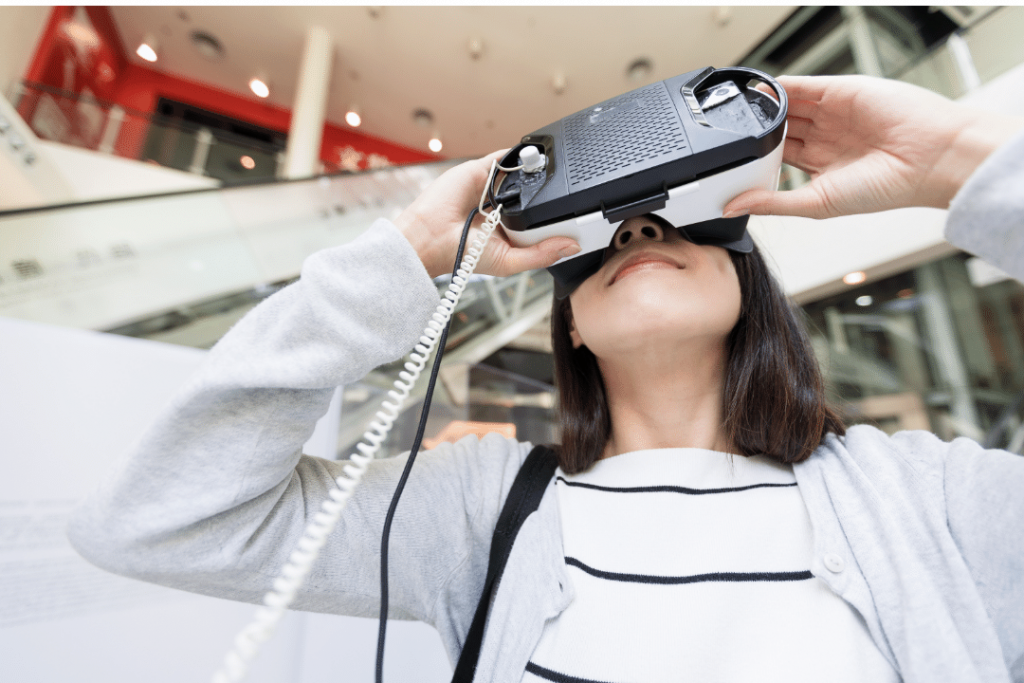 ---
Excerpts are taken from an article published on analyticsinght.net
---
Everywhere is within walking distance if you have time, said Steven Wright, the American comedian. Such notions are being turned on their heads by two technologies: Virtual Reality and Augmented Reality. Event managers are all interested in these technologies because they offer fresh and limitless opportunities. As they are ubiquitous, VR and AR can easily be incorporated into any event management facet.
Here are 7 AR & VR use cases for event management:
1. Participant Management
By the use of tokens and business cards, AR/VR technology can improve networking among participants.
Event administrators may also shortlist attendees using tokens, contact information, and other information like stats and images.
For obvious reasons, the VR-enabled Google glasses that allow access to attendee professional details have become the latest hit.
2. Gaming
Gaming is among the most engaging pursuits, and VR/AR offers the ideal platform to transform ordinary activities into the most interesting ones.
The possibilities include adding AR-based leaderboards, pertinent game interfaces, and engagement opportunities.
Activities like competitive stations and digital treasure hunts may add a lot of excitement.
3. Navigation
Events are infamous for the maze-like pavilions and panels, where attendees may struggle to navigate using event applications.
Similar to how in-store navigation functions with AR, AR technology may aid with visitor routing.
4. Virtual Attendance
One important takeaway from VR technology in terms of events is the possibility of virtual presence.
For a variety of reasons, participants may not be able to attend an event in person.
However, VR/AR can help participants experience an event in real-time as well as explore all the potential opportunities, such as leveraging collaborations, co-branding, sponsorship opportunities etc.
5. Demonstration of New Products
AR technology enables users to interact with the models in real-time, as opposed to traditional events where product demonstrations are limited to 2D displays.
This may be used to improve general attendance at both real and virtual events.
6. Brand Campaigns
Immersive campaigns for advertising are already readily available.
During various events, VR/AR technologies foster stronger relationships between businesses and their consumers by giving the latter genuinely engaging experiences.
7. Virtual Information Booth
Information booths are essential for hosting and delivering information to direct people at large-scale events.
VR will handle the rest after you tailor the content for specific participants based on their behavioural patterns.
…
---
Have you checked out yesterday's blog yet?
---
(Disclaimer: The opinions expressed in the article mentioned above are those of the author(s). They do not purport to reflect the opinions or views of ICS Career GPS or its staff.)
Like this post? For more such helpful articles, click on the button below and subscribe FREE to our blog.
---
Download our mobile app, ICS Career GPS, a one-stop career guidance platform.