Education & Career Trends: March 24, 2023
Curated by the Knowledge Team of ICS Career GPS
---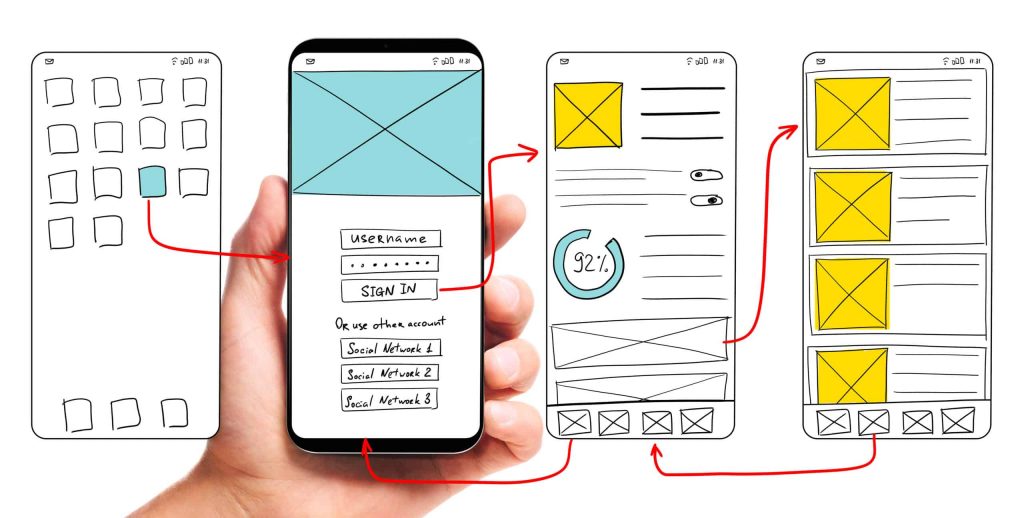 ---
Excerpts are taken from an article published on indiatoday.in
---
As technology increasingly becomes a part of every aspect of human life, it calls for designing ways in which we can effectively and efficiently interact with it, that is to say, it calls for a holistic 'Interaction Design'. Everyday tasks—right from setting the alarm, making the perfect cup of morning coffee, and monitoring heart rate to doing one's taxes, planning meals, controlling lights and centre-locking the house—are all being enabled by the advancing technology.
Technology today is about being simple, minimal, and intuitive while performing evermore complex tasks. Therefore, aligning with the growing demand for Interaction design as a field has gained scale and traction.
Having emerged in the late 80s and early 90s, Interaction Design is now a well-established and sought-after career path for many aspiring young adults.
Since it is a multidisciplinary field that brings together insights from psychology, AI interaction, graphic design, computer science, etc., many with experience transition into space for the path-breaking opportunities it presents.
Here are some areas of expertise in Interaction Design:
1. Interaction Designer
This role entails creating the total user experience for a digital good or service. While creating a product, interaction designers think about how consumers will use it, how they will interact with its many features, and how the product will react to their actions. As more and more houses start to become automated, interface designers are increasingly concentrating more than ever on the Internet of Things(IoT) in addition to screen-based gadgets.
2. User Experience (UX) Designer
This role involves building digital products and services with a focus on creating a positive user experience. UX designers conduct research and create wireframes and prototypes. They often work alongside developers to translate their designs into the actual product. The tech-savvy interaction designers are steering towards designing immersive user experiences in virtual and augmented reality.
3. User Interface (UI) Designer
The visual components of digital products and services are the main emphasis of UI designers. They are in charge of designing the layout, typography, and colour schemes as well as the overall feel and look of a good or service. Their position may be more focused on developing aesthetically pleasing and brand-consistent designs in other organisations, where they may also go by the fairly conventional title of a visual designer.
4. (Digital) Product Designer
As the title conveys, a Digital Product Designer is responsible for designing and refining digital products such as software applications, mobile apps, and web platforms.
5. Service Designer
The goal of service designers is to provide a seamless service experience from beginning to finish. They take into account both digital and physical interactions that take place between a user and a service.
6. User Researcher
In order to guide the design of digital products and services, user researchers gather information and user insights. To better understand user wants and behaviours, they could undertake surveys, interviews, and usability tests.
7. Information Architect
It is the responsibility of information architects to arrange information such that it is simple for people to locate and navigate. They develop search capabilities, navigational frameworks, and information structures.
…
---
Have you checked out yesterday's blog yet?
---
(Disclaimer: The opinions expressed in the article mentioned above are those of the author(s). They do not purport to reflect the opinions or views of ICS Career GPS or its staff.)
Like this post? For more such helpful articles, click on the button below and subscribe FREE to our blog.
---
Download our mobile app, ICS Career GPS, a one-stop career guidance platform.