Education & Career Trends: March 6, 2023
Curated by the Knowledge Team of ICS Career GPS
---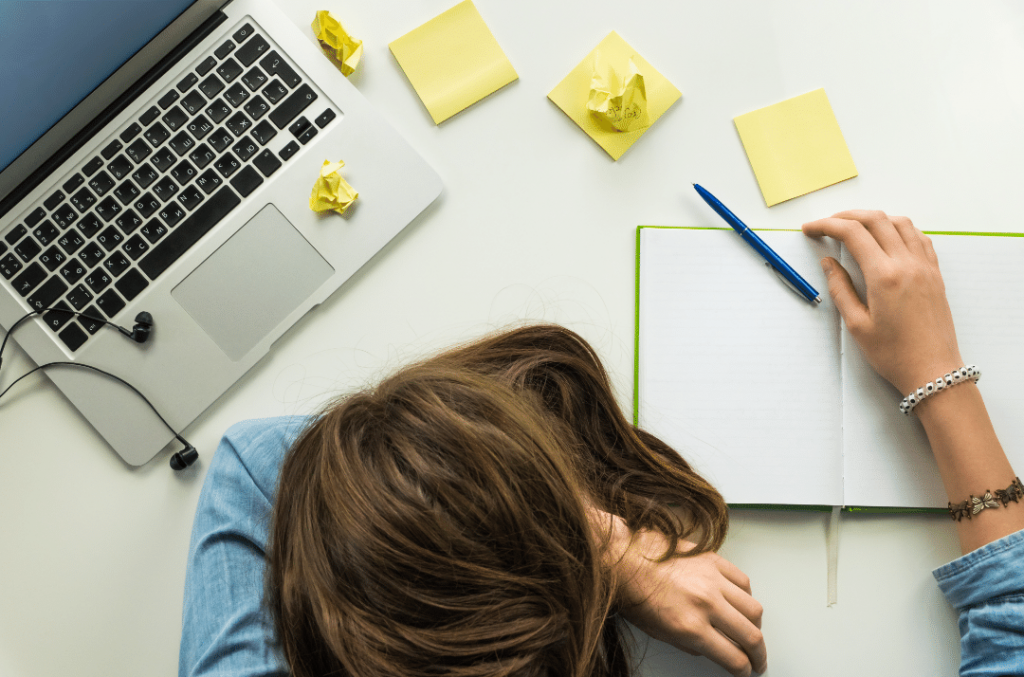 ---
Excerpts are taken from an article published on psychologytoday.com
---
Burnout and exhaustion are at an all-time high. They are undoubtedly the bane of our time. The American Psychological Association conducted a study in 2022 where more than 50% of respondents reported feelings of being burnt out. Burnout is a term used to describe a condition of physiological, psychological, and emotional fatigue brought on by persistently high levels of stress.
Prolonged stress affects our capacity to connect with others and care for ourselves.
We often deprive ourselves of adequate time to relax when we feel like we are losing control of our workload and slipping behind. Yet, on the contrary, not giving ourselves enough rest makes us even less likely to function properly. We eventually find ourselves stuck in the burnout stage, continuously criticising our declining productivity on a loop.
Burnout can also affect students who experience chronic stress from academic pressure, social expectations, and other life challenges. In this context, burnout is frequently referred to as "academic burnout" or "student burnout".
Students who experience burnout frequently feel worn out, overburdened, and disinterested in their studies. Moreover, they could struggle to focus, lack motivation, and struggle more academically. Physical signs of burnout in students, such as headaches, trouble sleeping, and a weaker immune system, are also possible.
The underlying causes of stress and exhaustion must be addressed proactively in order to combat burnout. The following strategies might be useful:
1. Give yourself a break
When possible, give yourself a break from work or school to replenish.
This might entail booking a trip, attending a retreat, giving yourself time to do something you love or simply taking the day off to unwind.
Adjust in little breaks to break the monotony of a task.
This will also help your creativity and help to problem solve faster.
2. Reach out for help
Having someone you can confide in and lean on for emotional support might be beneficial.
It helps us to gain different perspectives, or simply analyse our own thought patterns.
Talking about what is causing you trouble can help with rationalising and looking at the situation objectively.
3. Set your boundaries
Draw clear boundaries separating time at work and leisure time.
Make plans to do things you like outside of work and avoid working extra when not necessary.
Setting boundaries is a way to indicate to others as well as yourself of how many resources, mental and physical, you can spend on a task without depleting or taking away resources reserved for other activities.
4. Self-care is essential
Employ self-care by engaging in activities that enhance your emotional and physical well-being, such as yoga, meditation, or some physical activity like playing a sport you like outdoors.
Be sure you get adequate rest, maintain a nutritious diet, and drink enough of water.
5. Prioritise your work
Organise your tasks in a hierarchy.
Choose the most vital tasks and give them the highest position or priority.
This way you'll be able to narrow your attention to what matters the most and feel less overwhelmed as a result.
This will also help prevent you from getting tangled up in unnecessary work and save precious time.
6. Utilise stress management
Recognise the main triggers of stress in your life and adopt stress-reduction strategies accordingly.
Such as progressive muscle relaxation, mindfulness meditation, or deep breathing.
It is important to note that not all management techniques work for everyone, so it's important to take turns to explore what method suits you the most.
7. Consider change when necessary
Consider making a change, such as transferring professions or changing your degree, if burnout is brought on by burdensome work or academic environment.
Note that burnout doesn't always equate to a need to change entirely, sometimes a change is required in just the structure or the way you are dealing with your work.
A total switch is required when you find yourself stuck in something which no longer appeals to you in any form.
Keep in mind that recovering from burnout is a process which requires, patience and kindness towards yourself. It is possible to recover from burnout and achieve a feeling of balance and well-being in your life with the appropriate tools and assistance.
…
---
Have you checked out yesterday's blog yet?
---
(Disclaimer: The opinions expressed in the article mentioned above are those of the author(s). They do not purport to reflect the opinions or views of ICS Career GPS or its staff.)
Like this post? For more such helpful articles, click on the button below and subscribe FREE to our blog.
---
Download our mobile app, ICS Career GPS, a one-stop career guidance platform.