Career Trends: December 16, 2022
Curated by the Knowledge Team of ICS Career GPS
---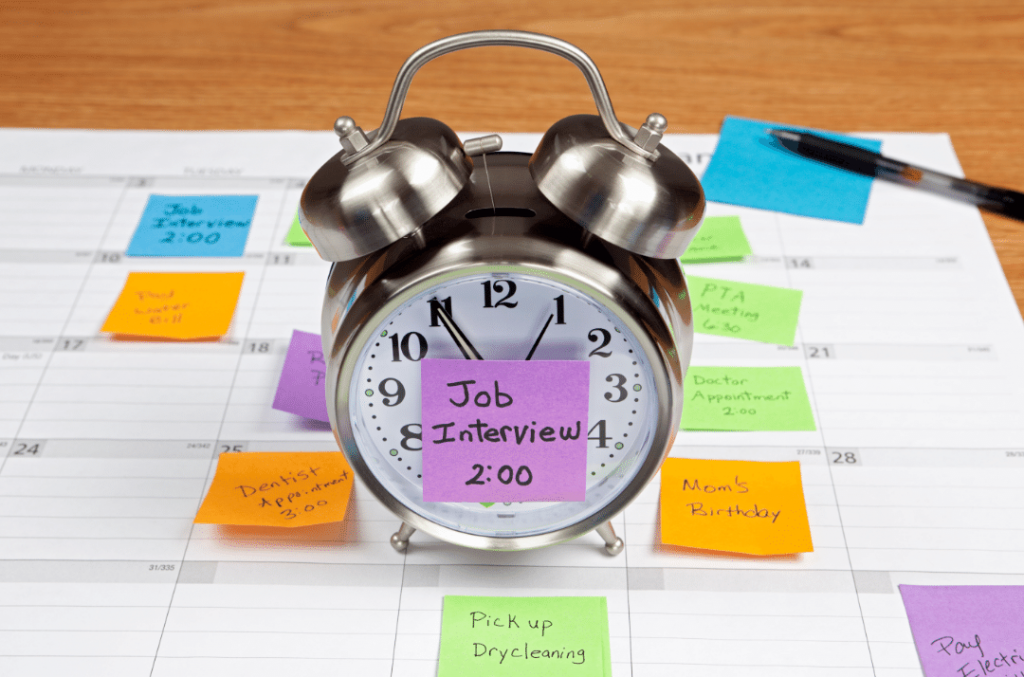 ---
Content Credit:
---
"So, why do you want to work here?" Whenever you participate in an interview, you'll be asked many questions. Some are predictable, while others may take you by surprise. You can expect some about your background, experience, education, and skills, and you'll likely be prepared to answer these.
In fact, you may not need to prepare as much for these types of questions because you know your background and experience.
However, when it comes to open-ended questions about your motives and desires, it may be more difficult for you.
Why do you want to work here?
One of the questions you will likely be asked is, "Why do you want to work here?" You'll want to be prepared for this question with a well-thought-out answer. With the right response to the question, you'll impress the interviewer and potentially clinch the job.
If you're not prepared for this question, you may end up stumbling with your answer or saying something vague.
Take time to understand what the interviewer wants to know and how to be thoroughly prepared.
What does the interviewer want to know?
The interviewer is looking for a couple of things when they ask, "Why do you want to work here?" These are:
How prepared are you?
You'll have to do some homework to answer this question to the interviewer's satisfaction.
You'll need to understand the company's mission, goals, and culture to gain insight into what they're all about.
You can craft your answer to fit the company and show that you did your research.
Are you really interested in our company?
The person interviewing you will also want to know that you are serious about working for the company.
They'll be able to understand more about your intentions and motives by hearing your answer.
Candidates who give thoughtful and substantive responses will catch the interviewer's attention more than someone who doesn't have much of an answer.
How to prepare for the question
As implied above, you'll need to learn about the company to answer the question.
Research the history and mission of the business.
Find out what the business is passionate about, too.
Next, assess your own strengths, weaknesses, likes, and dislikes.
Determine how your overall work style is a good fit for the company culture and the job position.
Check to ensure that the company goals align with your goals so that you know you're a good fit.
Example answers:
When answering the question about why you want to work for the company, be sure to reply confidently and excitedly. This helps the interviewer feel a sense of confidence about you as well. Some examples of good answers are as follows:
Example 1
This company is known nationwide for its electronic products. I have a passion for electronics and a strong background in marketing electronic products. So, I am interested in the potential this position presents.
Why it works: This answer shows the interviewer that you have done your homework to find out about the company. It also highlights the fact that you have the background and experience to be successful in the position, which makes you a good fit for the company.
Example 2
You are recognised as a leader in the banking and financial industry, and I admire your business model. I also noticed that your services receive extremely positive feedback on your Facebook, Instagram, and Twitter accounts. I also am a user of your services, which makes me even more eager to be a part of your company. I feel that my passion for it would shine through.
Why it works: This shows that you have done more than the typical amount of research on the company. You've delved into the business's social media accounts and read reviews. Additionally, you've researched and compared the industry to discover they are leaders, and you use their services, too. The interviewer will be very impressed with this type of answer.
Example 3
Your company has a far-reaching reputation. I have a colleague who used to work for your company and has nothing but praise for how management works with the employees. I've heard that the company is quick to put employees in leadership roles, allows them independence on the job, and encourages bringing ideas to management. I think I would flourish in an environment like this.
Why it works: The interviewer will be flattered that the current staff is praising the company and that you went directly to the source for information. They will also appreciate your drive and innovation.
Example 4
I've heard a lot about your business in the community. I know that the company has been instrumental in volunteering in the community and providing service to its members. I would love the opportunity to use my 12 years of community experience to work alongside you. I have a passion for the same things as the company.
Why it works: Interviewers will be impressed with candidates who have the same passions and goals as the business. They want to know that a job candidate will be genuinely involved with the company's mission. This answer indicates that you would leverage your past experience to help the business with its current mission, which is helpful to them.
Example 5
In researching your company, I found out that you are trying to do more work in the international market. I have extensive experience in global marketing and sales. For the last eight years, I've made many global connections. I am looking forward to assisting the company in accomplishing its goals.
Why it works: This indicates that you've researched the company's future plans. You also show them how your skills connect with their goals.
Now you have a better understanding of how to answer the question, "Why do you want to work here," you can prepare yourself accordingly. Do your research before the interview, then go in and let your knowledge and your skills shine.
…
---
Have you checked out yesterday's blog yet?
---
(Disclaimer: The opinions expressed in the article mentioned above are those of the author(s). They do not purport to reflect the opinions or views of ICS Career GPS or its staff.)
Like this post? For more such helpful articles, click on the button below and subscribe FREE to our blog.
---
Download our mobile app, ICS Career GPS, a one-stop career guidance platform.