Career Trends: October 1, 2022
Curated by the Knowledge Team of ICS Career GPS
---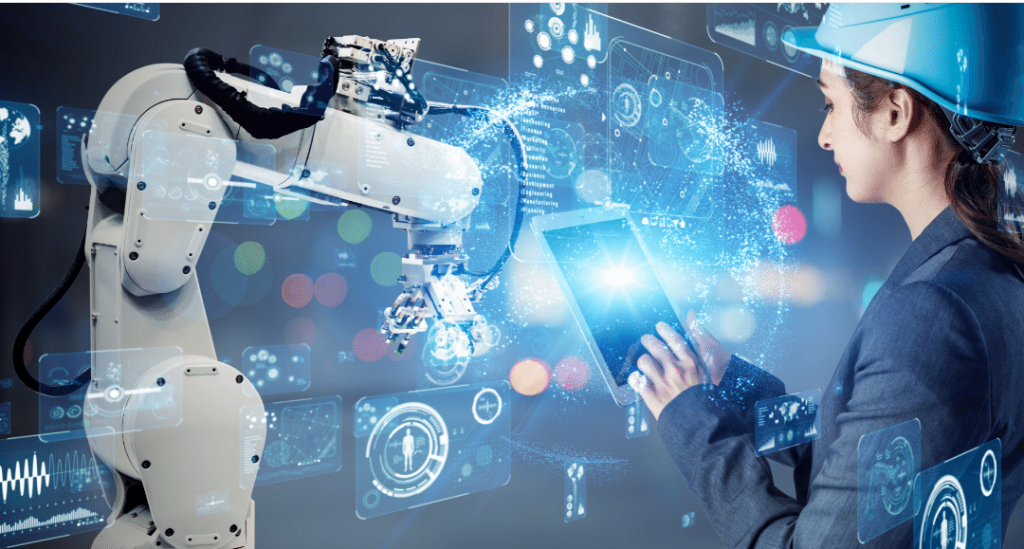 ---
Content Credit:
---
The world is changing due to automation and robotics. What effect will they have in 2022? Many sectors have seen a rise in interest and demand for technical solutions in recent years. Thousands of companies are looking for methods to employ robotics and automation to better their business model, whether it's because of the Covid-19 pandemic, labour shortages, or supply chain issues.
Everything from how people move to how their favourite things are made is affected by automation and robotics. People desire new products, venues, and services, and this technology will make it easier for many enterprises to adapt and satisfy demand.
In the coming year, these industries will witness some of the most cutting-edge applications:
1. Construction
Construction will be one of the most popular applications for automation and robotics in 2022.
Despite being among the least digitised businesses in the past, this industry has been adopting more modern technology in recent years.
This is due to the requirement to fill gaps created by persistent labour scarcity while also enhancing efficiency and addressing rising project demand.
Automated rebar stringing, painting, site surveying, laying bricks, and even driverless resources hauling are all common applications for automation and robots in construction.
2. Shipping and Packaging
E-commerce revenues peaked in 2020 and have been steadily increasing since then.
Businesses that wish to stay up with demand will have to automate their shipping and packing processes even further.
Some organisations, most notably, Amazon, have already embraced these technologies to the point that they are driving growth across the spectrum.
Automatic guided vehicles, which automatically take things from shelves and convey them throughout a warehouse or fulfilment centre, are prominent robotics technologies.
3. Transportation
In 2022, self-driving semi-trucks may carry packages and supplies across the country
For decades, the transportation sector has been eyeing automation, but making self-driving automobiles a reality has been difficult.
This is down to the sheer complexity of roadways as well as the time required to properly train an AI car.
Several businesses have been road-testing their self-driving cars over the last year or so, and next-generation automated vehicles are expected to join the roads soon.
4. Food and Grocery
Automation and robotics are being used more in the restaurant work and grocery areas than some might imagine.
Businesses have been embracing technology to come up with innovative methods to improve consumer experiences and even build new business models.
Furthermore, since the COVID-19 outbreak, which prompted more people to dine at home instead of in restaurants, autonomous online food robots have grown in popularity.
5. Manufacturing
Automation and robotics are well-suited to manufacturing.
Robotic process automation (RPA) has been steadily increasing in popularity over the last few years, and it is expected to skyrocket in popularity.
Because the production process is often continuous and large-scale, automated production is the ideal technique to produce more products in less time and with higher quality.
Because of the present supply chain issue, manufacturers will need all the aid they can get to boost production and deal with slow supplier deliveries.
The key to achieving this is robotic production lines, autonomous quality assurance, and collaborative robotics.
6. Health Care
The healthcare business has had a difficult few years, but automation and robotics may help reduce some of the stress.
Robots are now making a significant impact.
During the COVID-19 epidemic, autonomous UVD cleaning robots became popular for keeping workplaces clean.
These robots are now being used in school systems and other non-healthcare environments.
Robotic surgeons are another breakthrough, which are enhancing the safety and negative effects of surgery.
Robots are even being used in senior care to assist fill staffing issues while also providing socialising for the elderly.
…
---
Have you checked out yesterday's blog yet?
Virtual interviews: Ways to make a great impression
---
(Disclaimer: The opinions expressed in the article mentioned above are those of the author(s). They do not purport to reflect the opinions or views of ICS Career GPS or its staff.)
Like this post? For more such helpful articles, click on the button below and subscribe FREE to our blog.
---
Download our mobile app, ICS Career GPS, a one-stop career guidance platform.