Education & Career Trends: May 15, 2023
Curated by the Knowledge Team of ICS Career GPS
---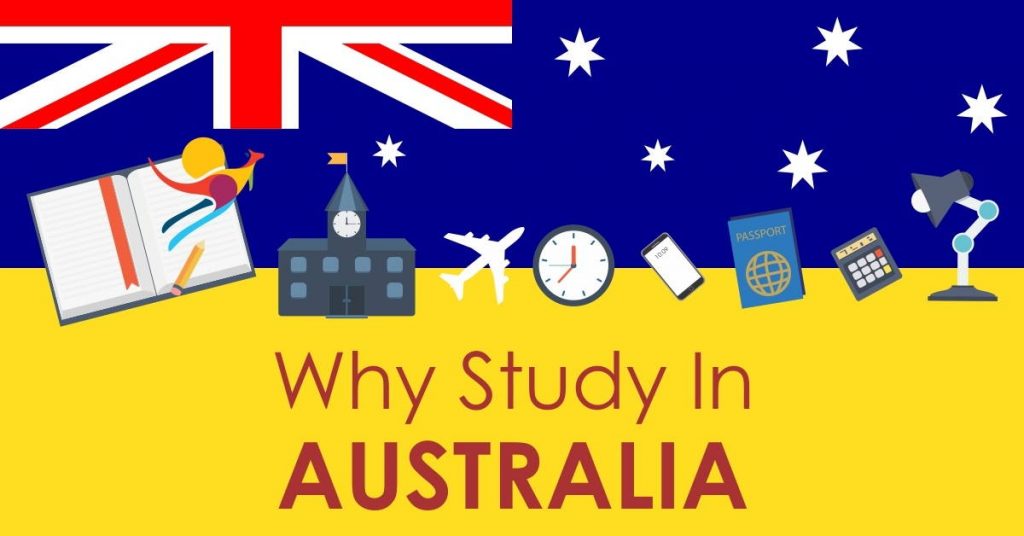 ---
Excerpts are taken from an article published on studyaustralia.gov.au
---
Australia has a strong and consistent reputation for education across the world. They have one of the world's highest percentages of higher education qualified population. The country also continues to record high literacy and education rates. Australia offers a world-class education system, offering high-quality education for fair tuition fees.
There are 37 government-funded universities located in Australia and 2 private universities. You will also find a number of other specialist higher education institutions. There are 24 Australian institutions in the 2023 QS World University Rankings top 500, 7 of which are in the top 100.
Australia encourages independent thought, creativity, and innovation throughout all of its universities. As an international student in Australia, you can look forward to experiencing life, growing, and gaining knowledge in a dynamic nation filled with opportunities. International students who complete their degrees successfully have a competitive edge in the current global employment market.
What are the intakes offered in Australia?
Choosing the intake that is right for you might be a little confusing. When making a choice, take into account elements such as the program's accessibility, your academic performance, entrance exam results, acceptance rates, employment prospects, and degree of programme preparedness.
| Intakes in Australia | Timelines |
| --- | --- |
| Semester1/ T1 | Late February/early March to late May/early June |
| Semester 2 / T2 | Late July/early August through to November |
| Semester 3 / T3 | Late October / early November through to February |
Indian students often prefer the July intake. However, the February intake, which is the first intake in Australia, is just as beneficial for specific programmes.
When final results are awaited, Australian institutions permit conditional acceptance. This provision can be useful to you because Indian Colleges and Universities often announce their results around May or June. This enables you to begin the visa application process without having to wait.
Top Universities in Australia
You must take into account the world university rankings when considering which university to apply to. This enables you to compare Universities and comprehend their rankings as well as how your target College or University performs on a worldwide scale. For the same, the QS world university rankings are an ideal place to start.
| S.No. | Institution | QS Ranking 2023 (Globally) | QS Ranking 2022 (Globally) |
| --- | --- | --- | --- |
| 1 | The Australian National University | 30 | =27 |
| 2 | The University of Melbourne | 33 | 37 |
| 3 | The University of Sydney | 41 | 38 |
| 4 | The University of New South Wales | 45 | 43 |
| 5 | The University of Queensland | 50 | 47 |
| 6 | Monash University | 57 | 58 |
| 7 | The University of Western Australia | 90 | 93 |
| 8 | The University of Adelaide | 109 | 108 |
| 9 | University of Technology, Sydney | 137 | 133 |
| 10 | University of Wollongong | 185 | 193 |
Why Study in Australia?
There are numerous other reasons why international students should study in Australia. There are various additional benefits to studying in Australia for overseas students. Given that there are more than 100,000 scholarships available to finance education, one of Australia's most appealing features is how cost-effective education is there.
1. Discover how to be an innovative, agile thinker
Australian universities, colleges and schools are committed to equipping you with practical skills and knowledge to help you succeed in your chosen industry.
As global demand booms for entrepreneurial and innovative thinkers, Australian education providers have re-engineered their approaches to teaching and learning to inspire thought-leading creativity among students in every discipline.
Australian universities, colleges and schools will teach you the practical skills and theoretical knowledge to help you succeed in a fast-changing world and remain agile in uncertain times.
2. Study at globally ranked institutions
Australia is setting international standards for excellence in education.
The Australian education sector comprises world-leading education institutions, premium training facilities, and outstanding lecturers and student support services.
3. Gain work experience while you study
Many Australian degrees and vocational courses include work experience programs and internships so you can gain hands-on industry experience and grow your professional network while you study. Once you complete your degree, you may also be eligible to stay and work in Australia.
While studying, you can work up to 20 hours per week during the semester and full-time during the semester break. This can be a great way to find study-related work or simply pay for your lifestyle in Australia.
4. Access extensive student support services
Australian institutions offer a huge range of student support services to help you settle into your new life in Australia. Education providers must comply with strict quality control and government accreditation measures so you can be assured you will receive only the best service. In several cities and towns, there are dedicated international student support centres, each offering practical advice and support on issues like legal rights, job skills and opportunities to meet and socialise with other local and international students.
Study in Australia Highlights
| | |
| --- | --- |
| Total Universities | 43 |
| Universities Ranking in Top 100 Globally | 08 (2023) |
| Education Levels | Primary, Secondary & Tertiary |
| Tertiary Education Regulator | Australian Qualifications Framework (AQF) |
| ELP Test Scores Required | TOEFL / IELTS / PTE / Duolingo |
| Standardised Test Scores Accepted | UG: SAT PG: GRE / GMAT |
| Undergraduate Admission Eligibility | ATAR (12th scores) + Entrance Test scores + ELP scores |
| Postgraduate (Taught & Research) Admission Eligibility | Bachelor's degree + Entrance Test scores + ELP scores |
| Australian Qualifications Recognised | In over 140+ countries globally |
| Australia University Acceptance Rate | Moderate to highly selective (90%) |
Admission Requirements to Study in Australia
The admission requirements for international students aiming to apply to Australian universities vary based on their level of course. Commonly both sets of students will have to submit the following documents:
Transcripts
Statement of purpose (SOP).
Letters of recommendation (LOR)
Essays
Resume
Standardised test scores
English language proficiency test scores like TOEFL / IELTS / PTE
Undergraduate Admission Requirements:
If the applicant chooses to apply for undergraduate courses then he/she will have to submit SAT or MCAT / NEET UG scores along with either score and other requisites. They must fulfil the basic admission requirements equivalent to ATAR scores or class 12th scores, depending upon the course of choice.
Postgraduate Admission Requirements:
Whereas, for admission to master's courses in Australia, international students will be required to submit GRE / GMAT scores or LSAT in case of Law courses. Besides these, applicants might have to appear for an interview and may have to submit additional documents or portfolios.
…
---
Have you checked out yesterday's blog yet?
---
(Disclaimer: The opinions expressed in the article mentioned above are those of the author(s). They do not purport to reflect the opinions or views of ICS Career GPS or its staff.)
Like this post? For more such helpful articles, click on the button below and subscribe FREE to our blog.
---
Download our mobile app, ICS Career GPS, a one-stop career guidance platform.