Career Trends: May 19, 2022
Curated by the Knowledge Team of ICS Career GPS
---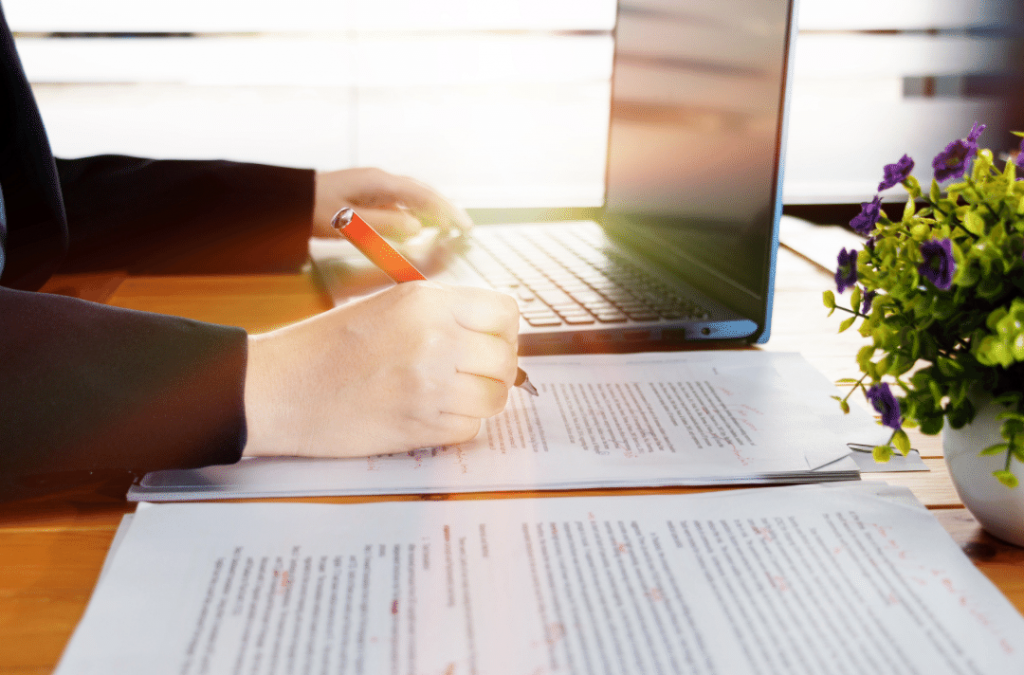 ---
Content Credit:
---
Even the most ardent student of English literature sometimes feels bored with the sound of hallowed lines from the classics. But the Shakespeares and the Miltons of old were pretty sassy in their own days — you, too, can follow in their footsteps and find the brave new world outside that's offering new-age career solutions for English degree holders.
Why an English literature degree is valuable?
English is the world's most widely used language. A degree in this language naturally makes you a candidate who can connect with professionals from all over the globe.
Most English literature students develop a set of critical, analytical and communication skills, including the ability to spot the slightest discrepancy in any plan. Employers prize these skills.
Here are some top careers for English literature students:
Publishing
As an English literature student, you can work in this domain in a variety of roles ranging from editors to marketing professionals.
You can work as a commissioning editor who searches for new talents.
You can also work as a content editor who edits voluminous manuscripts.
Working as a sales representative will require you to place books in distribution channels. You can also become a marketing professional or literary agent.
To perform well in all these roles, all you need is a good grasp of the language and promotional skills.
Proofreading
It involves producing an error-free copy fit for publication or submission.
As a proofreader, your job is to focus on removing surface errors like misspellings and mistakes in grammar and punctuation.
If you're well-versed in the English language and know your way around articles and prepositions, you can easily apply for both freelance and full-time roles that are available online.
Editing
As a professional editor, you need to finetune an article by improving grammar and style.
The editor works on an article before the proofreader adds any last-minute spelling and grammatical touches.
If you already have a degree in English literature, it'll be easier for you to check the clarity, cohesiveness, continuity and content.
Subtitle and Script writing
The entertainment industry has reached soaring heights with the introduction of the OTT platforms.
Original scripts and subtitles in English for foreign movies are the need of the hour.
You can become a scriptwriter or become an integral member of the subtitles unit with your knowledge of the language.
Content Creation for Social Media
The social media revolution has opened opportunities for anyone who is proficient in the English language.
You need to produce good content and the aptitude to spot new trends.
You can simply use your language skills to make your own content —if it goes viral, you would be able to start earning through social media.
Advertising
An advertisement agency has a lot of roles for English literature graduates ranging from copywriter to creative director.
As a copywriter you can write ad copies, taglines and content of campaigns, while the content producer brainstorms to bring out the best campaigns.
If you have the spark of inspiration, you can also become a creative director.
Your ability to play with words becomes a huge asset in this industry.
What's more encouraging is that most ad agencies offer internships.
Public Relations
Other than public relations (PR) agencies, PR officers are also hired in corporate firms or even educational institutions.
Their primary work is to liaison between the media and the organisation.
This needs a basic fluency in the English language and also the ability to quickly write press releases.
Corporate Communication
Most companies have a separate department for corporate communication.
This department not only liaisons with the PR department but also helps circulate the achievements of the company and its employees internally and within group companies.
The ability to write and communicate in the English language is one of the basic requirements for any role in this department.
Transcription
A transcriber listens to recordings and types it out in English.
Transcribers are majorly hired in medical, legal, business, and academic fields.
All you need to have is a good knowledge of English and fast typing skills to be able to meet client deadlines.
Translation and Interpretation
If you've excellent command over the English language, you can apply to several embassies and consulates for the role of a translator and interpreter.
Most places would test your language skills before moving forward.
It is best to brush up on your vocabulary and listen to various accents for quick translation.
Training
You can become a trainer in public speaking, debate, interview skills and group discussions.
Corporates often hire for the post of English language teacher to train their employees in basic English as they need to communicate with foreign clients on a daily basis.
Content writing
Content writing has become an essential feature of marketing.
If you can articulate your thoughts concisely in the English language, this is one of the hottest markets for young students.
Almost all companies and agencies need content writers and you can check for suitable jobs on platforms like Linkedin and apply accordingly.
…
---
Have you checked out yesterday's blog yet?
---
(Disclaimer: The opinions expressed in the article mentioned above are those of the author(s). They do not purport to reflect the opinions or views of ICS Career GPS or its staff.)
Like this post? For more such helpful articles, click on the button below and subscribe FREE to our blog.
---
---
---
Download our mobile app, ICS Career GPS, a one-stop career guidance platform.