Career Trends: December 3, 2022
Curated by the Knowledge Team of ICS Career GPS
---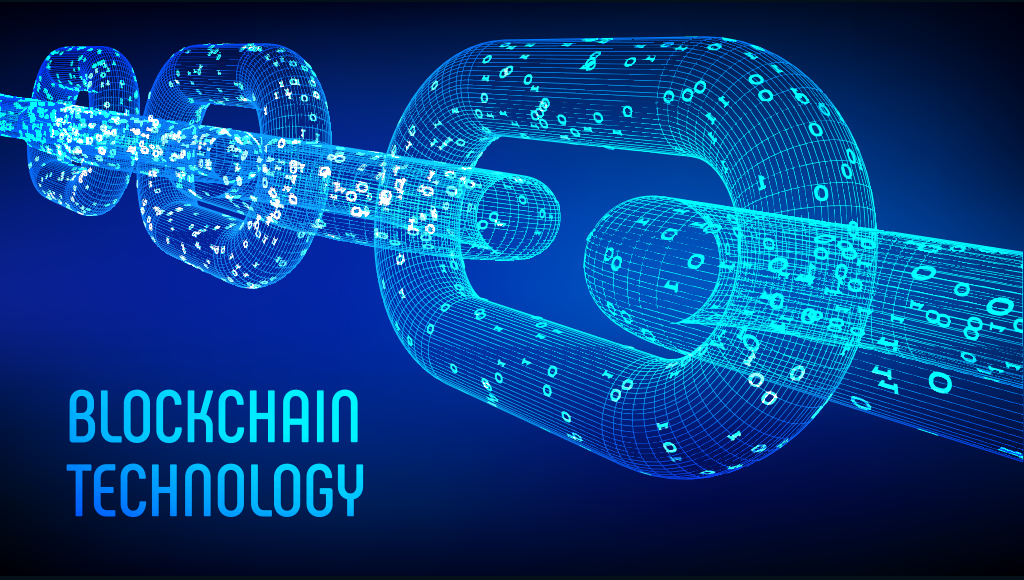 ---
Content Credit:
---
Blockchain is an evolving field with many career opportunities, each involving different jobs with varying technical requirements. And the best part is, there are also a few job opportunities in the industry that do not require you to be an expert in blockchain technology.
Thus, you can find careers that match your level of technical knowledge in blockchain technology.
1. Blockchain Fullstack Developer
A blockchain full-stack developer is responsible for building the entire infrastructure and protocols of the blockchain platform.
However, the role also involves developing the front-end design according to the client's specifications and the back-end design according to blockchain protocols.
Furthermore, blockchain full-stack developers design smart contracts with which the platform operates.
Blockchain full-stack developers must possess strong programming skills, amidst other technical skills, to execute projects effectively.
2. Blockchain Solution Architect
Blockchain solution architects are involved in planning, designing, and developing decentralised platform architecture frameworks.
In other words, the responsibilities of blockchain architects include developing security and storage architectures for a blockchain platform.
Blockchain architects work hand-in-hand with blockchain developers and software engineers, ensuring that they follow best practices and designs when developing blockchain architecture frameworks.
Blockchain architects are among the top players in the industry; thus, they are highly compensated.
3. Blockchain Analyst
Blockchain technology stores large sums of data, which is constantly monitored to prevent data manipulation and theft.
Hence, the job of blockchain analysts is to examine the data and determine how effective the blockchain system is, discover and address areas that need improvement, and proffer strategies for the optimal performance of the blockchain platform.
4. Blockchain Project Manager
In the blockchain development cycle, a blockchain project manager oversees the entire process, from planning to execution and launch of the project.
To thrive in the role, project managers must possess an arsenal of technical, hard, and soft skills.
In addition, a blockchain project manager serves as the link between the project developers and the clients, ensuring that both sides are updated on the project scope, and the developers meet the standard for the project.
5. Legal Consultant
Blockchain technology is a strictly regulated industry; as such, the importance of working in line with the legal frameworks guiding the industry cannot be overemphasised.
Thus, blockchain legal consultants ensure that a blockchain project satisfies every legal requirement and industry policy before it is commenced and launched.
Furthermore, a blockchain legal consultant proffers advice on creating and structuring cryptocurrency offerings based on a country's blockchain laws and regulations.
Also, companies who wish to deploy blockchain-based solutions consult a blockchain legal officer to find the best blockchain technology solution to incorporate into their business.
6. Community Manager
A crypto community manager is responsible for building and managing an audience of people interested in a blockchain project on the company's digital platforms.
In other words, a crypto community manager helps a blockchain company to keep in touch with its investors, vendors, and members using various digital platforms.
Therefore, blockchain community managers create content to keep their audience engaged and informed about the company's objectives, monitor community engagement, and collect feedback.
Also, they utilise this community to market the crypto offerings of the company.
7. Blockchain Software Engineer
The job of a blockchain software engineer is to build functional decentralised platforms or applications (also known as dApps) and web versions for blockchain platforms.
Blockchain software engineers build decentralised platforms by developing three-dimensional designs and models similar to those used in developing video games.
To be a successful blockchain software engineer, you must command an arsenal of technical skills, like programming and computer networking.
Moreover, blockchain software engineers are well compensated.
…
---
Have you checked out yesterday's blog yet?
---
(Disclaimer: The opinions expressed in the article mentioned above are those of the author(s). They do not purport to reflect the opinions or views of ICS Career GPS or its staff.)
Like this post? For more such helpful articles, click on the button below and subscribe FREE to our blog.
---
Download our mobile app, ICS Career GPS, a one-stop career guidance platform.