Edition: July 14th, 2021
Curated by the Knowledge Team of ICS Career GPS
---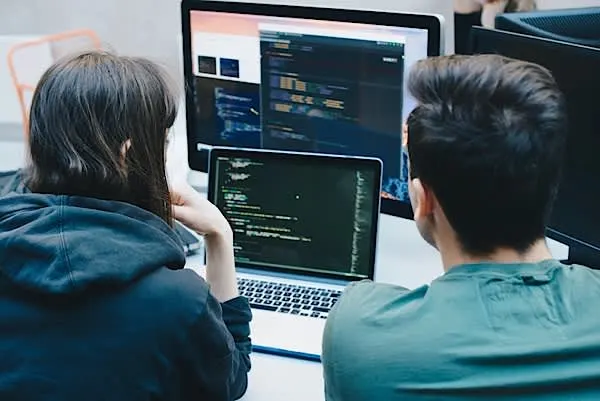 Excerpts from article by Saritha Rai, published in Bloomberg
Excerpts from article by Prabhjote Gill, published in Business Insider
India's Software-as-a-Service (SaaS) industry could reach $1 trillion in value and create nearly half a million new jobs by 2030 as businesses around the world accelerate digitisation and automation, according to a new study by SaaSBoomi (a community of industry founders and builders), consultancy McKinsey & Co and the country's software industry trade group, Nasscom.
There are more than a thousand funded startups and 10 unicorns in the country's SaaS sector, generating as much as $3 billion in annual subscription revenues.
The industry, which currently employs 40,000 workers, could generate annual revenues of as much as $70 billion by 2030 and win as much as 6% of the global market, which is forecast to be worth $1.3 trillion by 2030.
Nearly four decades after the rise of India's IT services industry, technology entrepreneurs have created thousands of startups that offer niche software solutions, ranging from billing to customer support, as a subscription service via the cloud.
The SaaS Industry is growing at an 8% annual rate, twice the pace of the overall IT market. COVID-19 has created a further push toward SaaS, with six Indian SaaS unicorns created during the pandemic.
SaaS-y salaries are 30% more than traditional IT services
India's SaaS market is still young, but that's where the real money is, if you're an engineer.
The demand is overflowing, especially after the COVID-19 pandemic's 'digital transformation' wave.
COVID-related trail winds have led to a massive leverage using technology and that, in turn, is leading firms to look at incrementing their teams with high quality engineers.
Recruitment firm TeamLease told Business Insider that salaries in SaaS firms are at least 30% higher than traditional IT services, if not more.
"The potential for growth is better as a SaaS firm because product development on this platform is more robust and exposure to technology is higher. Whereas in traditional IT service companies, they tend to stick to one project for longer durations"

Siva Prasad Nanduri, the vice president and business head of IT Staffing at TeamLease Digital.
Organisations looking to hire talent with bundled skill set
What were once considered to be niche skills before the pandemic are now mainstream, especially as lockdown forced businesses to shut down their physical stores.
Organisations are looking to hire talent with bundled skill sets, rather than just one skill, driving up the salary expectations and offers in the market, said Vijay Sivaram, the chief executive officer (CEO) of Quess IT Staffing.
Having at least two years of experience is all you needs to capitalise on your skillset. It doesn't matter which sector you were in, or what brand you were working on, your knowledge is what companies are looking for when hiring.
Just having the right set of skills is not enough. A potential employee must also know how to use those skills to get the job done.
"If you get a reasonable 2-3 years of experience, salaries have virtually doubled in the last one year. The demand is coming from traditional companies, from startups, from IT, and from global companies."

Haresh Chawla, a partner at True North
Startups are pulling talent away from the bigwig MNCs
It's not that traditional IT companies aren't hiring for the same skills. They're even giving out pay hikes to junior employees to keep them around for longer. But startups and small businesses are willing to offer more money.
Startups are looking for young employees who aren't working for money, but from the heart.
There over 1000 SaaS companies in India. More than 150 have annual recurring revenue of more than $1 million.
These companies are a hotbed for engineering talent. They have a healthy customer retention rate, which means they willing to shell out the big bucks because they know they will see higher revenue per employee as the business grows.
"More than the skills, it's the mindset that differentiates engineers who ship great products. The ability to solve a problem for a customer and then do it at scale is what excites most SaaS engineers."

Praval Singh, the vice president of marketing at Zoho Corp
Every other company wants to build a mobile app so that they can reach customers on their smartphones.
Cloud is the new mantra, and cybersecurity concerns are on the rise.
And firms are on the hunt to secure the right talent, which also means paying out big bucks to keep others from poaching talent away.
…
---
(Disclaimer: The opinions expressed in the article mentioned above are those of the author(s). They do not purport to reflect the opinions or views of ICS Career GPS or its staff.)
Like this post? For more such helpful articles, click on the button below and subscribe FREE to our blog.
---
---
---
Download our mobile app, ICS Career GPS, a one-stop career guidance platform.