Edition: October 3rd, 2021
Curated by the Knowledge Team of ICS Career GPS
---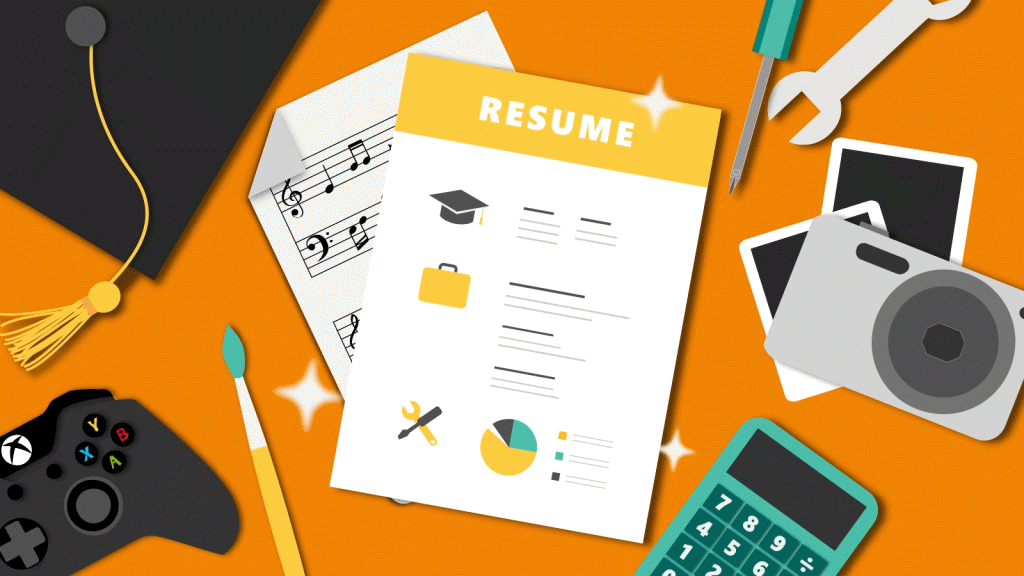 Excerpts from article by Sahil Kumar, published on LinkedIn
A lot of freshers are troubled, today, as they're unable to get jobs due to lack of relevant experience. Whether you are a fresher or a professional looking to explore a new career path, feeling that you don't have the required experience to get your dream job can be disheartening.
While it can be demoralising, remember, you're not alone. Many other graduates will be and have been in the same place, having spent their college years focusing on studies.
There are many ways to enhance your resume, gain the skills that potential employers are looking for, and bag that initial opportunity you're dreaming of.
If you tackle your job search with the right strategy, you can use your abilities and skills to show employers that you are the right fit for the job.
Here are 10 tips to help you create a resume that will catch the attention of recruiters:
1. Have an appropriate subject line
A basic mistake that a lot of people make while mailing resumes to HR officials is having random / non-specific subject lines.
Please understand that HRs gets hundreds of emails a day and having a subject line without the proper details may result in your mail not even being opened!
Make sure your subject lines are descriptive, carry your name and the title you're applying for.
2. Rename your resume file
Make sure your resume is properly renamed.
Imagine your desktop folder with multiple files named as resume.pdf, resume new, updated resume, resume 2021, my resume, etc. How is an HR person supposed to find your resume with such names?
Resume file name recommendation: Your Name – Job Title – Years of Experience.
3. Keep it short and to the point
If you are a fresher, you won't have a lot to write.
Sometimes, people see that their resume is hardly one-page long and start putting irrelevant information in it.
It's alright to make a short one-page resume if it has all the basic information.
4. Showcase your achievements
Put your social URLs in your resume to make it easy for a recruiter to check your skills and projects.
In case of tech graduates, do mention your Github, Behance, Hackerearth, etc., URLs.
5. Highlight your academic record
Your resume must carry your College GPAs, University/College Name, Year of Graduation.
Recruiters usually avoid resumes with no GPA or year of graduation mentioned.
These details give them an idea about how academically strong you are.
6. Include internships and projects
Ensure avoiding one liner details of your past internships/College projects and add a detailed description to help recruiters understand your contribution.
You can also add URLs to make it easier for them to cross-check your work.
7. Showcase your skill-set and software knowledge
Add your top skills, tools/software knowledge.
Ensure that they are related to the job you are applying for.
8. Awards and Accolades
Mention a few of your top achievements/awards from academics, contests, sports, and other activities.
9. Mention contact details properly
Add your contact number, email id and LinkedIn profile link in your resume.
Ensure that if you're changing your number, email id or LinkedIn URL, it is also updated in your resume and job portal profiles.
10. Apply wisely
For the sake of likes/comments people nowadays make fake posts on LinkedIn by using names/pictures of top MNCs.
Avoid commenting "Interested", "Review my profile", etc. on such posts.
Instead, send a connection request/DM to the post author with your job request and resume.
…
---
(Disclaimer: The opinions expressed in the article mentioned above are those of the author(s). They do not purport to reflect the opinions or views of ICS Career GPS or its staff.)
Like this post? For more such helpful articles, click on the button below and subscribe FREE to our blog.
---
(Disclaimer: The opinions expressed in the article mentioned above are those of the author(s). They do not purport to reflect the opinions or views of ICS Career GPS or its staff.)
---
Download our mobile app, ICS Career GPS, a one-stop career guidance platform.