Edition: June 1st, 2021
Curated by the Knowledge Team of ICS Career GPS
---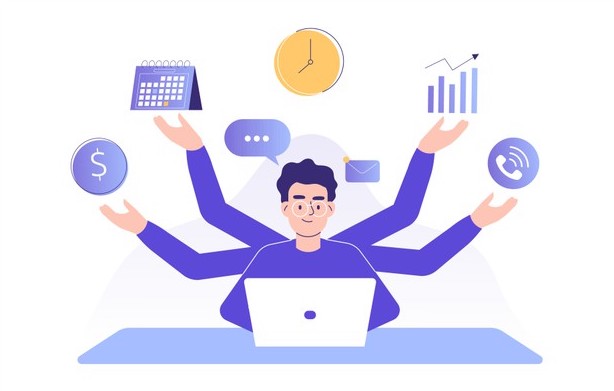 Excerpts from article by Adam Toren, published in entrepreneur.com
Entrepreneurs usually keep a densely packed schedule that fits as much work as possible into their waking hours. There's always something else to be done and more you'd like to achieve.
So, how do you keep your day running efficiently without being overrun by the demands on your time?
There are some tricks that can help you maximise your productivity. Not every day will stick to the routine, but if you commit to practising these steps daily, you'll get better at maintaining that much-needed discipline.
Here are 7 tips for effectively managing your day as an entrepreneur:
1. Start your day the night before
The night before is really when your new day begins. Start by ensuring you know what's on the calendar for the following day.
Go over appointments, calls and any other important deadlines so that you have an awareness of what's on the agenda.
Next, get anything you need in the morning set aside and ready at night. Make sure whatever you need in the morning is as easy as grab and go.
Finally, set yourself up for sleep success. Make sure you turn off all electronics that could beep, buzz or light up during the night and disrupt your sleep.
2. Get yourself moving soon after waking up
Getting out of bed and making your body move gets the blood flowing and the brain synapses connecting again. If you aren't in the habit of moving first thing when you get up, this may feel a little strange at first but, it works.
Fresh air and movement start your body and your brain off on the right foot for the day. You'll have more energy and a clearer head when you're done.
3. Calm your brain with meditation/mindfulness
Meditation or mindfulness practice is an essential workout for your head. It only takes 10 to 20 minutes in the morning to adopt a practice that can really help you effectively manage your day and your life.
Meditation is proven in study after study to help you deal better with stress and improve the fluidity / adaptability of your mind.
4. Get help with staying organised
If you aren't an organised or punctual person, get the help you need to become one. This can be with an organisation app or you could hire someone to assist you with the tasks of time and calendar management.
If you want an efficient day then you need to be organised.
5. Remember to eat
Your body and your brain need fuel. Don't forget that food is an important part of the day's routine. This sounds simple but so many times entrepreneurs run themselves into the ground, skipping meals and forgetting to eat, only to grab the quickest and often unhealthiest thing they can eat on the go.
Don't fall victim to this trap. Snack frequently and remember to eat the right kind of healthy, nourishing food you need to stay energised all day.
6. Batch your time
Time batching is an efficient way to get the uninterrupted productivity time you need. Ensure that there's at least one hour, preferably two, of batched time for you to problem-solve, think, brainstorm or otherwise handle the work you need to do without being disturbed.
It's a highly efficient way to get a lot done in small bursts of productivity.
7. Disconnect from work
Last but not least, when you leave work in the evening, try to disconnect from work. This may be less important when you're still young, but it becomes a crucial lifestyle practice eventually.
Your time outside of work greatly contributes to your time at work, so give your family the focus and attention they need.
---
(Disclaimer: The opinions expressed in the article mentioned above are those of the author(s). They do not purport to reflect the opinions or views of ICS Career GPS or its staff.)
Like this post? For more such helpful articles, click on the button below and subscribe FREE to our blog.
---
---
---
Download our mobile app, ICS Career GPS, a one-stop career guidance platform.