Edition: February 23rd, 2022
Curated by the Knowledge Team of ICS Career GPS
---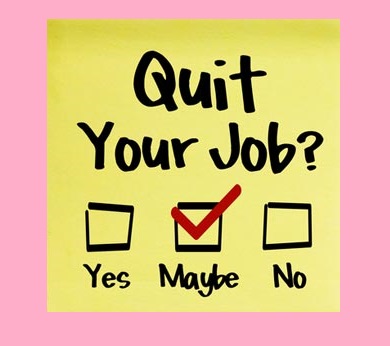 Excerpts from article by Jack Kelly, published on Forbes.com
You may have fallen out of love with your job, but that doesn't necessarily mean that you should resign. Before you take that big step, try and understand what your problems are. You may be unhappy, but it may very well be possible to address your issues through an in-depth discussion with your employers.
Before you join the Great Resignation trend, take a moment to pause and introspect. What if you are able to change the trajectory of your job within the same organisation?
If you're feeling disengaged, here are 7 tips to rejuvenate your current job:
1. Stand up and get noticed.
In today's remote and hybrid work styles, it is easy to fall through the cracks. Being at home, you could become a forgotten second-class citizen.
You have to be your own advocate. No one is going to be your saviour.
Let the right people (your manager, higher-ups in the organisation and key decision makers) know what you've been doing.
Share with them your accomplishments, achievements and how you exceeded expectations.
Don't boast — just provide the facts and data of what you've succeeded with.
2. Go to office for a few days.
You may feel it's better to work from home since you get freedom and autonomy over your day.
You may not want to hear this, but you should go to the office for a few days once in a while.
Here's what you may gain from coming to the office:

Better projects – Your boss will give you better projects because you are there. It's proximity bias. Since you're around, it's easier for the supervisor to ask you for help.
Easier networking – Once in the office, you can more easily network with other people, since there will be less folks around. Inquire if leaders of other divisions have any interesting openings. You may be able to make an internal lateral move.
Improved performance – Executives will notice you around and you'll have the halo effect of being a top performer just because you are within eyesight!
Upskilling opportunities – While you're in the office, ask your supervisor or human resource professional if you can get upskilled on new technologies. Find out if there is a mentorship programme to help you improve on certain skills.
3. Craft your job to fit in your skills and interests.
If you feel that there is a lack of purpose in your career, you can choose to make a change.
This change does not require you to seek out an entirely new role at a different company.
Instead of taking a risk by walking away from your current company, you can simply make a difference by crafting your job to find meaning and purpose.
Job crafting is the process of redefining and reimagining your job design.
You can redefine your role to better suit your needs and desires.
Focus on the aspects of the job that you're great at and love, and discard the tasks that are weighing you down.
Collaborate with your manager to create new responsibilities. Since we're in a hot job market, with four million workers quitting on a regular basis, managers will do what it takes to retain a top employee.
Cast off responsibilities that don't fit your skill set and sap your enthusiasm.
Ask for additional responsibilities that offer intellectual challenges.
4. Reframe how you view your role.
Don't dwell on the mundane everyday tasks.
Think of how you are part of the bigger picture.
Studies show that workers who take pride in their jobs, as they see themselves as part of the overall process, derive internal satisfaction.
If you want to advance, look and play the part. Here are some ways in which you can do so:

When you hop on a video call with the rest of the office, dress up nicer than your peers. You'll stand out and get noticed.
Improve your vocabulary.
Network with people within the company to see if there is anything interesting going on that you can be part of.
Reach out to people at similar companies in roles a little above your own and invite the person for a conversation. Find out if they are doing things differently over there. Take away these lessons and bring them to your company.
5. Build your brand.
Burnish your brand online.
LinkedIn is a great place to write articles, respond to posts, make short videos with the goal of getting noticed and making yourself come across as a leader in your space.
If you do this consistently, you'll be viewed as a smart, knowledgeable, agile person who is always sharing free, helpful and informative guidance.
You can also seek out speaking engagements, even if it's unpaid, to gain wider attention.
Start a podcast or ask to go on other podcasts that are relevant to your space.
Join industry and job-related networking groups, so you can learn new ideas and business concepts that can be applied to your company. These are great free ways to gain the attention of company leadership.
6. Ask for a 'stay interview'.
Ask for a stay interview with human resources.
The stay interview is similar to an "exit interview" conducted by HR when a person tenders their resignation and they want to find out the reasons why they decided to quit.
The difference is that the stay discussion is proactive and meant to find ways to improve the employee's experience within the organisation.
Stay interviews can be quite effective. They promote and foster trust and open communication.
7. Be courageous with your demands.
You have to be bold. Ask your supervisor for a promotion.
Come to the conversation armed with all of the great work you've done.
Bring along letters of support from co-workers and managers at the company who applaud your productivity.
If you don't get the promotion, that's okay. It's just a temporary setback and you can always ask again.
If your manager has a large workload, offer to unburden her by saying you'll oversee some of it.
After a while, they'll see the value you offer and start contemplating that you should officially manage a small team. From there, you keep on growing.
Taking these and related actions will burnish your brand, refuel your passion, make you feel better about work, stand out and get noticed.
Your employers know that it may take them three to six months to find a replacement — if they can find one at all in this tight job market. There are high chances that they will want to retain you.
….
---
Have you checked out yesterday's blog yet?
---
(Disclaimer: The opinions expressed in the article mentioned above are those of the author(s). They do not purport to reflect the opinions or views of ICS Career GPS or its staff.)
Like this post? For more such helpful articles, click on the button below and subscribe FREE to our blog.
---
---
---
Download our mobile app, ICS Career GPS, a one-stop career guidance platform.