Edition: September 18th, 2021
Curated by the Knowledge Team of ICS Career GPS
---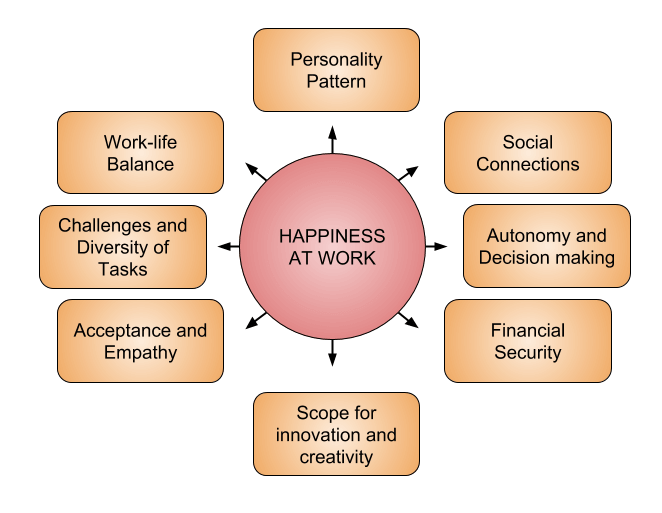 Excerpts from article by Jack Kelly, published on Forbes
It's hard to be happy when there are real concerns over keeping our jobs and what our futures will look like. The pandemic is a constant cold, stark reminder that life is fleeting. We're not invulnerable. This recognition could be both saddening and invigorating.
People could either throw their hands up in despair or take action to improve the quality of their lives.
The nearly two-year ordeal of living with a deadly virus has made many folks rethink their lives, jobs and careers. People from all walks of life have started deeply contemplating their jobs, and wondering if this is all there is to life. It's a collective "Great Realisation" that we can no longer mindlessly fritter away our time, and need to critically evaluate what will make us happy.
A study of work happiness commissioned by Indeed and conducted by Forrester, delved into how we feel about our jobs and careers.
Here are some of the key highlights:
50% of people believe expectations around work happiness have increased over the last five years.
97% of people felt happiness at work is possible.
92% of people said how they feel at work impacts how they feel at home.
Most respondents said they'd leave if they're not being fairly paid (30%), followed by not feeling happy at work most of the time (19%) and not feeling energised in most of their work tasks (18%).
Feeling energised (17%) and a sense of belonging (12%) are the top drivers of what makes people happy at work
We are seeing people take action. The "Great Resignation" movement, in part, is a backlash against bad bosses and companies that make workers feel miserable and unhappy.
Fortunately, the job market is doing well with many job openings. This offers the opportunity for people who desire a change to have the chance to find a new position that provides more happiness, money and career growth.
The study refers to a 2021 Microsoft survey of hybrid work, in which the respondents said "they are considering leaving their employers this year."
Instead of a "Great Resignation," Indeed identifies this movement as a Great Realisation of the innate need for humans to "find happier, more fulfilling work and, in turn, lives".
People prefer working from home
People have fought back against being told to return to an office setting. Major corporations have heard their voices, relented and pushed back their plans to January. By that time, the virus outbreak would be at about the two-year mark. As employees mostly worked at home, a sizeable number of people may elect never to return to the physical office, as they desire to preserve the higher quality of life they've been enjoying.
In the study, 92% of people pointed out that the way "they feel at work impacts how they feel at home."
It makes sense. If you're miserable doing what you do for a living, it will infect all other parts of your life. You'll take it out on family, friends and co-workers.
Since everyone is carrying their own baggage, they don't need nor want to deal with malcontents who only bring them down. Due to their poor attitude, they'll be passed over for promotions and not assigned important career-enhancing tasks. This causes a downward spiral for the disgruntled worker.
"Happier people experience more success, positive reviews, greater creativity, higher incomes and less burnout. Finding ways to be genuinely happy in our work and personal lives is certainly an achievement in and of itself, but it also makes us better at our jobs."

Dr. Sonja Lyubomirsky, psychology professor and happiness specialist.
Key drivers of work happiness
Compensation, job titles, the status of working at a particular company, stock options and growth opportunities are seen as important metrics in a job. They are, but there's more to it, according to the survey.
Here are the key drivers of work happiness:
Belonging: You feel a sense of belonging in your company.
Energy: In most of your work tasks, you feel energised.
Appreciation: There are people at work who appreciate you as a person.
Purpose: Your work has a clear sense of purpose.
Achievement: You are achieving most of your goals at work.
Compensation: You are paid fairly for your work.
Support: There are people at work who give you support and encouragement.
Learning: You often learn something at work.
Inclusion: Your work environment feels inclusive and respectful of all people.
Flexibility: Your work has the time and location flexibility you need.
Trust: You can trust people in my company.
Management: Your manager helps you succeed.
Life will continue to be hard, but you can't give up hope. Start now to see the positive changes.
…
---
(Disclaimer: The opinions expressed in the article mentioned above are those of the author(s). They do not purport to reflect the opinions or views of ICS Career GPS or its staff.)
Like this post? For more such helpful articles, click on the button below and subscribe FREE to our blog.
---
---
---
Download our mobile app, ICS Career GPS, a one-stop career guidance platform.