Edition: March 18, 2022
Curated by the Knowledge Team of ICS Career GPS
---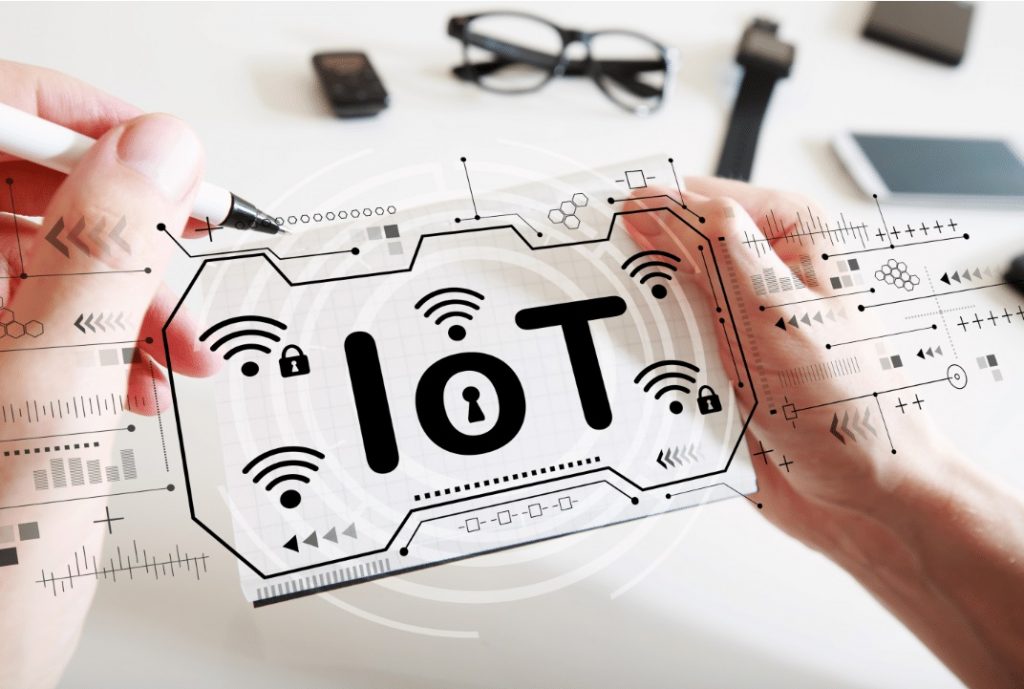 Excerpts from article by Martin Giess, published on Forbes.com
The demand for skilled technical professionals has become significantly higher. Right across the technology employment spectrum, disruptive startups are creating brand-new solutions, and global enterprises are rapidly digitalizing and innovating to stay current.
This demand requires technical talent. At present, 70% of tech companies are facing skills shortages. This creates prospects for both new STEM graduates and established tech professionals.
The Internet of Things (IoT) space is a particularly hot sector when it comes to building a new career path. The size and pace of the global IoT market is continually on the rise.
Technology consultant Gartner predicts that the IT services for the IoT market will become a billion dollar opportunity by 2025.
How can tech specialists get their start in this booming sector?
There is plenty of demand for talented STEM workers in the IoT space. There are vacancies for managers in both the technology and go-to-market functions.
Whether you are a senior engineer working in another sector but interested in a change or a recent STEM graduate who is keen to start their career in IoT, there are certain attributes and mindsets that will set you up for success.
Here are 5 tips to help your prepare for or transition into a career in IoT:
1. Be willing to upskill yourself.
Having a university degree is still a mandatory requirement for many companies.
But a growing number of employers now acknowledge self-taught candidates, or candidates with equivalent professional experience, to be just as effective.
This shift brings a new expectation — for employees to show a willingness and interest in upskilling themselves.
This can be done through relevant certifications, short-term programmes, online courses and other professional development routes.
Even if you have a STEM degree, make sure to also demonstrate a clear commitment to continuous learning and self-improvement.
2. Have a curious and future-oriented outlook.
Technology is constantly in a state of flux.
The IoT sector used to be seen as the next big thing, but now it is a well-established technology landscape.
It is integral to the operations of a significant percentage of modern businesses.
As a rapidly developing industry, be curious about what the future holds for IoT communication — and be ready to back it up if your interviewer asks.
3. Enhance your decision-making ability.
With relevant data in your hand, strive to make decisions quickly.
Candidates who can make well thought-out decisions and are action-oriented are sought-after.
Make clear to potential employers that you understand the importance of moving decisively.
Mistakes can be remedied, but valuable time and competitive edge are lost when we fail to act.
4. Cultivate a business mindset.
All decisions should be made with the customer in mind.
It is easy to dive into projects based on preference and pour resources into product enhancements that the customer has no need for.
Show that you hold the ability to think like a business leader and put the customer's needs first.
Identify and prioritise functionality over decoration.
Use your skills to help customers deliver sustainable and valuable IoT deployments, offering scalability and quick ROI.
5. Develop effective communication skills.
Being able to clearly articulate what you do and how it creates value for customers is a key differentiator in the job market.
Communication skills are of immense importance.
Being able to offer clear and organised status updates, navigate differences of opinion in a professional way, and consult, collaborate, challenge or compliment your colleagues (verbally or in writing) will drive your career forward.
To get a position with the top companies within this space, you will need to make sure you, as a candidate, stand out.
The key is to recognize that the IoT space requires a mix of both technical training and softer skills, including:
The ability to work effectively with your managers and your peers
The ability to work well in customer-facing roles
Try to blend these skills and capabilities, and articulate them clearly to potential employers.
It is a wonderful time to branch out, find new challenges and land the job of your dreams!
…
---
Have you checked out yesterday's blog yet?
---
(Disclaimer: The opinions expressed in the article mentioned above are those of the author(s). They do not purport to reflect the opinions or views of ICS Career GPS or its staff.)
Like this post? For more such helpful articles, click on the button below and subscribe FREE to our blog.
---
---
---
Download our mobile app, ICS Career GPS, a one-stop career guidance platform.