Edition: July 25th, 2021
Curated by the Knowledge Team of ICS Career GPS
---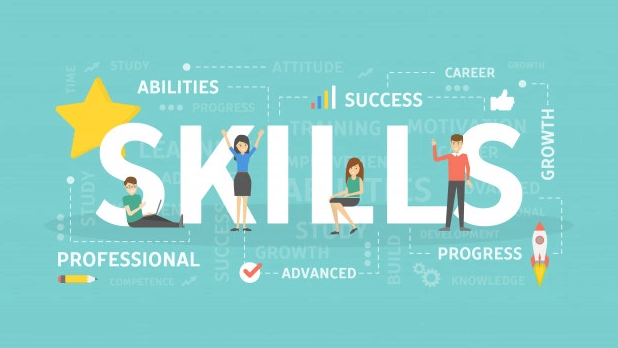 Learning a new skill can be one of the most satisfying things you can do to grow. Learning a new skill is not just a financially smart decision, but it is also good for your mental health.
When you learn new skills, you feel more powerful. New neural connections are formed in your brain when you learn something new. The best way to change your life is to change your mind. And learning new skills is the best way to change your mind, literally.
When the normal routine of life makes your life dull, having entertainment alone is not enough to recharge yourself. Entertainment can be good for a weekend — but if you do not learn anything new for years, you will start hating your work.
To thrive in this day and age, learning has to become a habit and continuous up-gradation of skills is required to stay relevant and competitive. 
Here are 5 ways to learn new skills and stay competitive in today's fast-changing professional world:
1. Sign up for a cohort-based online course
Many online courses, nowadays, are cohort-based. These usually have a community around them.
Being part of a community can impact your learning journey in very subtle ways that are not obvious.
If you are a part of a learning community where you see other students have similar goals such as yours and if you see that they are making progress with their professional journey, you are highly likely to grow along with them.
You will have a positive pressure to achieve results.
2. Go for a mastermind programme
After the completion of the online course, you can think about becoming part of a mastermind community where the learning journey continues beyond the course duration.
A mastermind community is usually led by a mentor, and you will have the best of the best students as part of the community. 
Mastermind community membership helps a lot, as the ideas that you get from the community for your career and business are great.
3. Start blogging about what you've learned
To make sure that you do not forget what you learn, take notes and write about what you have learned in your blog.
Writing organises your thought process and it is one of the best ways to remember. 
If you write in a public blog, you can also build your brand at the same time – and may even start having some subscribers who want to copy your notes.
A lot of digital mentors have built their following because they started taking their notes in public. 
4. Implement your learning
Implementation is very important because when you implement your learnings and get results, you validate your learning.
Validating what you have learned will ensure that the concepts you are trying to learn will go from information to understanding. 
Once you understand something new, you will feel powerful and your perspective will expand.
Once your perspective has expanded to new horizons, you will never be able to get back to your original state of thinking.
Implementing what you have learned gives you a project in hand.
Online course certificates usually prove that the student knows something, but not that they can do something.
When you do a project, the project proves that you can do something.
5. Become a digital mentor and teach
Start teaching what you have learned to your followers.
If you are already blogging and vlogging about what you know, you will have an audience.
Create a smaller mastermind group where you are the mentor and help your students. This will mostly happen online.
Teaching is one of the best ways to learn, because it forces you to simplify the concepts you already have in your mind.
…
---
(Disclaimer: The opinions expressed in the article mentioned above are those of the author(s). They do not purport to reflect the opinions or views of ICS Career GPS or its staff.)
Like this post? For more such helpful articles, click on the button below and subscribe FREE to our blog.
---
---
---
Download our mobile app, ICS Career GPS, a one-stop career guidance platform.