Edition: May 29th, 2021
Curated by the Knowledge Team of ICS Career GPS
---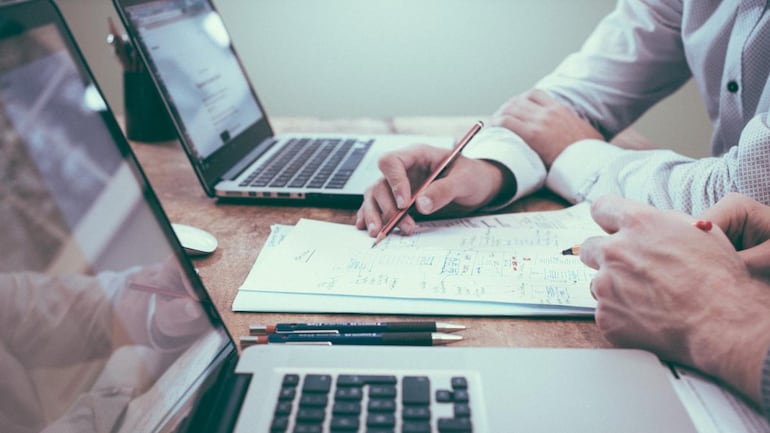 Excerpts from article by Sanghamitra Buddhapriya, published in India Today
A recent survey conducted by NASSCOM concluded that more than 50% of Indian professionals will have to upskill themselves to match the changing dynamics of the industry.
The major areas of progress include technical skills such as Big Data Analytics (BDA) and Artificial Intelligence (AI), along with qualitative skills such as problem assessment, negotiations and business communications.
Professionals, who demonstrate proven expertise in emerging technologies, while keeping up with the rapid evolutions in the field, are in growing demand. In such an environment, organisations are motivating their employees to re-skill themselves constantly so that their existing knowledge base does not become redundant.
What is an executive education programme?
Top management schools in India and abroad have recognised the gaps in the demands of the industry and the existing workforce.
Therefore, they are curating short but intensive courses that are aimed at helping working professionals upskill themselves.
These courses include a diverse range of topics such as leadership programmes, negotiations, emerging technologies and strategising practices among others.
The focus of executive education is on case-solving and strengthening core skills using practical industry scenarios.
The rationale is to enrich the existing skillsets of working professionals and to prepare them for the evolving market scenarios.
Executive programmes are distinct from regular management degree courses. They usually conclude with a certification or a diploma on completion.
Why should professionals pursue an executive education programme?
To garner the right kind of attention: A certification in a niche functional area with advanced knowledge garners the attention of top recruiters from reputed organisations.
To enhance the scope of your opportunities: Such a course strengthens an individual's position in their existing organisation and also opens up new, promising opportunities in more advanced roles.
To broaden your business vision: Executive education broadens the perspectives of an individual and also enhances their business vision.
To learn from peers: While pursuing these courses, professionals with diverse corporate experiences get to interact with each other. This helps in gaining deeper insights about myriad domains in the market and exploring possibilities of growth in them.
For high-quality teamwork experience: Collaborative projects and assignments constitute a significant part of such courses, which serve as great team-building and communication exercises.
For practical knowledge and deeper insights: These programmes also help working professionals apply the concepts that they have learnt to practical real-life scenarios. This enables prompt feedback about the usage of their upgraded skills, thus, facilitating deeper learning.
For learning with convenience: Compared to a full-time management programme, an executive MBA does not require a professional to take a break in his/her career. These courses are designed as per the convenience of working professionals.
---
(Disclaimer: The opinions expressed in the article mentioned above are those of the author(s). They do not purport to reflect the opinions or views of ICS Career GPS or its staff.)
Like this post? For more such helpful articles, click on the button below and subscribe FREE to our blog.
---
---
---
Download our mobile app, ICS Career GPS, a one-stop career guidance platform.