Edition: October 20th, 2021
Curated by the Knowledge Team of ICS Career GPS
---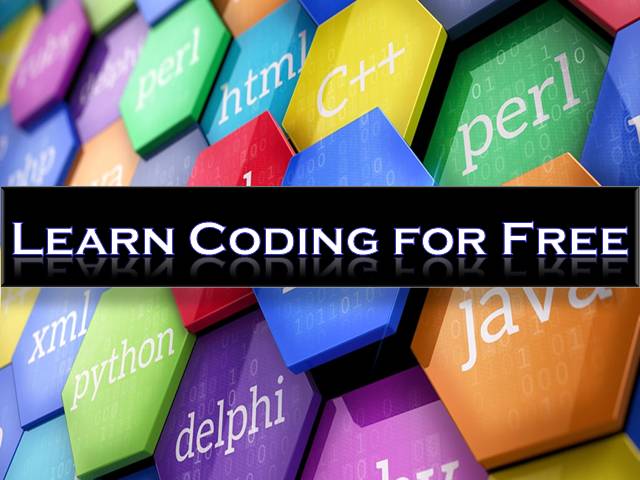 You've probably come across the term 'coding' plenty of times, and if you haven't, then this is the best place to start. As we progress into the 21st century, the need for code continues to increase. Coding used to be limited to computers and video games, but now it encompasses every part of our lives.
Computer code is all around us, Google, social media apps, the banking websites you use, all of this, and much more are made possible through code. Coding is now an essential part of most major industries such as healthcare, finance, engineering, etc. The increasing impact of coding worldwide, in turn, exponentially increases the demand for proficient coders.
There's never a reason not to learn to code; it's an essential skill in today's age and can open new career pathways.
There are thousands of freely available resources that you can use to learn to code. You must know what your end goal is and then choose an appropriate programming language to begin with.
Which Programming Language Should You Start With?
1. HTML/CSS
HTML and CSS are the languages that control the look of websites you see daily.
HTML is responsible for marking code so that computers can understand it, whereas CSS is used alongside HTML to format and style content.
There are tons of available HTML and CSS resources, so it's pertinent that you choose one that helps you learn to code everything.
Once you get the hang of basic HTML and CSS, you should look into creating beginner web projects independently and then transition towards learning JavaScript to gain applicable professional skills.
2. Java
Java is one of the most fundamental programming languages for desktop apps, operations systems, mobile app development, and much more.
The object-oriented programming language is one of the most popular languages around.
However, Java is not ideally suited for beginners, as many programming concepts required in Java are a bit too advanced for first-timers.
So it would be better to start with C/C++ and then work in Java.
3. C/C++
C and C++ are two of the most popular software development languages.
They also happen to be an excellent starting point for those who want to learn to code.
You can start small with easy beginner projects and then move on towards object-oriented programming.
C++ is primarily used in software development and video-game development, and although not ideal for mobile or desktop apps, it'll get the job done.
4. Python
Quite possibly the most modern programming language nowadays, Python is powerful, fairly easy to pick up, and a great starting point if you want to learn to code.
Python is very flexible and is not as strict with programming conventions when compared to Java or C/C++.
Python is a great way to start your coding career with applications in web development, machine learning, game development, and more.
Learn to Code for Free
Here are the best resources to learn to code for free:
1. freeCodeCamp
freeCodeCamp is a fantastic website that has helped millions of people start their coding careers. The web development courses at freeCodeCamp cover various technologies such as HTML, CSS, React, and Javascript.
2. Udemy
Udemy is a unique online education platform that offers courses to eager students and lets skilled professionals create and sell their courses. You can use Udemy to learn web development, data science, machine learning, or individual programming languages. There are tons of free courses to choose from.
3. MIT OpenCourseWare
MIT OpenCourseWare lets you take complete free courses on a variety of subjects. The computer science course listing contains courses from the foundation ICT courses to in-depth courses such as Data Structures and Algorithms. MIT OCW is a fantastic place to learn code if you want to dive into the depths of programming.
4. Coursera
Coursera offers accredited courses from top varsity universities that users can attend for free. You can learn almost anything; C/C++, web development, Java, mobile app development, etc. The courses usually include video lectures, assignments, and quizzes to reinforce learning and make sure your programming skills develop well. Bear in mind that when you choose to audit courses, you won't receive a completion certificate.
5. Khan Academy
Khan Academy is a non-profit educational platform offers something for everyone.
While it's not ideal for learning programming, they offer a few introductory courses to help you get started.
You can also apply some of the mathematical concepts, such as recursion, offered in Khan Academy tutorials.
6. YouTube
YouTube's prowess as an educational platform is criminally underrated.
While YouTube is excellent for learning mathematics, science, and other subjects, there are many coding tutorials also on YouTube.
Tutorials are often outdated and incomplete, but you can find helpful coding tutorials if you look hard enough.
7. edX
edX is a non-profit organisation that provides free-of-cost college-level courses online.
edX offers courses for different subjects and has divided them into categories depending on their difficulty.
edX offers plenty of computer programming courses so that you can learn coding from the most reputed varieties like NYU and Harvard.
Make sure to fully grasp the fundamentals before jumping into different technologies and languages. There is no such thing as an overnight success when it comes to coding; remember to enjoy as you learn at your own pace.
…
---
(Disclaimer: The opinions expressed in the article mentioned above are those of the author(s). They do not purport to reflect the opinions or views of ICS Career GPS or its staff.)
Like this post? For more such helpful articles, click on the button below and subscribe FREE to our blog.
---
---
---
Download our mobile app, ICS Career GPS, a one-stop career guidance platform.