Edition: October 15th, 2021
Curated by the Knowledge Team of ICS Career GPS
---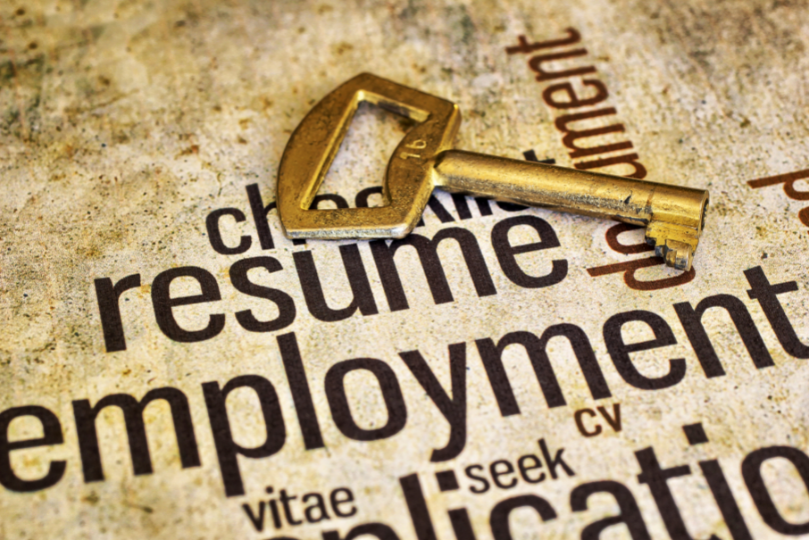 Excerpts from article by Asma Jeelani, published on insofe.edu.in
Whether you have recently graduated or taking a break to upgrade your skills or making a career shift, you need to have the right resume to get the right job. Resume building is the crucial first step to get your foot in the door and open up a dialogue with the recruiter. And to do that you need to demonstrate that you possess the right skills for the job you are applying for. The recruiter's job is to find the best person to fit the job.
Why do you need a great resume?
Your resume is a critical job search tool. It is your first impression with employers. It is one of the few things in your life that needs to be absolutely perfect. You will be competing with hundreds of other resumes, hence your resume will need every edge it can get. Your resume is the physical representation of your achievements, and it should motivate the person reading it to invite you for a discussion.
Here are 10 tips to build a good resume:
1. Be concise, less is more
Your resume needs to show that you're the best fit for the position.
It should be concise, crisp and appealing, it should not be an extensive list of everything you have ever done.
Think of your resume, not as a comprehensive list of your career history, but as a marketing document selling you as 'the perfect person for the job'.
A good resume should only be one page long unless you have 15+ years of relevant experience for the job you're applying to.
2. Constantly refresh your resume
Carve out some time every month/quarter or so to pull up your resume and make some updates.
You can create a single resume, but try and add customised tweaks to your resume for each application you submit.
This doesn't necessarily mean you need to rewrite and redesign every time you apply for a job.
If you notice important keywords and skills mentioned in the job posting, make sure the resume you're sending highlights your skills in those areas and makes use of those keywords only if you possess the right skill sets demanded by the job.
3. Make your contact info prominent
Your name should be the most prominent visual element on your resume.
Make sure you include a phone number and professional email address as well as other places the hiring manager can find you on the web.
A good email would be some combination of your first and last name.
You should not use a personal-looking email address on a resume.
Use a URL shortener for your LinkedIn profile link & do not just copy-paste the entire URL.
4. Highlight your education, not your GPA
Highlight your education at first on your resume only if you're a graduating student looking for the first job in a relevant field.
Many resume templates list education first, but only if you've got work experience and/or relevant projects to showcase, you'll want to show those off first and put education closer to the bottom.
5. Reflect on the language used in the target 'Job Description' 
The keywords and the theme that you see in your target job description will form the foundation of the achievements you will highlight in your resume to demonstrate your suitability for the role.
6. Keep it recent and relevant
You should only show the most recent experiences of your career history and only include the relevant experience to the position you are applying for.
For those of you who do not have any experience, please focus your resume on your relevant skills academic projects and internships.
It is crucial that you use strong, energetic language to highlight your accomplishments in your experience.
It is best not to use a lot of industry jargon so that your resume is understandable to the average person.
7. Curate bullet points
Have not more than four or five bullet points, no matter how long you've been in a job, or how much you've accomplished there, in a given section.
The recruiter might just not have the time to go through them.
Bullet points should be in the order of relevance, relativity and results-oriented.
8. Avoid empty words
Detail-oriented, team player and a hard worker are among a few vague terms that recruiters say are chronically overused.
Some of the worst resume terms used are: Go-getter, out-of-the-box thinker,results-driven, team player, hard worker, strategic thinker, detail-oriented.
Best resume terms: Achieved, Improved, Trained/mentored, Managed, Created, Influenced, Launched, Developed, Applied, Conducted, Solved, Created.
9. Proofread
Make sure your resume is free and clear of typos.
And don't rely on spell check and grammar check alone-read it again & again.
10. Save it in the right format
While emailing your resume, make sure to always send a PDF rather than a word document.
That way all of your careful formatting won't accidentally get messed up when the hiring manager opens it on their device.
Rename the file to your name instead of naming it "Resume." It's one less step the hiring manager has to take.
…
---
(Disclaimer: The opinions expressed in the article mentioned above are those of the author(s). They do not purport to reflect the opinions or views of ICS Career GPS or its staff.)
Like this post? For more such helpful articles, click on the button below and subscribe FREE to our blog.
---
---
---
Download our mobile app, ICS Career GPS, a one-stop career guidance platform.