Education & Career Trends: November 1, 2022
Curated by the Knowledge Team of ICS Career GPS
---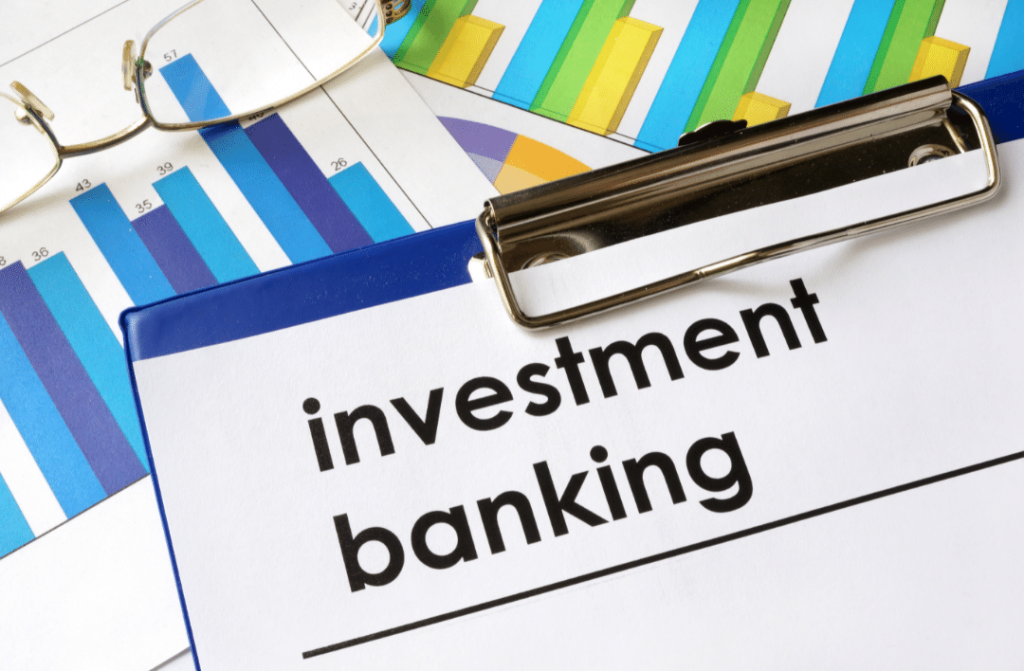 ---
Content Credit:
---
Becoming an investment banker requires education, certification and experience. These professionals provide financial advice, helping private and public organisations increase capital through investments and stock portfolios. Though their work can occur in high-strung situations and environments, investment bankers secure above-average packages and often find their work fulfilling.
Here is some insight into how to get into investment banking.
What is an Investment Banker?
Investment bankers work in finance, making connections between companies that are looking to raise funding and investors who possess capital. These professionals help businesses secure funding through initial public offerings (IPOs) and assist with purchasing and selling securities as consultants.
The term "investment banker" broadly applies to entry-level and executive positions. This role suits individuals who are data-driven, career-focused, analytical, self-assured and determined to help their clients succeed.
Responsibilities:
Investment bankers use their knowledge of finance and markets to raise money for organisations, corporations, individuals and government entities.
Types of Investment Banking:
Investment banking typically divides into two subsets: corporate finance and industry coverage. Within brokerages, companies assign investment bankers to work in these subsets.
1. Corporate Finance
In corporate finance, investment bankers help individuals and organisations raise capital through stocks, bonds and other investments.
They oversee mergers, acquisitions and preparation for IPOs.
2. Industry Coverage
This subset of investment banking focuses on specific businesses or types of commerce.
Professionals must remain up to date on any shifts or trends in their assigned business sector.
Professionals working in industry coverage often report their findings to stakeholders.
Important Skills for Investment Bankers:
1. Analytical Skills
Investment bankers need analytical skills to observe large sets of economic data and make conclusions from their findings.
2. Attention to Detail
In this work environment, even a small mistake can mean the difference between a business thriving after receiving capital and a business becoming insolvent.
Investment bankers need strong attention to detail to match the high stakes of their work.
3. Confidence
Investment bankers must project confidence to clients who provide or require significant amounts of funding.
Remaining calm and assured in high-pressure situations can benefit professionals in this field.
4. Communication
These professionals interact with many different stakeholders on a daily basis, including coworkers, managers and clients.
The ability to communicate clearly to various audiences is key for all investment bankers.
5. Decision-Making
Investment bankers must make critical decisions for clients.
Individuals and organisations seek the guidance of investment bankers, who must know how to analyse trends and forecasts to determine wise investment decisions.
6. Math Skills
Investment banking requires acute math skills to crunch the numbers for funding opportunities.
These professionals also need a strong working knowledge of economics.
7. Knowledge of Ethics and Compliance
These professionals must have a deep understanding of the regulations and laws that apply to investments.
Some clients may want more ethical investments, so these bankers can benefit by identifying sustainable opportunities and striking while the iron is hot.
…
---
Have you checked out yesterday's blog yet?
---
(Disclaimer: The opinions expressed in the article mentioned above are those of the author(s). They do not purport to reflect the opinions or views of ICS Career GPS or its staff.)
Like this post? For more such helpful articles, click on the button below and subscribe FREE to our blog.
---
Download our mobile app, ICS Career GPS, a one-stop career guidance platform.