Career Trends: October 26, 2022
Curated by the Knowledge Team of ICS Career GPS
---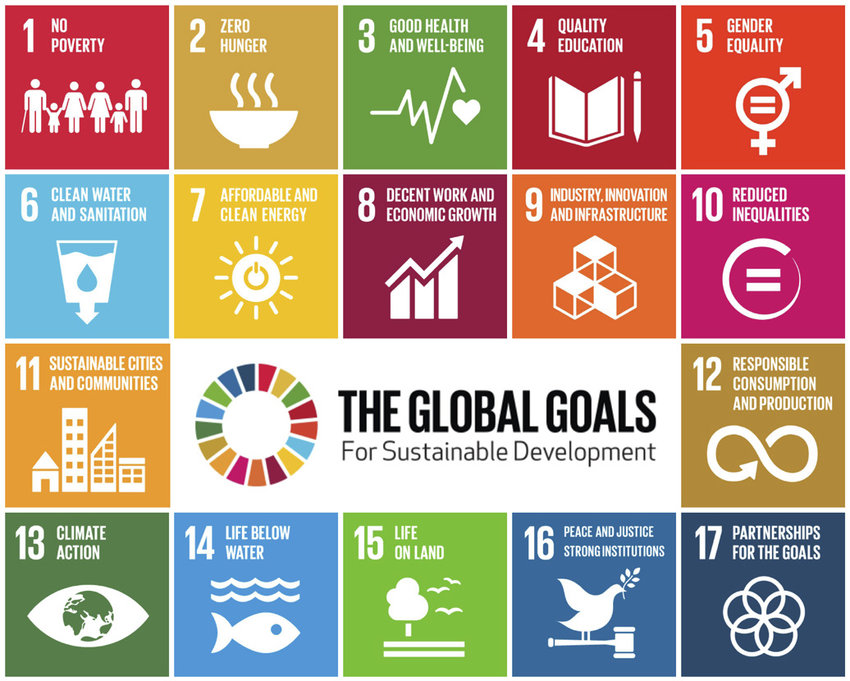 ---
Content Credit:
---
What jobs contribute most to the health of our planet? A few obvious answers may come to mind: ecologist, biochemist, meteorologist, geologist — any role in the environmental sector. While these careers are highly admirable, not every person who cares about creating a more sustainable world wants to become a scientist, and for many of us, this field is far away from what we have already studied or prepared to pursue.
The good news is that the future of work offers plenty of diverse opportunities for workers hoping to make an impact.
There is no unique career path when it comes to sustainability. You don't need to drop what you are doing, or push aside your other passions, to build a green career.
If you are curious about how to begin, or shift to a career in this area, there are a few ways to get started.
Educate yourself on the three pillars of sustainability:
The environmental pillar is familiar to most of us and largely involves initiatives aimed at helping companies reduce their carbon footprint.
The social pillar focuses on an organisation's people, both internally and the external community they impact.
The economic pillar works to ensure that companies are making profits through sustainable means and have ethical corporate governance or management practices that align with the interests of their shareholders, customers, employees, and other communities.
Many international and domestic companies are rated and given an ESG (environmental, social, governance) score by third party providers that measure their performance around each pillars.
What does this mean for you?
Sustainability is a broad, relatively new field and is expanding at a rapid pace. As society becomes more educated, consumer demands are changing. More people are asking for sustainable products and packaging, making a conscious effort to choose green brands.
Businesses are reacting by creating new roles focused on developing ESG-friendly practices and solutions in every function. Because these roles are new to everyone, the playing field is even. Both junior and senior employees can land them.
As you research, pay attention to which concepts or goals resonate with you. Ask yourself: "What jobs are contributing to this cause? Which organisations are involved? What role could I play?"
Identify your area of expertise:
No matter what sector you work in, odds are, there is a career path in this area that you can pursue.
Do you have a background in the fashion industry? Look into businesses focused on producing sustainable clothing.
Have you studied law? Climate action and sustainability regulations are on the rise, meaning corporations need to upskill their legal teams around corporate governance practices.
Interested in tech? There are companies building innovative tools to help businesses be more efficient and environmentally friendly, including cloud computing deployment and sustainability solutions architect roles.
Because the sustainability sector is so broad, you may find it challenging to find your niche. Networking is a great way to get inspired and discover new areas of interest. There are multiple professional networks on sustainability.
Once you find your niche, upskill yourself:
As with all jobs of the future, soft skills such as creativity, adaptability and design thinking are critical. When it comes to sustainability, however, a new category has also emerged: green skills.
According to the United Nations Industrial Development Organisation, green skills are the abilities and the knowledge needed to develop and support a sustainable and resource-efficient society. The Green General Skill index identifies four main types of skills that are sought after in green occupations:
Engineering and technical skills: For candidates interested in technology, these skills are needed to develop new products and solutions, with a focus on renewable energy. For example, you may know that many companies use Cloud technology to store and consume data. There is a growing demand for people who have the technical expertise to evaluate the design, architecture, and implementation of that data to reduce energy consumption and improve efficiency.
Science-based skills: For those interested in fields like physics and biology, this expertise is vital in the utilities sector, a part of which focuses on helping infrastructures transition to sustainable sources of energy.
Operational management skills: In any field, this skill can be used to help organisations support green initiatives or activities. For example, sustainability specialists need to have an overall understanding of how a firm operates (from creating services and products to delivering them) and need to have the communication skills to collaborate with external stakeholders (both partners and customers).
Monitoring skills: As more and more businesses are required to report ESG scores, new jobs will continue to arise in environmental compliance, including inspectors responsible for tracking, assessing, and understanding the technical criteria and legal standards companies must comply with.
Many of these skills are complementary to other areas of expertise and can be developed through online trainings that offer completion certificates.
Apply to the right companies:
When applying for roles, reach out to companies that have clear sustainability goals. There are a few questions you can ask during an interview to gauge their level of commitment:
Where does the sustainability team sit within the organisation?
Is it a small, independent team or are sustainable business practices important across departments?
If the company does not have a team, what ESG-related goals are they pursuing?
At the end of the day, it's worth taking the time to find an organisation whose values align with your own.
There is a need for more people to engage in sustainability careers — and it is a path that will continue to grow over the next few years.
…
---
Have you checked out yesterday's blog yet?
---
(Disclaimer: The opinions expressed in the article mentioned above are those of the author(s). They do not purport to reflect the opinions or views of ICS Career GPS or its staff.)
Like this post? For more such helpful articles, click on the button below and subscribe FREE to our blog.
---
Download our mobile app, ICS Career GPS, a one-stop career guidance platform.