Education & Career Trends: June 6, 2023
Curated by the Knowledge Team of ICS Career GP
---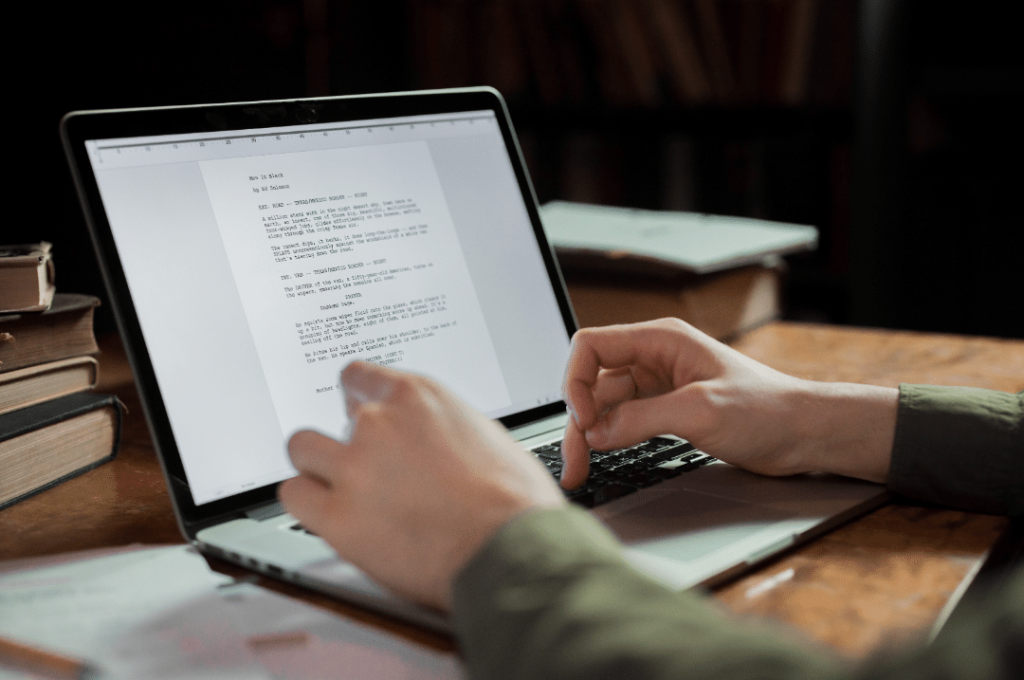 ---
Excerpts are taken from an article published on makeuseof.com.
---
As a job seeker, a cover letter is your chance to make a great first impression. It can help you stand out and show your potential as a valuable addition to the team.
Writing a persuasive cover letter without prior work experience can be challenging. But with the right approach, you can make a compelling case for why you're the perfect fit for the job. In this article, we'll help you write an effective cover letter that leaves a lasting impression on your potential employer.
1. Begin With a Strong Opening Statement
Your opening statement should be attention-grabbing and highlight your interest in the position. Start with a brief introduction about yourself and why you're applying for the job. Avoid generic or cliché openings, such as "I am writing to apply for the job opening at your company."
Instead, try to show your personality and interest in the position. If you know someone at the company or have a connection, mention it in the opening statement. For example, "I'm excited to hear about this opportunity from a friend in your marketing department."
Your opening statement should be no more than two to three sentences long. Remember, the goal is to get your potential employer to keep reading and learn more about you.
2. Highlight Your Education and Relevant Coursework
When writing a cover letter, you may want to highlight your education and relevant coursework. Your education provides a strong foundation of knowledge and skills that can be applied to a job. While doing so, mention your degree and any relevant coursework you have completed.
For instance, if you're applying for a marketing role, showcase any relevant marketing coursework or projects. You can also highlight relevant accomplishments. It's important to note that not all achievements will be relevant to every job application.
If your academic achievements are relevant to the position, mention them in your cover letter. Provide specific examples of how they showcase your strengths and potential as a candidate.
3. Focus on Your Strengths and Transferable Skills
Transferable skills are skills that can be applied across different jobs and industries. While demonstrating transferable skills on your CV helps, including them in your cover letter can further enhance your job application.
Common transferable skills include teamwork, leadership, problem-solving, time management, and more. Instead of listing your transferable skills, give specific examples. Share experiences from any team activities where you tackled challenges and found solutions.
4. Mention the Company Values That Align With You
Organisations often emphasise cultural fit during the hiring process. By highlighting your alignment with the company values, you provide evidence of your potential cultural fit for the work environment and team dynamics.
Research the company and identify its important values that resonate with you. Start by visiting the company's official website. Look for sections like "About Us," "Mission and Values," or "Our Culture." You can also check the social media profiles, employee testimonials, or any press releases that highlight the company's values.
Once you've identified the company values you want to highlight, provide specific examples to support them. Share anecdotes or experiences that showcase how you have lived out these values. For instance, if one of the company values is "collaboration," mention a successful team project where you collaborated.
5. Use Keywords From the Job Description
Many companies use Applicant Tracking Systems (ATS) to screen and filter resumes and cover letters. These systems often scan for specific keywords to identify qualified candidates. By adding the right keywords, you can increase the chances of your cover letter aligning with the employer's requirements.
Pay attention to the specific words and phrases in the job description and mirror them in your cover letter. For instance, if the description mentions "attention to detail" as a required skill, use similar wording to describe your attention to detail in previous projects or assignments.
While it's essential to add relevant keywords, avoid excessive repetition or keyword stuffing. Aim for a natural flow in your writing. Focus on showcasing your skills and experiences rather than forcefully inserting keywords without proper context.
6. Express Your Enthusiasm
Next, as you end your cover letter, show your enthusiasm for the role and the company. It will show your potential employer that you are passionate about the opportunity. Highlight specific aspects of the company or the position that excites you. Refer to the company's recent projects, initiatives, or achievements that have caught your attention.
While it's important to express enthusiasm, remember to maintain a professional tone in your cover letter. Strike a balance between enthusiasm and professionalism to show your interest and suitability for the role. Use a positive tone throughout your cover letter. Avoid generic phrases and opt for more specific and vivid descriptions that showcase your interests.
7. Proofread Your Cover Letter
After completing your cover letter, take a break before proofreading. This break helps you approach the proofreading process with fresh eyes, making it easier to spot areas that need improvement. Consider using the best spelling and grammar-checking tools or seeking help from a trusted friend or colleague.
With a well-crafted cover letter, you can convey your potential and convince employers to consider you for the position. Remember to tailor each cover letter to the specific job and company, highlighting the most relevant aspects of your background and showcasing your interest in the opportunity.
…
---
Have you checked out yesterday's blog yet?
---
(Disclaimer: The opinions expressed in the article mentioned above are those of the author(s). They do not purport to reflect the opinions or views of ICS Career GPS or its staff.)
Like this post? For more such helpful articles, click on the button below and subscribe FREE to our blog.
---
Download our mobile app, ICS Career GPS, a one-stop career guidance platform.