Education & Career Trends: March 20, 2023
Curated by the Knowledge Team of ICS Career GPS
---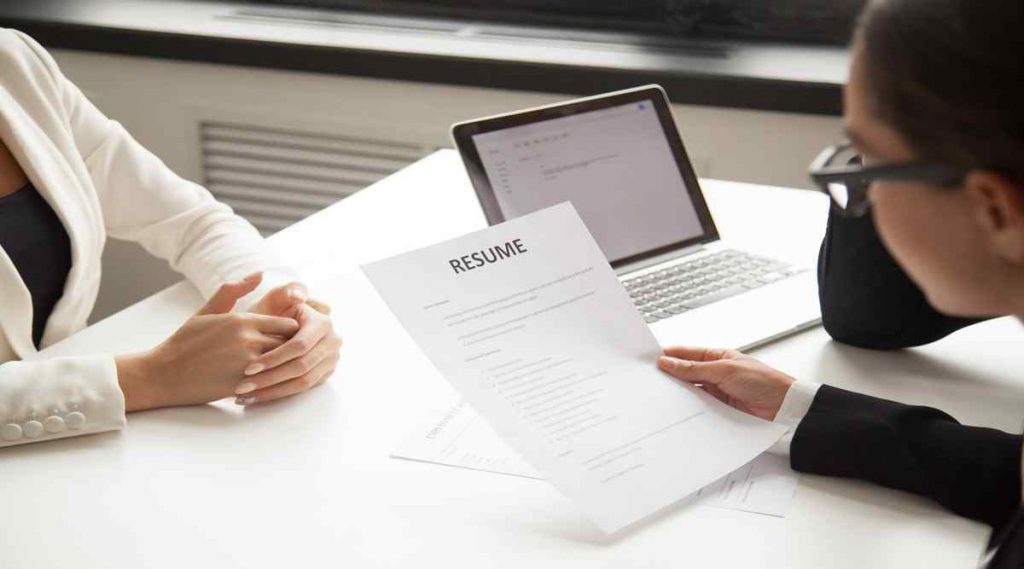 ---
Excerpts are taken from an article published on makeuseof.com
---
Whether you're preparing to interview for a new job, or looking to move up in your current role, you've probably come across behavioural interview questions. The overall trend is shifting toward "holistic evaluation" of prospective candidates, which lays emphasis on leadership skills and personality assessments, in addition to academic excellence.
What Are Behavioural Job Interviews?
Behavioural interviews, also known as competency-based interviews, can provide insights into a candidate's strengths and weaknesses, and level the playing field for internal hires as well as external candidates.
Behaviour-based interviewing helps to analyse a candidate's past performance in similar situations to predict what they are likely to do in the future.
They may be able to provide potential employers with a better understanding of your attitude and working style.
Types of Behavioural Interview Questions
They can be divided into the following groups:
Problem-solving: A potential employer wants to see the ways in which you have dealt with past problems and challenges, and how you have developed and implemented effective solutions. Some examples of such questions are:
Describe a time when you implemented an improvement of some kind.
Tell us about an incident when you had to analyze data and decide on a course of action.
Teamwork: Teamwork isn't just about shining as an individual. Instead, you should work cohesively with your team to focus on the best outcome possible through cumulative efforts. Here are a few examples of teamwork-related questions that can help you frame your responses.
Can you tell me about a time when you fostered teamwork? What did you do to help the group function well together?
Tell me about a time when you helped a coworker with his project.
Leadership: Depending on the role you're applying for, you should expect to answer questions about your ability to lead and motivate others, get things done under pressure, and make decisions by considering all the options. A few examples are illustrated below:
Have you ever been a mentor or coach to someone?
In what ways have you helped others to meet their goals?
Stressful situations: Stress management skills are important for most jobs. The interviewer wants to find out if a person is organized, employs critical thinking to tackle challenges, and how he/she tries to maintain calm during difficult situations. Some examples are listed below:
What has been the most challenging time at work for you? How have you handled it?
How do you handle unexpected changes or challenges?
4 Key Steps of the STAR Interview Response Method
STAR stands for Situation, Task, Action, and Result. This is a framework that helps you illustrate past behaviours in specific situations where the interviewer asks about specific instances of accomplishments, behaviours, or actions. You'll be able to clearly show how your skills and experience are exactly what the interviewer needs.
1. Situation: Describe a Specific Project or Campaign
An effective response to a behavioural interview question starts by giving background context. This sets the stage for you to tell an effective story that demonstrates your problem-solving capabilities and leadership skills.
The key is to describe a specific project or campaign with relevant details while keeping it concise and accurate, so the interviewer can envision the situation and your role in it.
2. Task: Highlight Your Duties
For the second step, you would need to elaborate on the specific responsibilities and objectives allotted to you in that particular scenario. This can help interviewers understand the scope of your work as well as the outcomes expected from the project or task.
3. Action: Describe How You Accomplished the Task
The third section is for the account of your actions. You need to explain what you did to steer the project towards a favourable outcome. This is all about highlighting your contributions and how your work made a difference to the team or project.
4. Result: Focus on the Impact
The fourth section talks about the outcome or impact of resolving the problem. You can use success metrics to substantiate your previous work or quantify your outcomes wherever you can. This will help build a strong foundation and help you stand out from the competition.
…
---
Have you checked out yesterday's blog yet?
---
(Disclaimer: The opinions expressed in the article mentioned above are those of the author(s). They do not purport to reflect the opinions or views of ICS Career GPS or its staff.)
Like this post? For more such helpful articles, click on the button below and subscribe FREE to our blog.
---
Download our mobile app, ICS Career GPS, a one-stop career guidance platform.