Edition: March 29, 2022
Curated by the Knowledge Team of ICS Career GPS
---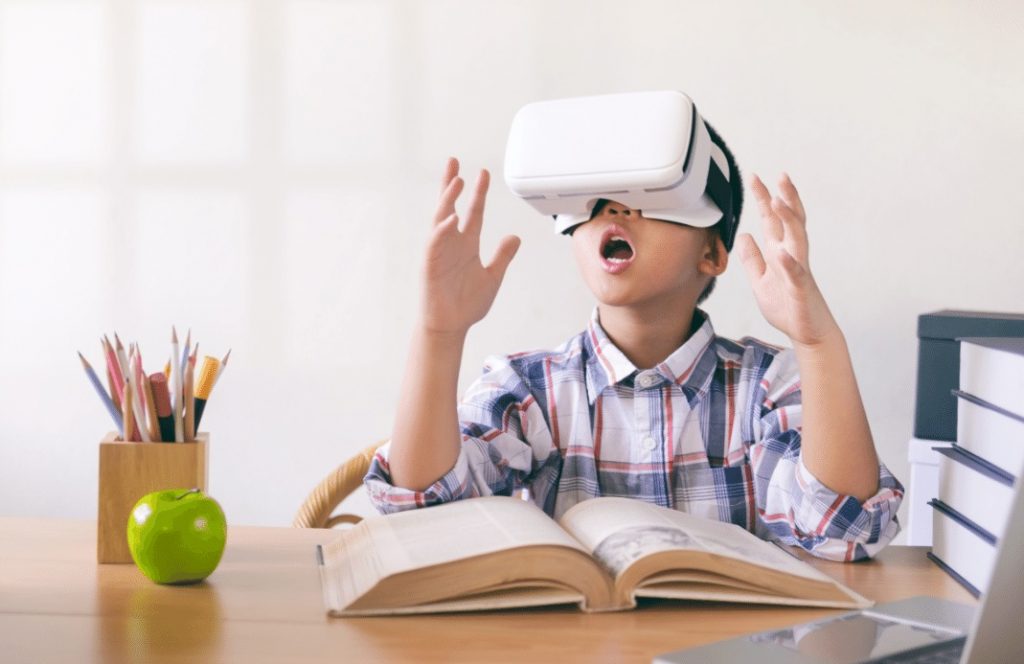 Excerpts from article by Dhana Kumarasamy, published on dqindia.com
Education is one of the sectors that has witnessed a radical transformation over the past three decades, but especially in the past two years. The digital revolution has ushered in newer ways of learning through online education, making it more accessible and affordable to a larger populace.
Along with developing employability skills and making students career-ready, higher education institutions are using technology to automate many internal processes so they can focus on providing a better learning experience.
As technology continues to spearhead positive change, the higher education segment is using IT to grapple with challenges like:
Ensuring upskilling/reskilling for students
Perfecting the art and science of blended learning
Providing a fulfilling student experience
Following are the seven technology trends that are supporting educational institutions meet the challenges:
1. Digitally evaluating and supporting every learner's progress
With the help of technology, faculty can monitor, evaluate, and assist each student's learning progress personally.
Learning becomes more accessible, efficient, and adaptable to the needs of each learner as a result of this.
Such digital learning methods facilitate collecting a wide range of data on the learner's behaviour, particularly during learning activities.
Measured metrics like 1) completion time 2) video views 3) group discussion activities and 4) test results are helpful in fine-tuning machine learning techniques.
Experts claim that the algorithm can link learners' specific behaviour concerning their learning performance.
2. Building ICT skills and competency
It is crucial to acquire relevant analytical expertise if you're looking for a career in technology.
Technology is one of the most crucial disciplines that a student may need to prepare for or address while solving critical difficulties in the workplace.
Unfortunately, the absence of Information & Communications Technology (ICT) skills may dissuade efforts to employ e-learning to bridge the digital divide. ICT literacy is a must.
3. Utilising the Internet of Things (IoT)
Building a platform based on Internet of Things (IoT) for higher education is significant in today's times.
The structure of an online management platform aimed at streamlining operations such as implementation of test result inquiry, online teaching, and attendance monitoring has become increasingly important in educational research.
IoT gateway combines standard network facilities with the smart classroom architecture based on IoT technology.
This will enable both students and professors have a seamless experience.
4. Opting for MR/AR-based integrated learning tools
There is no doubt that institutions with superior digital infrastructure and the most knowledgeable people capabilities will emerge as leaders.
We must strive to go beyond online education by building a metaverse.
This facilitates the operation of classes and produces an immersive learning experience that encompasses all aspects of campus life while leveraging cutting-edge digital technologies.
These trends will enhance students' learning with tools and applications like AI and mixed reality.
For example, institutions can utilise AI to provide a blended learning experience for biology students. Students learning about the anatomy of a frog can use AI to receive the same experience and learn on campus or remotely.
5. Creating a data-driven culture for students
Institutions are still under mounting demands to analyse how their people, programmes, and assets perform as the higher education marketplace becomes more competitive.
As a result, organisations are expected to respond to stakeholders' (Students, Researchers, Faculty, administrators) needs quickly and identify and anticipate trends.
Advanced data analysis helps institutions to intervene as needed.
It helps to keep up the learning process and avoid student drop out ratio.
It is also efficient in leveraging all resources and ensuring a better learning environment.
6. Embracing the shift to the cloud
By migrating to the cloud, higher education IT leaders could streamline and embrace new platforms (such as video conferencing, learning management systems, and digital libraries).
Tools such as online chats and team collaboration software make learning available anywhere and at anytime.
It is advisable to bring in an external managed services partner to help combine current academic IT systems with a new cloud solution.
7. Developing privacy and information security strategy for students
Cybercrime is challenging and potentially disastrous to an education institution and necessitates a deliberate strategy.
Cybersecurity differs from either IT or business operations because it is hostile, reactive, and asymmetrical.
Therefore, cybersecurity initiatives should complement and be tightly connected with the institution's overall strategy.
Lately, both research and academic focused cyberattacks have become highly prevalent in higher education institutions.
To meet the challenge, academic institutions must be driven by cyber security-specific strategic thinking.
Inefficient resource usage and increased institutional risk stem from a reluctance to think and act strategically.
The transmission of knowledge needs no longer be tethered to a university campus.
Instead, technological advancements have helped make education far more accessible and prompted educational institutions to re-examine their role within a networked society.
…
---
Have you checked out yesterday's blog yet?
---
(Disclaimer: The opinions expressed in the article mentioned above are those of the author(s). They do not purport to reflect the opinions or views of ICS Career GPS or its staff.)
Like this post? For more such helpful articles, click on the button below and subscribe FREE to our blog.
---
---
---
Download our mobile app, ICS Career GPS, a one-stop career guidance platform.