Education & Career Trends: September 26, 2022
Curated by the Knowledge Team of ICS Career GPS
---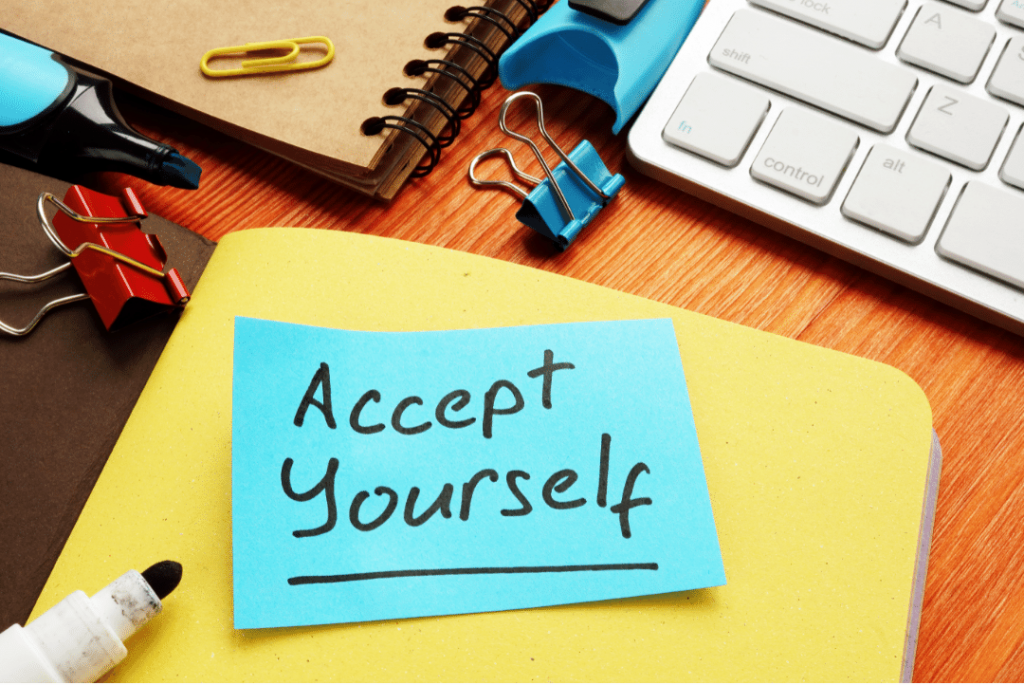 ---
Content Credit:
---
Like any other skill, self-acceptance is something that we build up over time across all areas – personal, professional, academic, physical, mental, spiritual, emotional, etc. For instance, if you are not at your desired state of being at a point in time, do you shame yourself for it or do you accept yourself as you are at that certain point (note that many internal and external factors play a role)? Especially when you are sincerely working towards achieving your goals.
Self-acceptance is a key to happier living and improving your overall well-being. It also helps you control your emotions
A lack of self-acceptance limits your capacity for happiness and affects your psychological and emotional well-being. It keeps you focused on the negative aspects of yourself, and these negative thoughts create negative emotions.
Here are five simple things you can do to boost self- acceptance:
1. Be compassionate with yourself
The first step in self-acceptance is showing compassion to yourself, and accepting your weaknesses a d imperfections.
Instead of dwelling on the past, think about what can you change right now about yourself in the present.
Look at all areas of life- mental, spiritual, emotional, relational, and physical.
See which part of you needs more compassion and acceptance.
2. Be mindful of negative self-talk
Much of our negative self-talk happens in our subconscious, which means most of us are not consciously aware of our negative self-talk.
To bring such thoughts into awareness, try to quiet your mind and notice your inner thoughts and feelings.
What makes you anxious? What are you ashamed of? Which parts of yourself do you try to avoid thinking about?
3. Quiet your inner critic
Another way to help generate acceptance for yourself is to notice your inner critic.
It is that voice that constantly tells you to not be satisfied with yourself and set high expectations.
Be aware of expectations which might actually be counterintuitive and false.
4. Focus on your strengths
Write down your 3 strengths and water them.
Energy is believed to be directed where the focus lies.
Focusing more on what is right, instead of what is lacking or not enough, will make it easier to move towards self-acceptance.
5. Drop the habit of self comparison
One reason self-acceptance is challenging is that we constantly compare ourselves to others.
When you stop comparing yourself to others, it opens the doors for you to look at your unique values.
External validation is important but so is being satisfied and confident in yourself.
…
---
Have you checked out yesterday's blog yet?
---
(Disclaimer: The opinions expressed in the article mentioned above are those of the author(s). They do not purport to reflect the opinions or views of ICS Career GPS or its staff.)
Like this post? For more such helpful articles, click on the button below and subscribe FREE to our blog.
---
Download our mobile app, ICS Career GPS, a one-stop career guidance platform.