Career Trends: August 26, 2022
Curated by the Knowledge Team of ICS Career GPS
---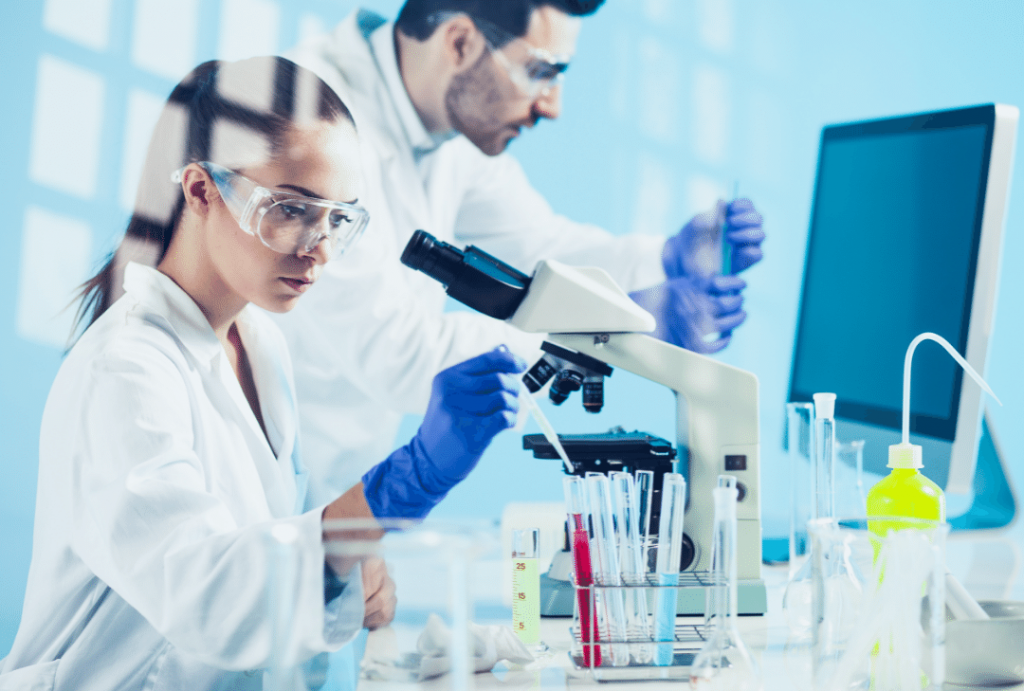 ---
Content Credit:
---
Some may think that science-based positions have to be based in a lab, but with recent advancements in technology, there are myriad choices available. The life sciences industry consists of companies operating in the fields of pharmaceuticals, biotechnology, medical devices, biomedical technologies, nutraceuticals, cosmeceuticals, food processing, and others that dedicate their efforts to creating products to improve the lives of organisms.
Life sciences professionals are finding that they no longer need to be tied to a specific location in order to have a successful career. Also, companies are finding out that remote workers are often more productive than their on-site counterparts, and are offering more remote job options as a result.
Here are some remote job options available in the life sciences industry:
1. Data Scientist
The field of data science is one that is rapidly growing and offers many opportunities for life science professionals to work remotely.
Data scientists are responsible for analysing and interpreting data to help organisations make better decisions.
If you are a life science professional with strong skills in data analysis and interpretation, then a career in data science may be the perfect fit for you.
Many data science jobs can be done remotely, giving you the flexibility to work from anywhere in the world.
2. Bioinformatician
Bioinformatics is a relatively new field that combines biology and computer science.
Bioinformaticians use computer algorithms to analyse and interpret biological data.
They often work on projects such as genome sequencing or developing new ways to store and process biological data.
3. Regulatory Affairs Specialist
As a regulatory affairs specialist, you will be responsible for ensuring that all products comply with government regulations.
You will work with different departments within a company to develop and implement regulatory strategies.
This is a great job for those who have a background in science and are interested in working with different government regulations in order to ensure product safety.
In order to be a successful regulatory affairs specialist, you will need to have excellent communication skills, be highly organised, and have strong attention to detail.
4. Medical Writer
Medical writing is a great option for those with a background in life sciences.
As a medical writer, you will be responsible for creating content for various medical publications.
This can include anything from patient education materials to scientific journal articles.
Medical writers are in high demand and as a result, there is a great deal of opportunity to work remotely.
It's also important to be able to work independently and meet deadlines.
5. Salesforce Administrator
As a salesforce administrator, you will be responsible for managing the company's customer relationship management (CRM) system.
This system is used by sales and marketing teams to track customer interactions and manage leads.
You will need to have a strong understanding of salesforce and be able to configure it to meet the specific needs of your company.
6. Clinical Research Associate
A clinical research associate (CRA) is responsible for overseeing clinical trials and ensuring that they are conducted according to protocol.
As a CRA, you will be working with both pharmaceutical companies and research institutes to help develop new drugs and treatments.
While the job of a CRA can be demanding, it is also very rewarding as you will be playing a vital role in the development of new life-saving medicines.
And, because CRAs can work remotely, you will have the flexibility to work from anywhere in the world.
In general, there are many different types of jobs available for life science professionals. Many of these jobs can be done remotely – especially if it involves writing, data, or administration.
…
---
Have you checked out yesterday's blog yet?
How Does Research Help Us Grow?
---
Like this post? For more such helpful articles, click on the button below and subscribe FREE to our blog.
---
Download our mobile app, ICS Career GPS, a one-stop career guidance platform.