Education & Career Trends: May 22, 2023
Curated by the Knowledge Team of ICS Career GPS
---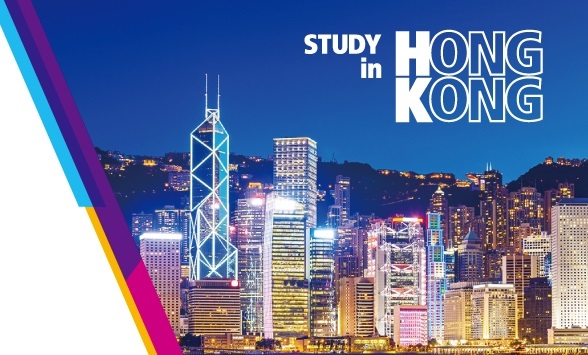 ---
Excerpts are taken from an article published on topuniversities.com.
---
Rising the rankings chart at a spectacular rate, Hong Kong is quickly becoming the favoured choice among students. With over 50 universities and six globally deemed institutions, Hong Kong has been listed among the top 15 cities for students in the world and is quickly emerging as the new hub for higher education. With lower tuition rates and relaxed visa policies, the country is ensuring tough competition for its fellow countries like the USA and UK.
Many universities in Hong Kong already enjoy the type of reputation necessary to draw researchers and students from all over the world. In addition to this, Hong Kong's many attractions—a multicultural and globally-minded society offering some of the most diverse experiences you could hope to access in such a compact space—and the widespread use of English in both higher education and day-to-day interactions make it a desirable choice for many prospective students looking for an Asian location that is nevertheless relatively accessible.
---
Top Universities in Hong Kong
| Name of the institute | The World Rankings 2021 | The Hong Kong Rankings 2021 | International Student Population |
| --- | --- | --- | --- |
| University of Hong Kong | 39 | 1 | 30% |
| Chinese University of Hong Kong | 56 | 2 | 33% |
| The Hong Kong University of Science and Technology | 56 | 2 | 30% |
| City University of Hong Kong | 126 | 4 | 51% |
| Hong Kong Polytechnic University | 129 | 5 | 27% |
| Hong Kong Baptist University | 351–400 | 6 | 51% |
---
Top Courses to Study in Hong Kong
Are you curious about the courses you can attend in Hong Kong? Some of the popular courses you should consider are mentioned below:
Law
Accounting
Finance
Engineering
Psychology
Sociology
Computer Science
---
Intakes in Hong Kong
Every country has different intake seasons. Some universities offer multiple intakes or admit students just in one or two intakes in a year. Every university in Hong Kong has different intakes but has two common intakes. The first intake is from September to December and the second intake is from January to May. These two intakes are the most crucial and available in almost every university.
---
Scholarships to Study in Hong Kong
Now that you are aware of the costs you can expect while pursuing higher studies in Hong Kong, the next step is to explore the array of scholarships that are on offer for international students. The financial aid schemes offered to those wanting to study in Hong Kong are mainly either government-funded, provided by private organisations or university-specific scholarships. Here is a list of some of the major scholarships for Indian students that you must explore while planning to go for higher education in this cosmopolitan hub:
Full Tuition Scholarship to Students from India for Graduate Studies at Hong Kong Baptist University
Hong Kong Baptist University: Full Scholarships plus Living Allowance for Business Master's Degree
The Hong Kong Special Administrative Region Government Scholarship
Chinese University of Hong Kong BEA Inspiring Student Scholarships
M+/Design Trust Research Fellowship for International Students in Hong Kong
The Hong Kong PhD Fellowship Scheme
The Self-financing Post-secondary Education Fund
Fully Funded Susan Yuen Fellowship & Research Foundation Diploma Scholarships in Hong Kong
---
Admission Application Process to Study in Hong Kong
Each candidate must submit their admission application to the university where they want to pursue the programme of their choice. The university website must be accessed by students as there is no general admissions portal.
Visit the website of the respective university and select the course you wish to pursue
The applicants are selected on the basis of the merit of an individual.
Some may even invite applicants for interviews and the best performers at the interview are taken
In general, the marks you have earned in your previous institution must be satisfactory according to the needs of the institution in which you want to apply
If English is not your native language, get the TOEFL, IELTS, or any other equivalent certification.
---
What Documents are Required?
Here is a list of necessary documents required at the time of submitting your application to study in Hong Kong:
Official academic transcripts
Scanned copy of the passport
CV/ Resume
Letter of Recommendation
English language proficiency test scores
Statement of Purpose
Two Reference Letters
Postgraduate applicants have to submit a translation of the degree certificate in case the degree certificate is in another language other than English.
---
Living in Hong Kong: Accommodation Options
One great thing about studying in Hong Kong is the fact that the country gives all international students plenty of accommodation options. An international student will find it extremely easy to settle down in Hong Kong without facing any hassles when it comes to accommodation options.
On-Campus Accommodation for International Students
Under institutions that get university grants, international students are given places to stay at least for 2 years.
In the case of some universities, accommodation is given for the entire course of study.
Students need to apply for a single room if he wishes to stay in one. Else rooms are generally given to students on a sharing basis.
Fee for on-campus living: USD 640 – USD 1915 (per semester)
Off-Campus Accommodation for International Students
For students who are unable to find hostel accommodation, there are plenty of private rental accommodation facilities available.
The price range for living outside the campus: is USD 1021 – USD 1900 (per month)
The price of living outside the campus in Hong Kong depends entirely upon the size of the place and the area that the student wishes to stay in.
Some universities in Hong Kong for international students provide them with information about off-campus living facilities.
---
Why Study in Hong Kong?
World Class Education
All of Hong Kong's 13 universities are internationally recognised, and five are ranked in the Top 100 worldwide (QS Rankings 2019). Hong Kong's university degrees include Bachelor's degrees and postgraduate degrees, with both research-based programs and post-grad courses. Universities in Hong Kong are often world-leading in technical and engineering subjects. Most university programs are taught in English, and English is widely spoken in and around the city.
A Land of Opportunities
Hong Kong is one of the world's leading international financial centres and, due to its proximity to China and other Asian markets, is a hub for corporations and start-ups. Seventy of the world's largest banks have a base in Hong Kong. Studying in Hong Kong can help you develop a social and professional network that can help you kickstart your career.
Scholarship Opportunities
There are a number of scholarships and awards offered by the Government, post-secondary institutions and other public or private organisations to international students to help finance their studies in Hong Kong.
A Fun and Dynamic City
There's a reason why Hong Kong was ranked #10 in QS's Best Student Cities 2019. People from around the world come to Hong Kong to study, work and live, attracted by the culture and heritage. Most people think of Hong Kong as a 'concrete jungle'. However, there's another side to the city. Did you know that 70% of Hong Kong is actually national park land. Efficient public transit makes it easy to travel to spectacular spots for outdoor activities on the mainland and on some of the many outlying islands. Want to escape city life for a few days? Go cycling, sit on a beach, or head up a mountain.
…
---
Have you checked out yesterday's blog yet?
---
(Disclaimer: The opinions expressed in the article mentioned above are those of the author(s). They do not purport to reflect the opinions or views of ICS Career GPS or its staff.)
Like this post? For more such helpful articles, click on the button below and subscribe FREE to our blog.
---
Download our mobile app, ICS Career GPS, a one-stop career guidance platform.