Career Trends: July 23, 2022
Curated by the Knowledge Team of ICS Career GPS
---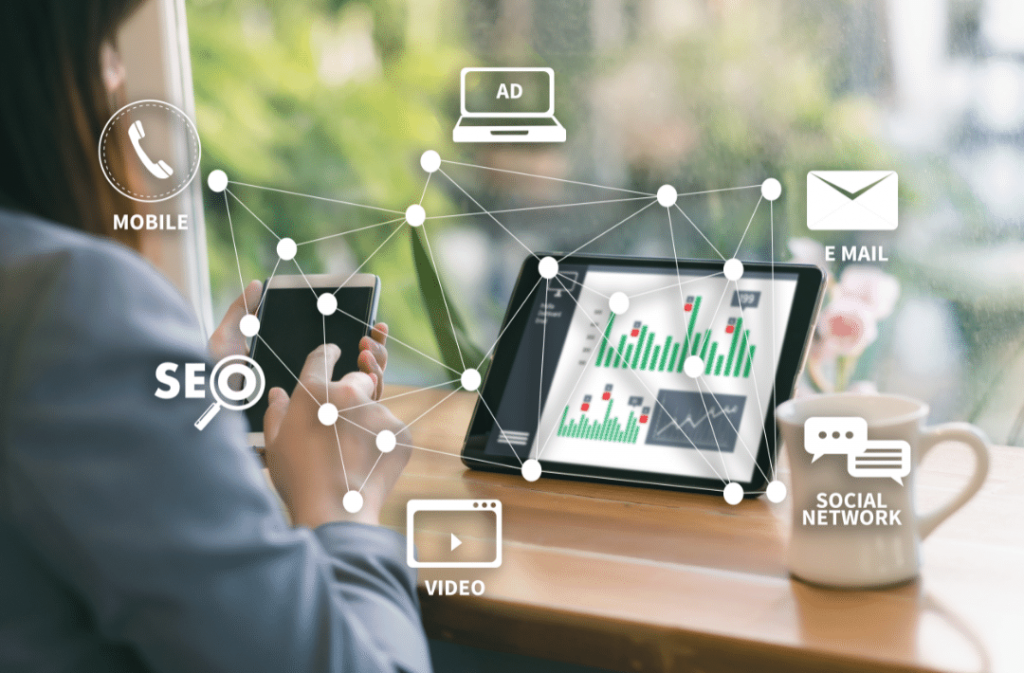 ---
Content Credit:
---
We are currently witnessing the evolution of the Digital Age. The world is rapidly transitioning from offline to online, and the Internet has revolutionised the way we create as well as the ways our creations are showcased. In 2022, we are captivated by terms such as trends, engagement, content, and at the centre of it lies digital marketing.
Digital Marketing is the art of promoting and advertising a brand, a product, or even a concept through digital mediums such as search engines, websites, social media platforms, applications, email, and everything else that falls in the realm of the Internet.
The scope for digital marketing in the job market has undergone exponential growth and is ever-expanding. Large and small businesses alike are looking to integrate the newest digital marketing trends and strategies into their work, since it has proven to be the most beneficial way to grow and scale-up any business
What skills do you need to work as a Digital Marketer?
Here are some essential skills and knowledge you should master:
1. An in-depth understanding of the Internet
Since your primary job "location" is going to be the Internet, it is absolutely essential that you have a grip on all its aspects.
All your operations will take place online – starting from scheduling various social-media posts, using content-management websites such as WordPress, Magento, or Shopify, implementing marketing campaigns, to analysing customer behaviour through Google Analytics, and integrating advertisements into your website.
2. Search Engine Optimization (SEO)
It is the method of positioning your content in the most effective way, so that your website attracts direct and organic traffic on various search engines such as Google, Bing, Yahoo, etc.
SEO involves using the right and most relevant words in creating your content so that your brand 'ranks' higher on any given search engine.
Having SEO knowledge is an invaluable skill required to become a digital marketer.
3. Pay-per-click or PPC
This revolves around paid advertisement that you can utilise to garner more clicks on your website and brand.
This is also a way to generate revenue for your brand by displaying another brand's advertisement on your website.
4. Social Media Marketing
This skill will help you to promote your brand on various social media websites such as Instagram, Facebook, LinkedIn, Twitter, etc.
Having an in-depth knowledge of these social media platforms, their policies, and the ways in which you can creatively showcase your brand is essential for digital marketing.
5. Email Marketing
Promoting your brand through email is one of the most important aspects of digital marketing.
To become a digital marketer, you must know how to send in-mail promotions, coupons, latest updates, and other creatives.
Email marketing is a key method for building customer relationships and expanding your target audience.
…
---
Have you checked out yesterday's blog yet?
---
(Disclaimer: The opinions expressed in the article mentioned above are those of the author(s). They do not purport to reflect the opinions or views of ICS Career GPS or its staff.)
Like this post? For more such helpful articles, click on the button below and subscribe FREE to our blog.
---
---
---
Download our mobile app, ICS Career GPS, a one-stop career guidance platform.