Career Trends: April 4, 2022
Curated by the Knowledge Team of ICS Career GPS
---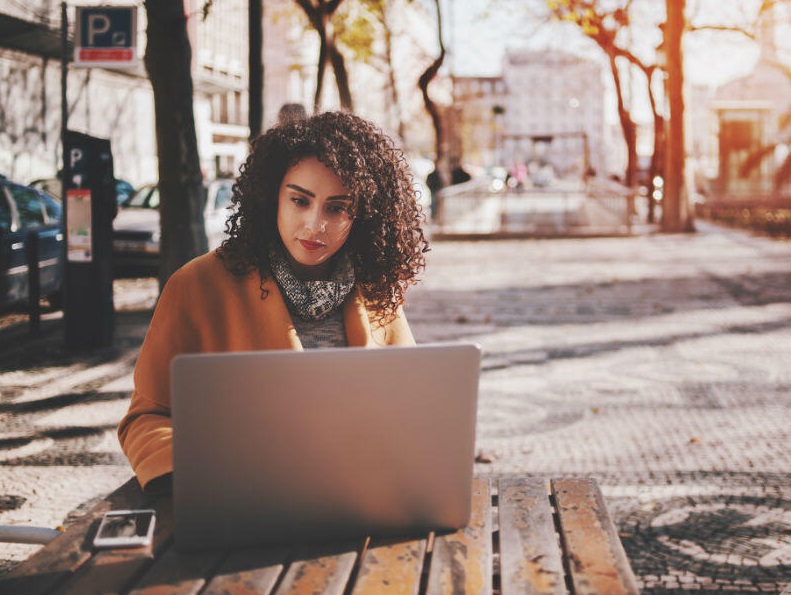 Excerpts from article by Chris Savage, published on Forbes.com
The Great Resignation, a phenomenon that describes record numbers of people leaving their jobs during the COVID-19 pandemic-era, is showing no signs of slowing down. With 1 in 4 workers planning on quitting their jobs in 2022, most businesses are prioritising ways to attract and retain talent.
Remote work has opened options that weren't available before.
Many employees are reevaluating their lifestyles and want the flexibility to work wherever and whenever they want. This means they are beginning to be more attracted towards businesses adapting to support the workforce.
Unsurprisingly, this is giving way to the Great Recalibration — meaning, companies are not only re-evaluating the way they do business but also what matters at the core of their operations.
Here's taking a look at what today's young professionals are looking for i.e. what will attract and retain them:
1. Organisations with strong core values
What was important to employees before has shifted over the last two years. Is more vacation time a priority? Do more employees prefer to work at home versus go into the office?
With core values and purpose being a major determinant for Gen Z, companies need to put their values on display to get people excited to join their organisations.
Having explicit, shared values helps an organisation make better decisions. Especially when they're communicated clearly and aligned with how the business is being done.
Something else to consider is that values will always differ by company.
The company's values need to be highlighted across the website, social media channels and job boards. These must also be visible in the day-to-day operations.
2. A diverse, equitable & inclusive workplace
For many job seekers, a diverse, equitable and inclusive (DE&I) workplace is a must. Many organisations want to make DE&I a priority, but it can sometimes feel overwhelming to put ideas into practical actions.
While every company's DE&I efforts will look a little different, here are a few suggestions to consider:
1. Establish a North Star
Companies may have a certain vision regarding how DE&I will look for them.
To crystallise it, they must first establish a North Star — the specific goal they want to reach with their DE&I initiative.
The company's mission must be clearly articulated.
This way, all employees are aligned and feel empowered to contribute.
2. Implement fair & equitable pay practices
When it comes to compensation, there must be a system to account for transparency, fairness, equity and predictability.
Research to see how other companies of similar size and industry are paying their employees.
A pay framework that's comparable to what's being seen in the market is advisable.
3. Mitigate unconscious hiring bias
Job boards can help companies reach a more diverse talent pool.
Organisations also need to have a set interview plan.
You want to make sure all candidates are going through the same experience and being asked the same questions.
This way, fair evaluation can be ensured.
3. Greater freedom to balance work and personal commitments
Employees are looking for the freedom to balance their work and personal lives and accomplish urgent/essential non-work tasks too during their day.
They view this freedom as one of the perks they are looking for.
Whether it's extended parental leave or Summer Fridays, employees take perks into consideration when they're job hunting.
Some employees want to return to the office, others may want to be hybrid or fully remote. Workplaces that enable flexibility and empower employees to make their own decisions will stand out.
For example, Horizon Workrooms allows employees to "meet up" in virtual meeting rooms to collaborate or just hang out.
As more companies make the transition to hybrid, adapting and embracing new practices of staying connected to employees is key.
Work and life have now blended together more than ever before. Sometimes, the key to productivity is a strategic "loss" of productivity. Everyone needs time to take a break and re-energise.
Regardless of where the employees are, companies can still create a strong sense of community.
…
---
Have you checked out yesterday's blog yet?
---
(Disclaimer: The opinions expressed in the article mentioned above are those of the author(s). They do not purport to reflect the opinions or views of ICS Career GPS or its staff.)
Like this post? For more such helpful articles, click on the button below and subscribe FREE to our blog.
---
---
---
Download our mobile app, ICS Career GPS, a one-stop career guidance platform.