Career Trends: September 18, 2022
Curated by the Knowledge Team of ICS Career GPS
---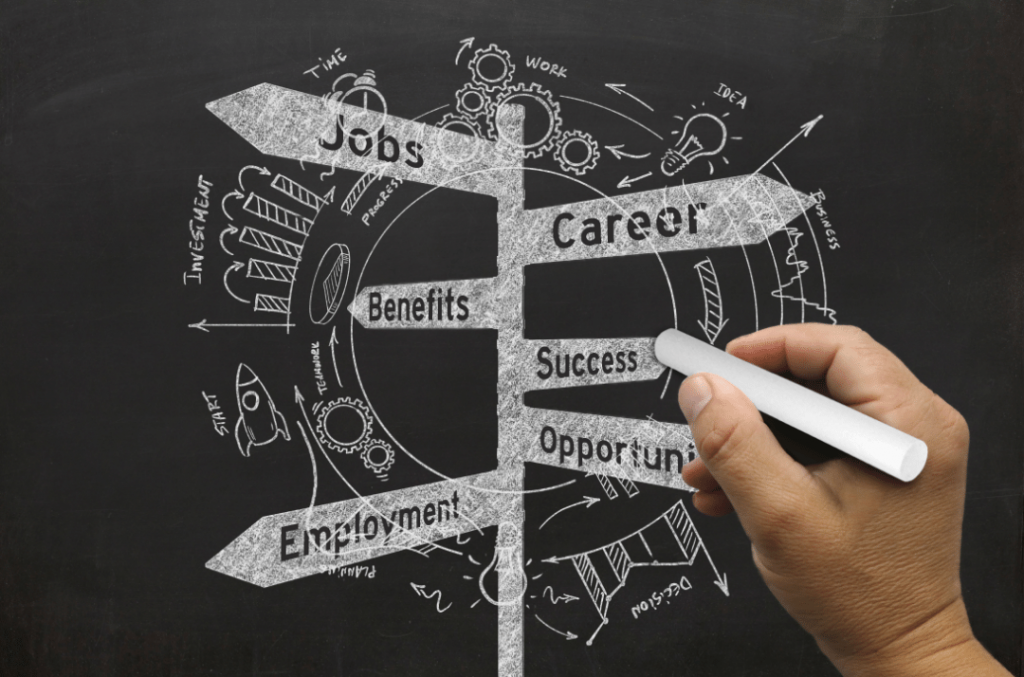 ---
Content Credit:
---
Job trends encompass more than hiring and resource trends – the very nature of work is changing. Rapid technological changes are uprooting entire industries and changing the way we interact in the workplace. The savvy job-seeker and employer will follow the trends on both sides of their key supply and demand equations, with a close eye not only on quantitative changes, but also qualitative changes in the attributes of jobs, workers, management, workplaces, their goals, constraints and resources.
The work world has seen some pretty big shake-ups over the last couple of years out of a forced need to adapt to national and world events. It has left many job seekers wondering what changes are here to stay and what other changes might be in the pipeline.
Here are five trends and predictions jobs seekers should be aware of:
1. Continued Remote Work
With workers having seen how easily they can transition to doing their jobs from home, many are interested in continuing remote work.
Many jobs are now much more accommodating to remote work as workers are ready to switch their job than be back on site.
2. More Flexibility
Workers also now expect more flexibility in their work hours and style.
This gives them time to pursue activities of personal intertest and intrinsic values.
Spending enough time with family and reconnecting with hobbies has become a priority for many.
3. More Negotiating Power
Every week has news stories about companies that have had to close because they don't have the workers to operate.
Companies have realised employees are not budging on salaries.
This trends has opened the possibility for workers to have more negotiating power on their pay scale and work tasks.
4. More Discerning
Previously workers may have stayed with a job that was just good enough.
But burnout and tough working conditions have led many workers to be willing to quit to pursue work that they are more passionate about.
This has also lead to people being more interested in pursuing side hustles.
5. Industry Booms
The pandemic has created a stark contrast of what industries are needed right now.
The increased reliance on digital devices has made software developers much more integral.
And recent product shortages have made manufacturing jobs more prioritised as well.
Fortunately, all these trends for the foreseeable future are quite favorable to the employees.
…
---
Have you checked out yesterday's blog yet?
---
(Disclaimer: The opinions expressed in the article mentioned above are those of the author(s). They do not purport to reflect the opinions or views of ICS Career GPS or its staff.)
Like this post? For more such helpful articles, click on the button below and subscribe FREE to our blog.
---
Download our mobile app, ICS Career GPS, a one-stop career guidance platform.